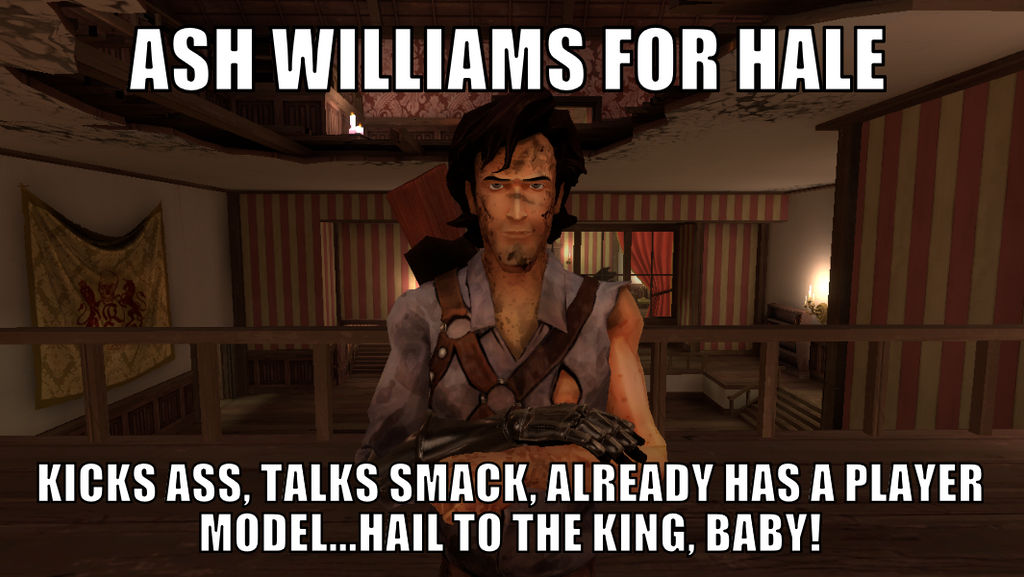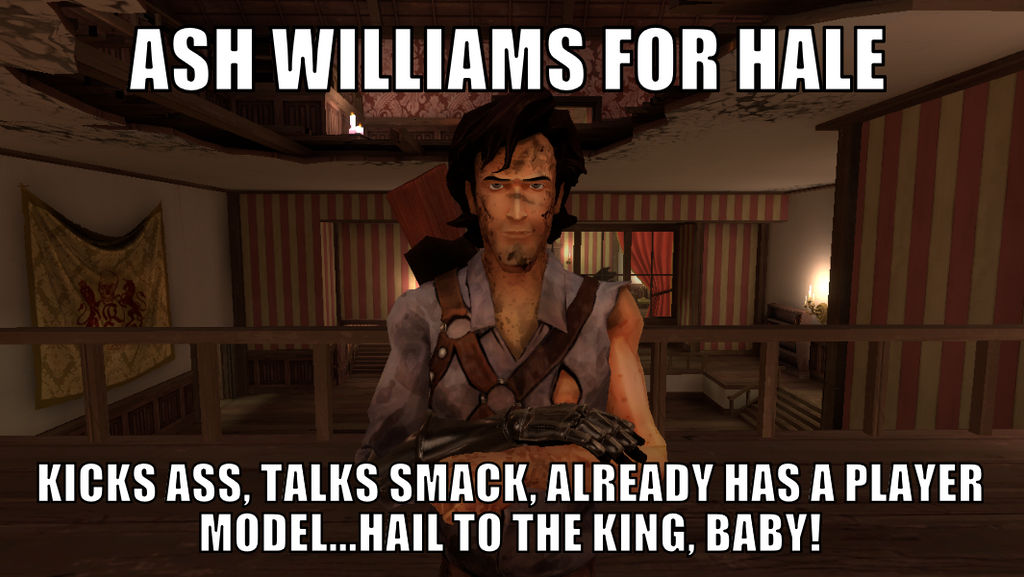 Watch
Shame there's no voting on the TF2 servers or forums about who the next character in the long line of Hale bosses should be. Out of the ideas I've had over the last few months, I think I may have the PERFECT boss to try and battle!

Mr. Williams, played to perfection by Bruce Campbell in the Evil Dead trilogy, notably Army of Darkness, would be great in those Saxton Hale servers! Running around, punching people with that metal hand, raging with his "boomstick," not to mention the new Starz series he'll have starting Halloween night...AND there's already a player model of him in Gmod! How can you pass up an opportunity like THAT?!

That's right, Hale mods, shop smart. Shop S-Mart. Y'GOT THAT?!!

Army of Darkness TM whichever company holds the rights now...
Made with Garry's Mod.