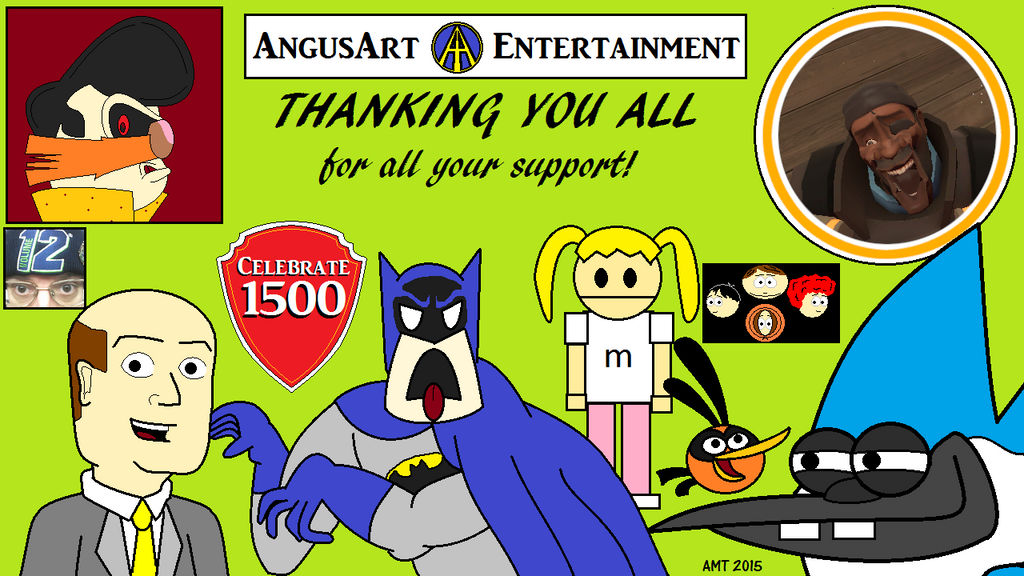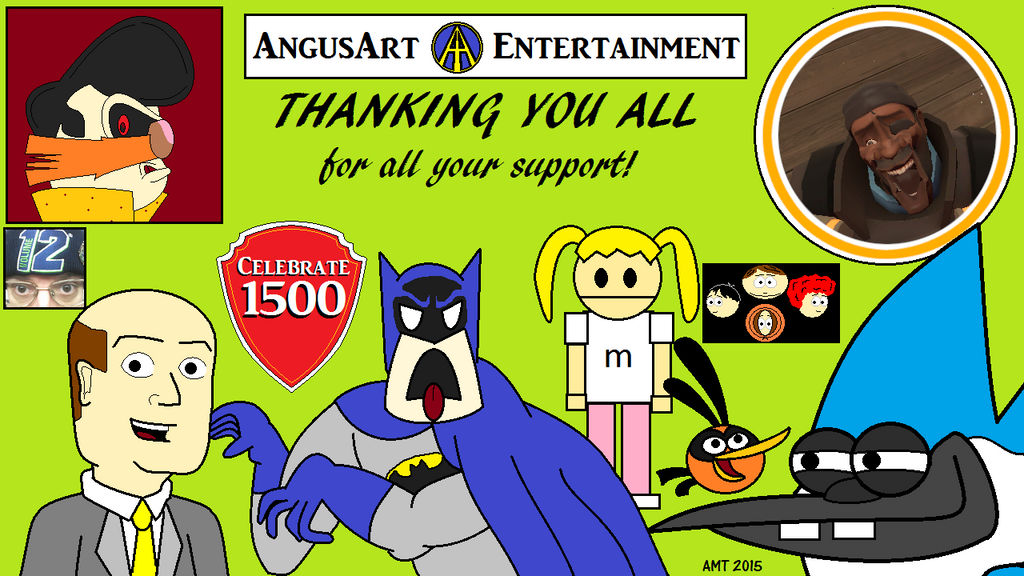 Watch
Not counting Journals, this makes my 1500th submission to the Gallery!

For this one, I decided on a few aspects that I threw together to mark this event! The bits and pieces are as follows:

Ivis Presley - Robotnik art played a big part early on. PINGAS jokes aplenty, but a few other things happened along the way.
My "Volume 12" icon - For the Seahawks' fans, plus a sneak preview of my actual eyes.
Microsoft Sam - My version that I was hoping to use in a Silent Sam video series, if I could ever get the storyboarding going.
LT Spoofs - The milestone number in the Warner Bros. shield logo!
Batman Bleh - "Batman does not say bleh bleh bleh!"
Miracle CDN - Anichhik and I have been working on a collab story, and Miracle is one of her characters.
South Park Rhapsody - dA prehistory, part of a SP signature from 2007.
Seeman - Having made my own version from Gmod last year, part of the "Keep Calm and SEE" poster.
Bubbles - This Angry Bird was one of many in a holiday pic from 2013, "Carol of the Birds."
Mordecai YLKPDY - Inspired by his "mustache cash stash" face, and I got to enjoy the series more a couple of years after making that one.

But the real aspect that kept me going up to this point is all of YOU. All the views, all the feedback, all the Faves...Thank you, everyone!

Robotnik TM SEGA, Sonic Team, DiC/Cookie Jar.
Logo TM Warner Bros.
Batman TM DC Comics.
TF2 TM Valve Corp.
South Park TM Comedy Central, Trey Parker, Matt Stone.
Bubbles TM Rovio.
Mordecai TM Cartoon Network, JG Quintel.

Reply

Reply

Congrats on this achievement.

Reply

Reply

Reply

1500 deviations is an achievement. Congratulations.

Reply

You made it!

Here's to 1,500 more, yeah?
Reply