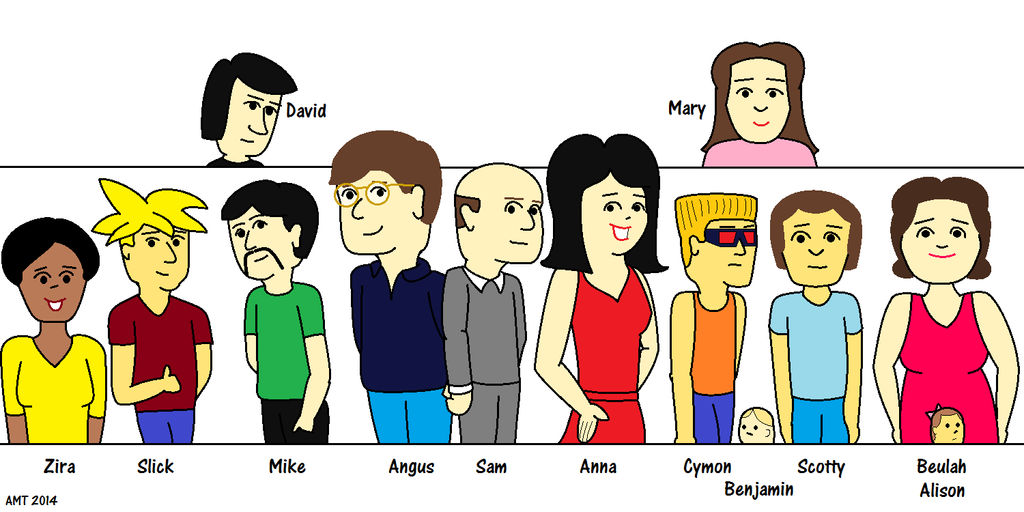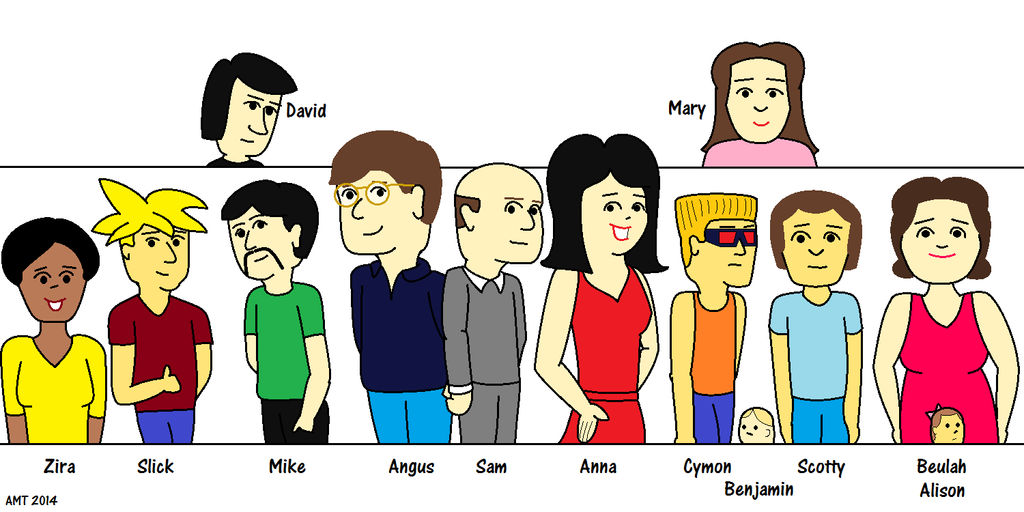 Watch
An accompanying piece to (S), a character pic by

. These are most of the characters I have in the Double Trouble story that Ani and I have been working on here and there.
David and Mary are above the others, and left to right below them, we see:
Zira, Slick, Mike, Angus, Sam, Anna, Cymon, Scotty and Beulah, and their twins, Benjamin and Allison peeking up from the bottom of the panel.