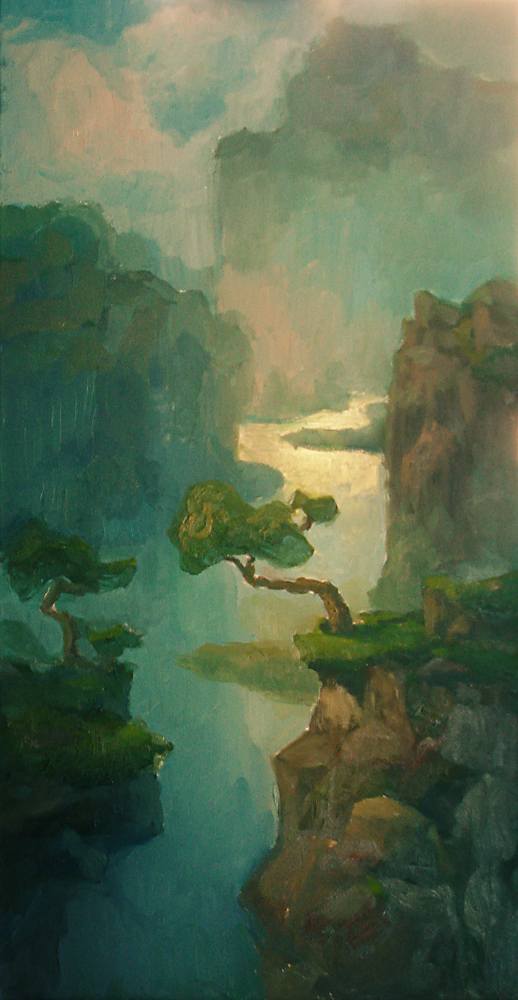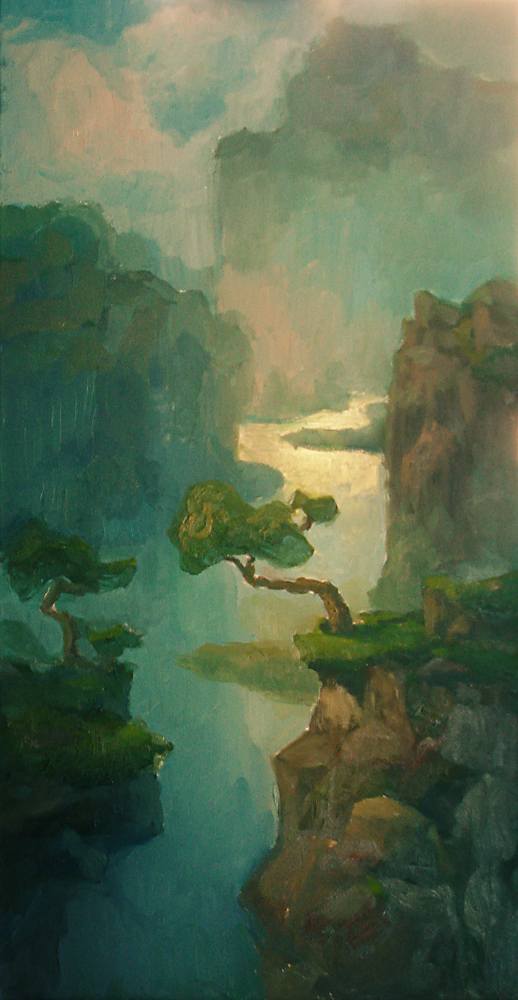 Watch
I think I painted this last Saturday. I like oil painting it's like knitting a sweater or something after a long work week of digital painting.
This painting is about one meter high and it's all done with bäkers oils. They're so damn expensive that I felt like I had to use them for something so they wouldn't just sit in the corner.
I hate washing brushes afterwards because it takes so much time. That's one of the reasons why I throw away almost 10 brushes a year. (the other is that I use odd liquids that stiffen the brushes no matter what I do, but they make the colours very bright so I'm ok with that)
Oh yeah thank you all for the 100 000 pageviews!

free hugs and

s for everyone!