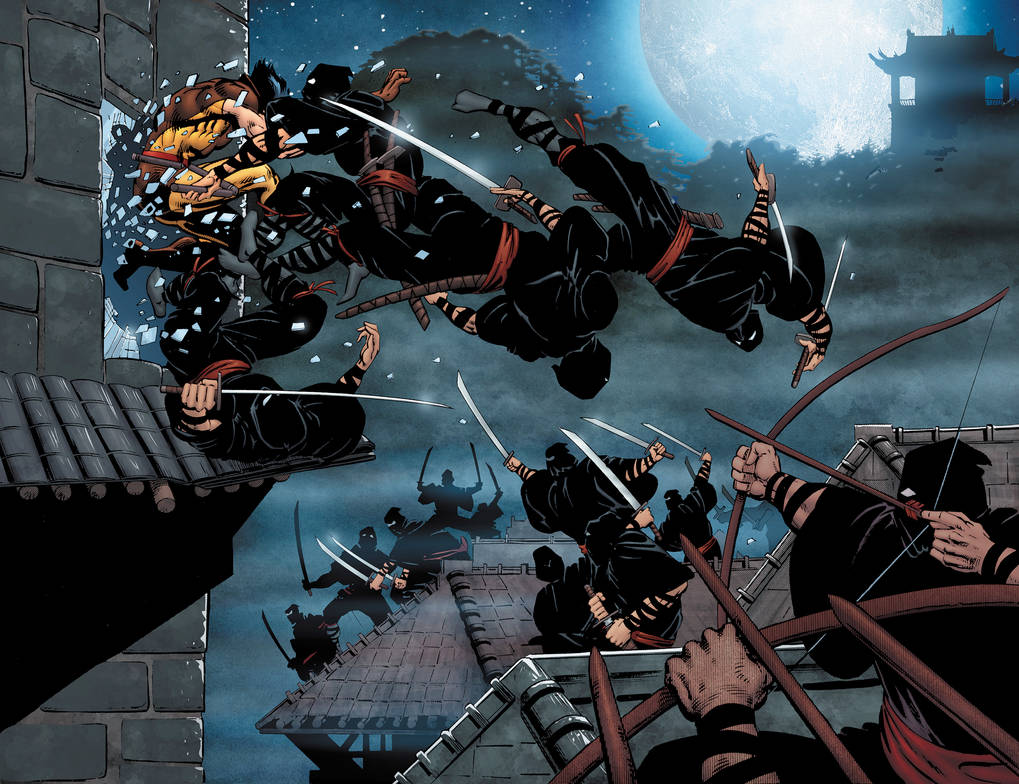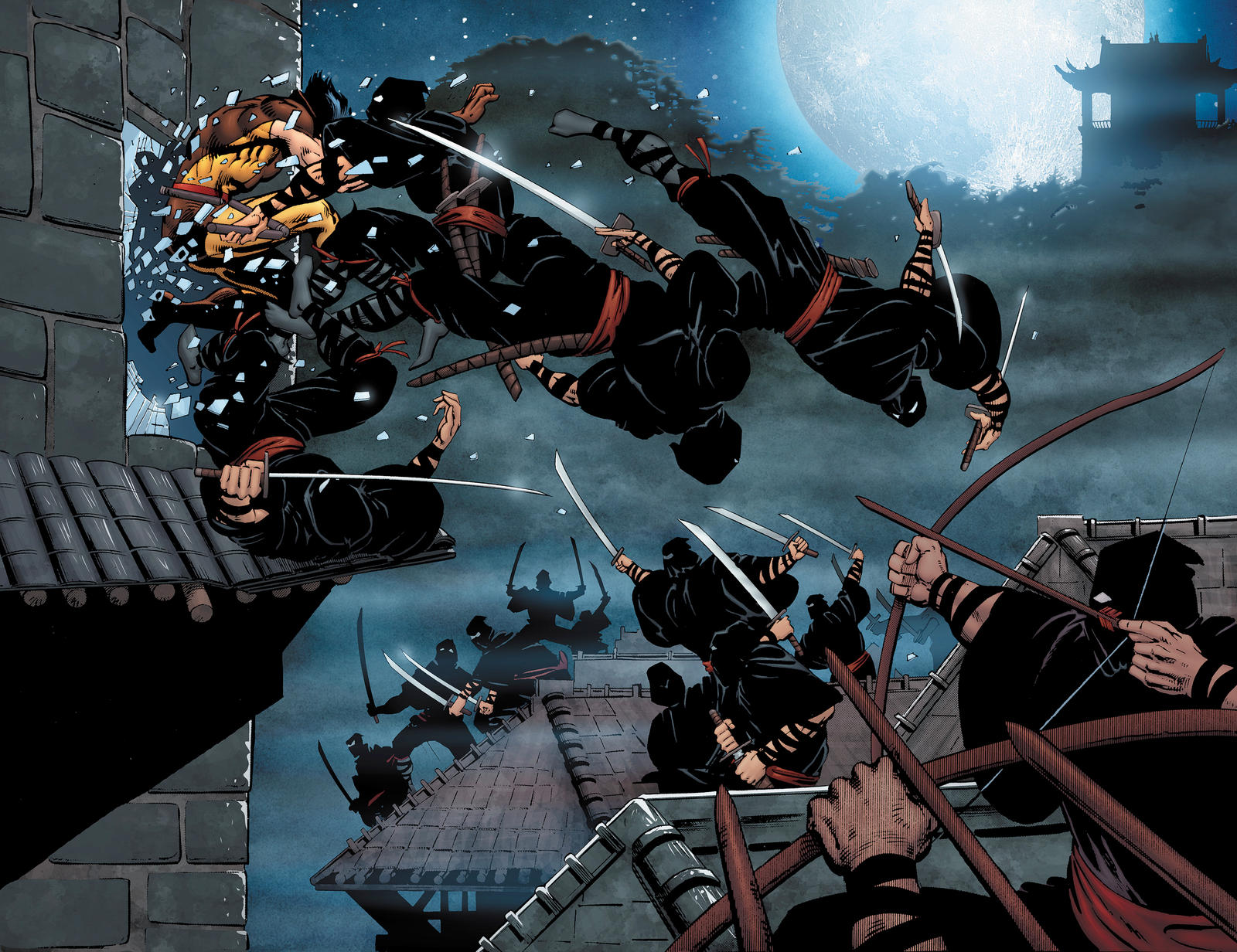 Watch
Art By Frank Miller
Color by Allen Passalaqua
(C) MARVEL

Reply

Marvel could make a fortune by recoloring the classic stories of the past and bringing them up to date. They have done a few of these like the X-Men #1 recolor job. This looks great man!
Reply

thanks... yeah I've done a bunch for DC but just the covers... they are actually recoloring the interiors but just flat colors and no rendering
Reply

Bloody astounding man!
Post a high rez of this bute! Amazing job!
Curious where you got the raw lines to color??
Reply

thanks man... I honestly just took a picture of each side of the double page spread and cleaned up the line art as well as knocking out the color so I could recolor it myself... I'm going to see if I can make this available larger here too
Reply

The clean up job must have been some work then, dang! The line work beneath your great color, looks sharp, so props on that as well.
Yeah man, great to see you redo this and totally set a new more suitable mood to the drawing. Classic image, spot on color mood.
Great one man, and yeah, please do post a larger version if you can. I'd love to see the work you put into this in more detail.!. Much respect!!
Reply

actually the line art didn't need a lot of clean up... it just took a good hi-res photo, some smart adjustment layers and selections then a bit of clean up... honestly a camera does a better "scan" then a scanner for stuff like this using old books
Reply