STATUS: OPEN January 2019
last update: 20/12/2018
COMMISSIONS OPEN\ COMISIONES ABIERTAS

( ´艸`)★♪☆*。HELLO★゚*♪

I'm Angy, if you're interested in a commission,
FEEL FREE TO SEND ME NOTES OR CONTACT ME DIRECTLY VIA MAIL: angyiero@gmail.com

Soy Angy, si estas interesado en una comisión
contactame via note o directamente por email:
angyiero@gmail.com

or any of my social media:

Ko-fi
★★★★★★★★★★★★★★★★★★★★★★★★★★★★★★★★★★★★★★★★★★★★★★★★★★★★★★★★★★★★★★★★★★★★★
RULES
-
I will begin the commission after half of the payment, the rest will be paid after the final preview (lower resolution with watermark), after that I'll send the final full-resolution image.
Accepting
paypal USD.


- Uploading my art to other sites is fine as long as you credit me and link to one of my sites.
-
I reserve the right to refuse a commission if I feel uncomfortable or unable to draw it.
- Please do not heavily edit or trace my pieces. You can crop them out to use for banners/icons/etc.
- I require visual references for the commission, or brief description with additional references helping me out to understand your vision - for ex. color codes, photos of certain hairstyle, reference sheet etc.
-For real people portraits, HQ photography references are a must.
- I accept up to 3 fixes on any piece, if you still need anything fixed I will charge you additionally depending on the type of a commission.
- If you don't want me to post a piece made for you on social media, please inform me about this upfront.
- I can work with specified deadline - please, state it beforehand. If the deadline is too short I might decline commission or charge you more.
- Do not send the payment before I send you an invoice (paypal).
-I will send the invoice through paypal once I'm ready to start working on your commission.
- If I accept a commission but I end up being unable to work on it, you will get a full refund - and if you received any drafts - you can keep them.
REGLAS
-Comenzaré tu comisión después que hagas la mitad del pago, el resto se pagará después que envíe el preview final (con marca de agua y baja resolución), luego enviaré la imagen final full resolucion. Solo acepto
paypal USD.


- Subir mi arte a otros sitios está bien siempre que me acredites y coloques un link a uno de mis sitios.
-Me reservo el derecho de rechazar una comisión si me siento incómoda o no puedo dibujarla.
-Por favor, no edites mucho o copies mis piezas. Puedes recortarlos para utilizarlos en banners / iconos / etc.
-Necesito referencias visuales para la comisión, o una breve descripción con referencias adicionales que me ayuden a comprender tu visión, por ej. códigos de color, fotos de ciertos peinados, hojas de referencia, etc.
-Para retratos de personas reales, las referencias de fotografía en alta calidad son imprescindibles.
-Acepto hasta 3 correcciones en cualquier pieza, si aún necesita algo fijo, cobraré adicionalmente según el tipo de comisión.
-Si no deseas que publique una pieza hecha para ti en las redes sociales, infórmame sobre esto por adelantado.
-Puedo trabajar con una fecha límite especificada, por favor, dimelo de antemano. Si la fecha límite es demasiado corta, podría rechazar una comisión o cobrar más.
-No envíe el pago antes de enviarle un invoice (paypal).
-Enviaré el invoice a través de PayPal una vez que esté listo para comenzar a trabajar en la comisión.
-Si acepto una comisión pero no puedo trabajar en ella, tendrás un reembolso completo y, si recibiste un sketch, puedes quedártelo.
★★★★★★★★★★★★★★★★★★★★★★★★★★★★★★★★★★★★★★★★★★★★★★★★★★★★★★★★★★★★★★★★★★★
Do's and Don'ts
I can draw:
Real people, animal portraits, semi realism, fanarts, original characters based on your description (preferred reference sheet), fantasy, tattoos, chibis, couples, BL & GL, Kemonomimi.
I don't draw:
NSFW content, furries, Gore, extremely complex backgrounds, Mecha, Hateful/disrespectful content, pony.
NORMAS
Puedo dibujar:
personas reales, retratos de animales, semi realismo, fanarts, personajes originales basados ​​en tu descripción (hoja de referencia preferiblemente), fantasía, tatuajes, chibis, parejas, BL & GL, Kemonomimi.
No dibujo:
contenido NSFW, furries, Gore, fondos extremadamente complejos, Mecha, contenido irrespetuoso, poni.
★★★★★★★★★★★★★★★★★★★★★★★★★★★★★★★★★★★★★★★★★★★★★★★★★★★★★★★★★★★★★★★★★★★
How I work?
-You're getting a sketch within 2 to 4 days after half of the payment has been made.
- Depending on how my to-do list is occupied, finished version should take me 2 to 8 weeks.
- You can always ask for updates.
- No refunds after I start the sketches.
¿Como trabajo?
-Estarías
recibiendo un boceto dentro de 2 a 4 días después de que se haya realizado la mitad del pago.
-Dependiendo de cómo esté ocupada mi lista de dibujos por hacer, la versión final me llevará de 2 a 8 semanas.
-Siempre puedes pedir actualizaciones.
- No hay reembolsos después de que empiece los bocetos.
★★★★★★★★★★★★★★★★★★★★★★★★★★★★★★★★★★★★★★★★★★★★★★★★★★★★★★★★★★★★★★★★★★★
SAMPLES & PRICES| EJEMPLOS Y PRECIOS
Realistic/ semi realistic Bust, no background:
$35 | $40 for detailed designs | additional character $20
Busto realista / semi realista:
$ 35 | $ 40 diseños detallados | personaje adicional $ 20



Black & White (realistic & Semi-realistic bust) no background:
$25 to $30 | additional character $20
Blanco y negro (busto realista y semi-realista):
$ 25 a $ 30 | personaje adicional $ 20



Half body/ Semi-realistic, no background:
$35 | additional character $30
Medio cuerpo / Semi-realista:
$ 35 | personaje adicional $ 30





Anime (bust & half body with flat/simple colors), no background :
$20 | additional character $15
Anime (busto y medio cuerpo con colores planos / simples):
$ 20 | personaje adicional $ 15




Lineart (bust & half body) no background:
$15 | additional character 10$
Lineart (busto y medio cuerpo):
$ 10 | personaje adicional 10 $

Full body commissions
: $60 | additional character 60$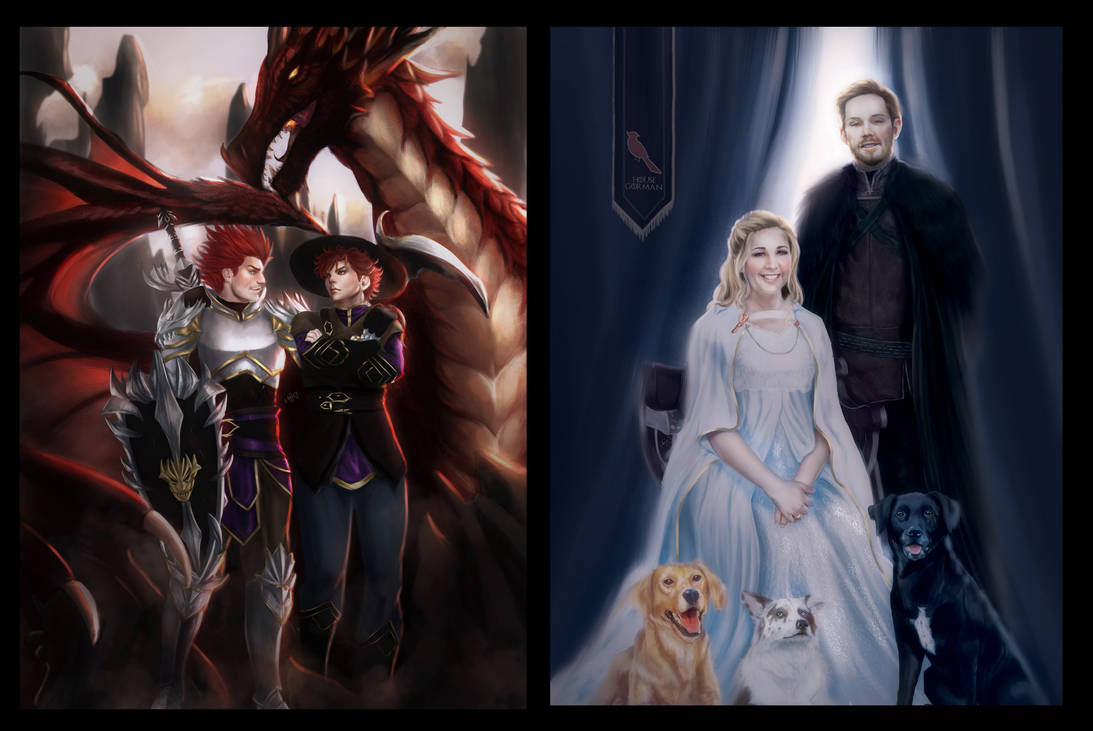 ★★★★★★★★★★★★★★★★★★★★★★★★★★★★★★★★★★★★★★★★★★★★★★★★★★★★★★★★★★★★★★★★★★★
COMMISSION FORM|FORMULARIO
Commission type:
(bust / half body/ Anime /Lineart)

PayPal e-mail:
I will send an invoice
Character name:
Personality traits:
Reference image(s):
Must have a clear ref
Other
: Anything else i need to know
Outfit and accessories:Prefered colors:


Tipo de comisión:
(busto / medio cuerpo / Anime / Lineart)
E-mail de PayPal:
enviaré un invoice o factura
Nombre del personaje:
Rasgos de personalidad: Imagen(es) de referencia:
debe tener una referencia clara
Otro:
cualquier otra cosa que necesite saber
Conjunto y accesorios:
Colores preferidos:

If any of this is unclear or you are not sure about anything, you are welcome to ask me directly.
Si algo de esto no está claro o no estás seguro sobre alguna cosa, no dudes en preguntarme.