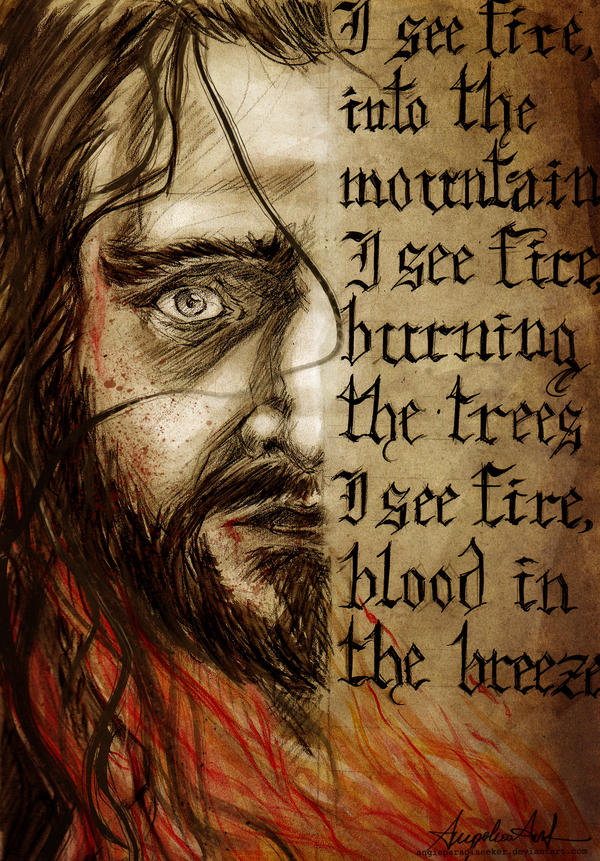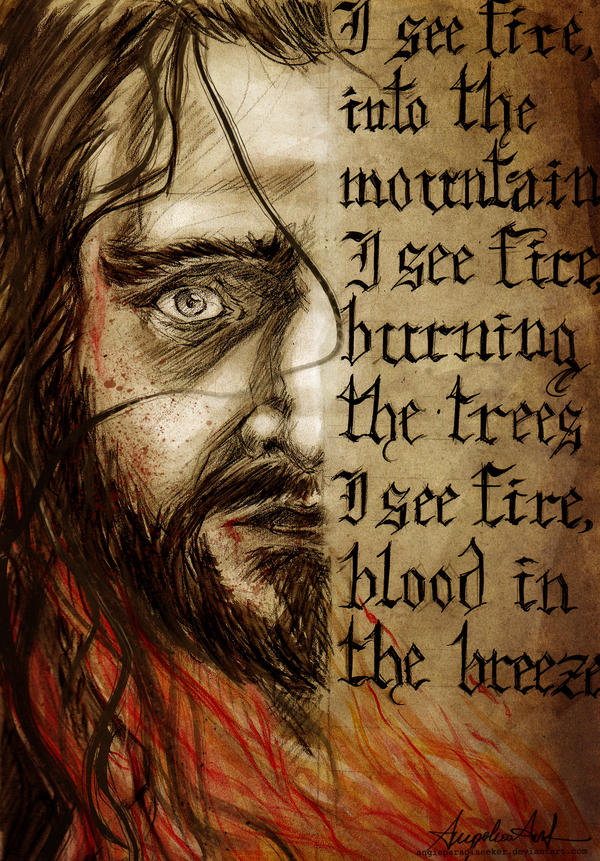 just a concept of a series of a Hobbit illustrations I'm working on at the moment; based on the lyrics of the amazing
Ed Sheeran
's song composed for "
The Hobbit - The Desolation of Smaug
":
I See Fire.

Thorin looks to be haunted by the past; he can't get the memories out of his head.
Reply

Reply

Reply

aw, thank you SO MUCH! it's just a rough project for now, but I hope to finish it soon!

Reply

ah ma sei italiana

prego!
Mr Armitage è un grandissimo Thorin, wow.
PS: piaciuta La Battaglia? Io ho amato il primo, ammirato il secondo e son crollata sul terzo film :') ma gli attori son bravissimi, davvero
Reply

ahah si italianissima

Mr. Armitage è grandissimo in generale, lo apprezzo davvero tantissimo come attore

La Battaglia non mi ha davvero soddisfatta come in generale il terzo film: come dici tu gli attori sono straordinari e per questo il film vale la pena di essere visto, momenti come quelli tra Thorin e Bilbo valgono tutto il film

Ma il mio cuore resta ancorato alla quasi eccellenza del primo film!
Reply

W l'Italia!

Verissimo *-* quell'immenso abbraccio tra Thorin e Bilbo alla fine del primo...!
E dire che ho letto PJ dichiarare che era più in forma con terzo rispetto agli altri hahaha XD well.
Reply

Reply

that's simply awesome!!

Reply

Intriguing idea!

Reply

Reply