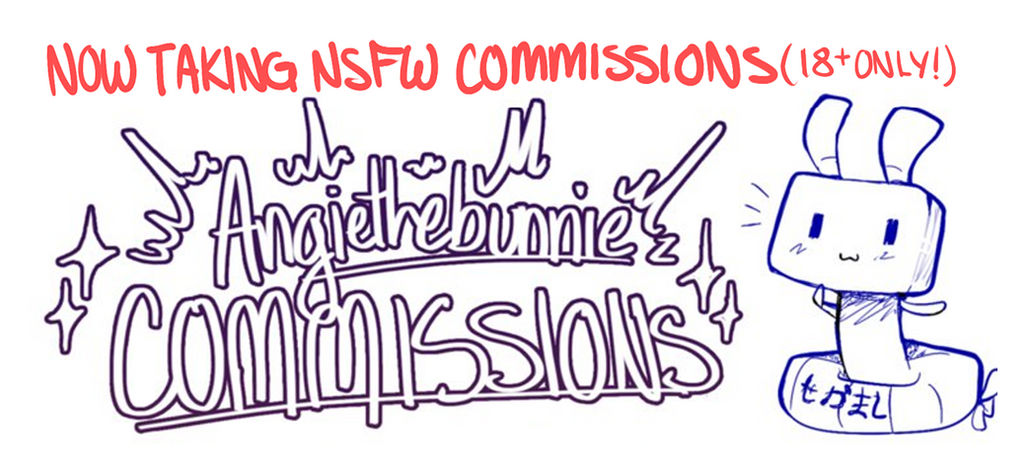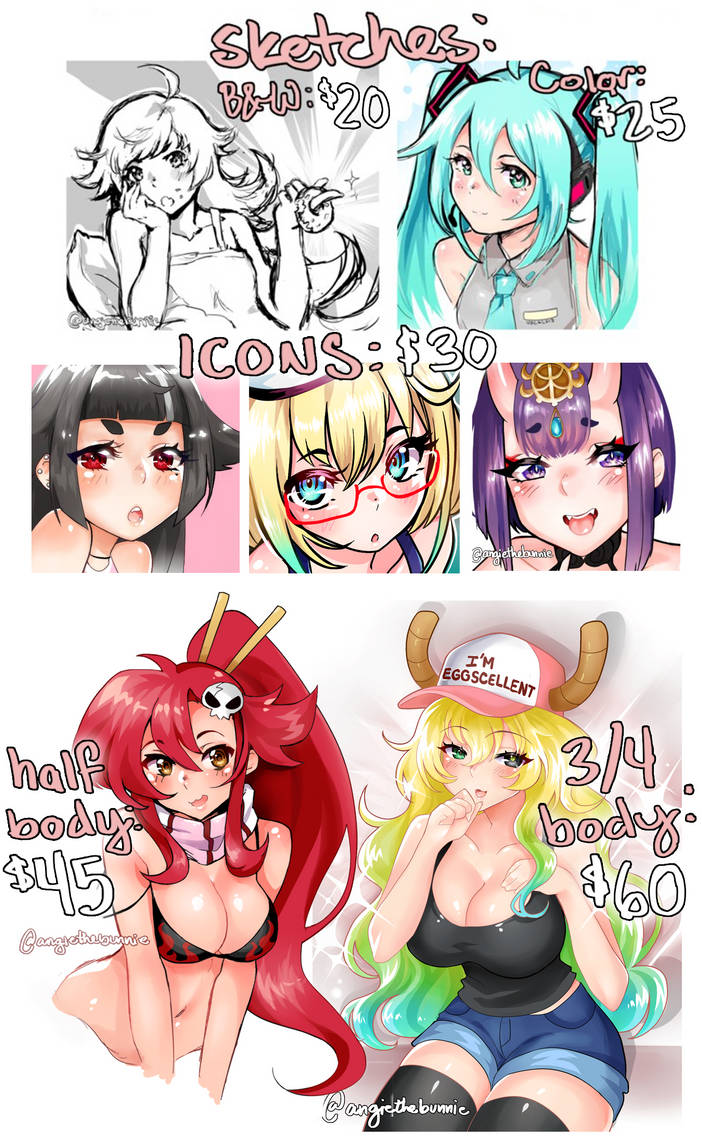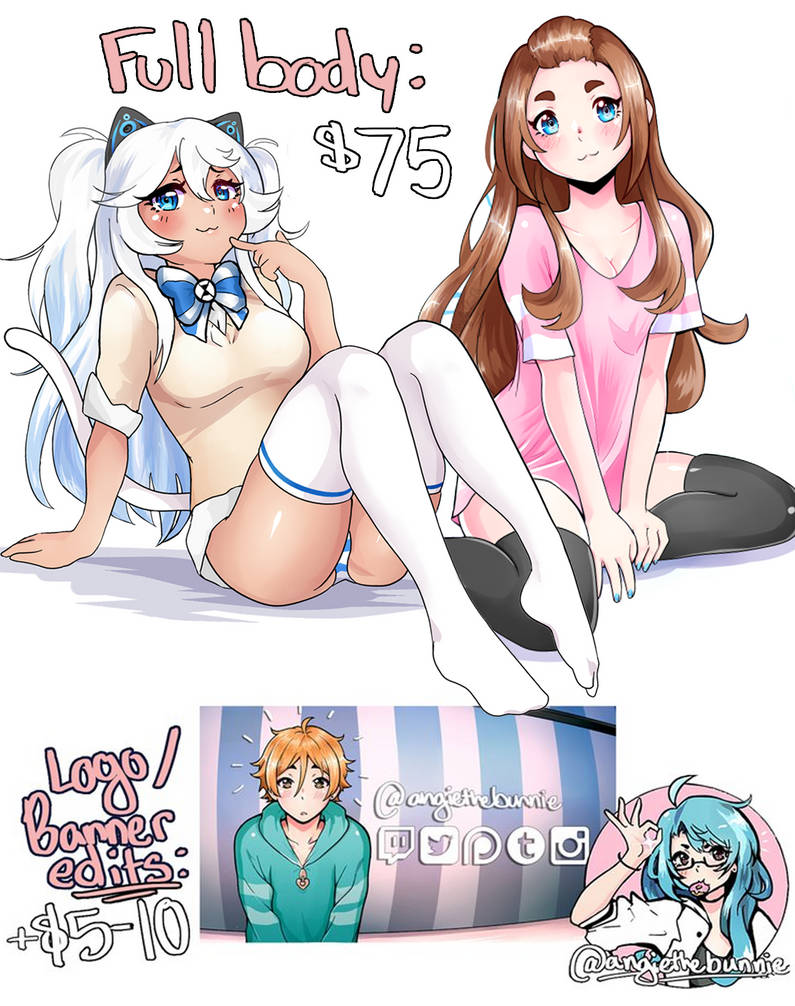 Feel free to send commission requests or inquiries via email:
angiethebunnie01@gmail.com
or via DM via
tumblr/twitter/deviantart: angiethebunnie


If you're interested send a message or note in this format:
☆Commission type: (sketch, portrait, etc.)
☆Your url: (twitter, tumblr, deviantart, twitch, etc.)
☆Character:
☆Pose:
☆Outfit:
☆Expression:
☆Background: (optional) ($5-$10 simple) ($20-$35 detailed)
☆ Any additional requests:
*these may be written descriptions, photos, or reference images!
*If you'd like to leave any details up to me, please let me know ! !
PLEASE NOTE:
-It may take quite some time for me to get started. If you have a deadline,
be sure to let me know before I start your commission so I can tell you if I can get it done by that time.
*I ask for each commissioner to please be patient*
-Payment must be via Paypal in USD
-Commissioners must pay upfront & no refunds !
Terms of Service
-As the artist I do retain all rights to the artwork
-when your piece is finished I may post your commission to social media, If you'd like to keep your commission private, please let me know!
-The commission is for your personal & non commercial use
-You maybe use your commission for icons/banner/edits/etc. with proper credit!
-Do not claim as your own!
-I may or may not be able to draw something depending on what it is; feel free to ask
(I will most likely do it)
Accepting NSFW/monster girls, lgbt depictions, gore, mechs, armour, etc