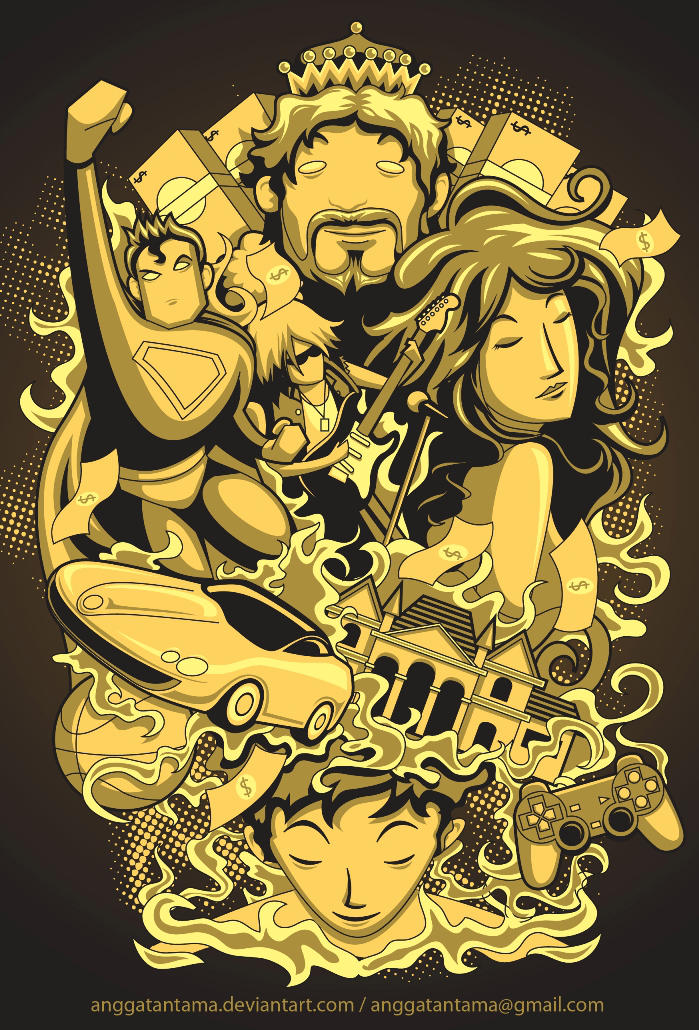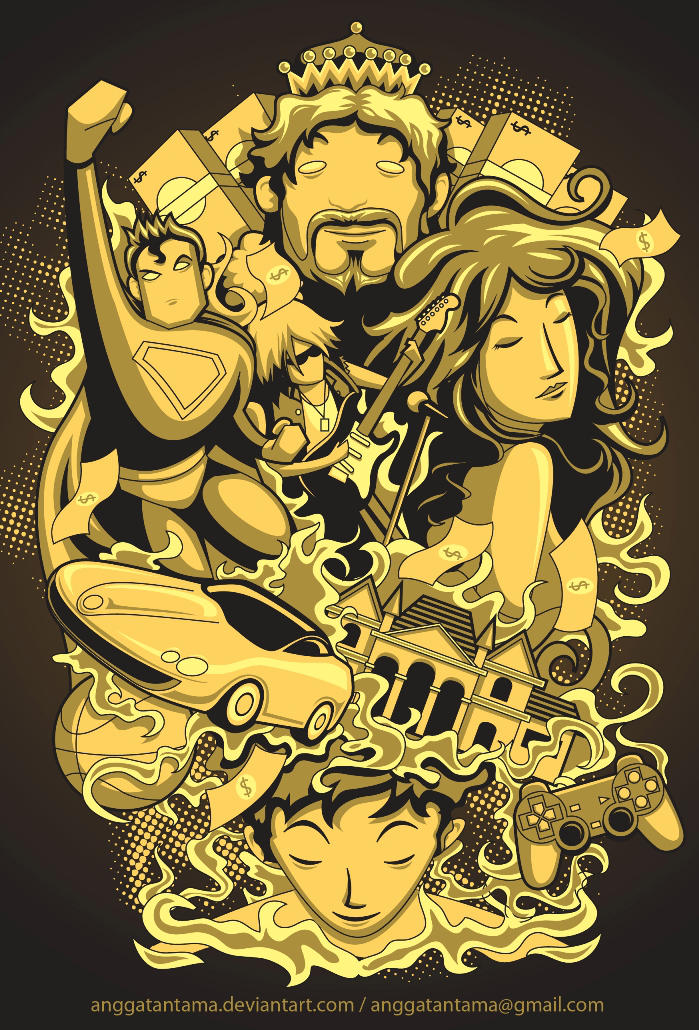 Watch
Ok! Let's deraming!

T-shirt design for a chloting company from Singapore.
Tool : Adobe Illustrator CS4

apik apik gambare jon

)
Reply

they wanna be the king, they wanna be rich, they wanna all appearence girl, thy want super powers, they wanna own a famous band, they wanna mansion, they want VIDEO GAMES, they wanna sleep eternally, they wanna do sports
Reply

absolutly right!

Reply

my oc's bf is different...
pfft he doesnt care what he is, he doesnt care much of money, he loves Zai for who she is, he already has power and uses it fgor good, he doesnt like english music, he HATES mansions, he likes games when hes bored, he wants to be super active, he loves sports.. alot.
Reply

lol so true. for everyone besides me.
Reply

Reply

Reply