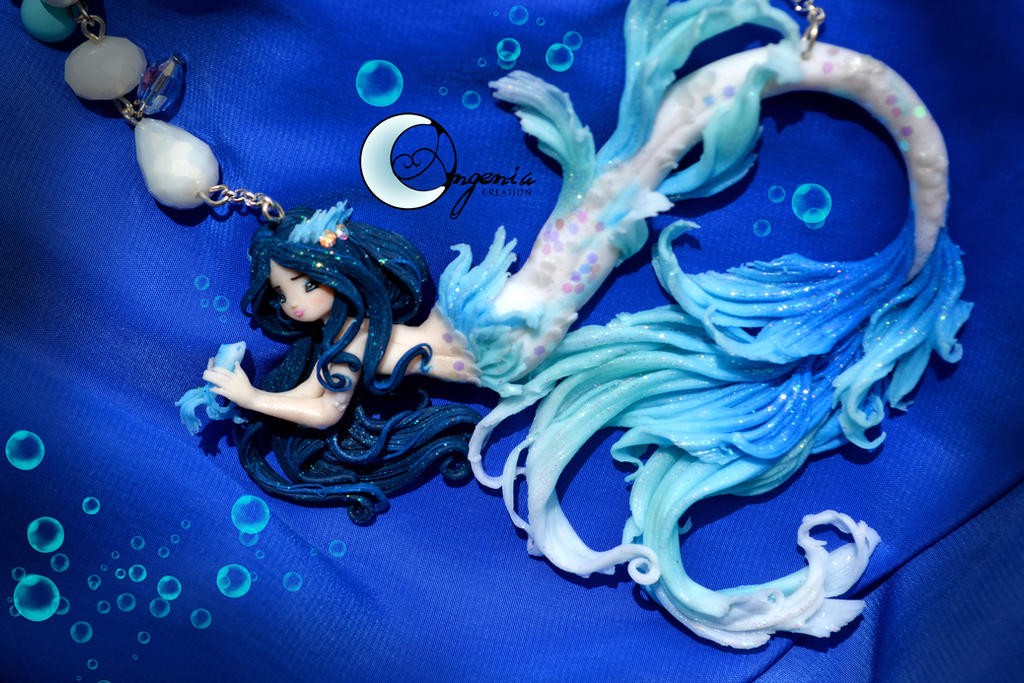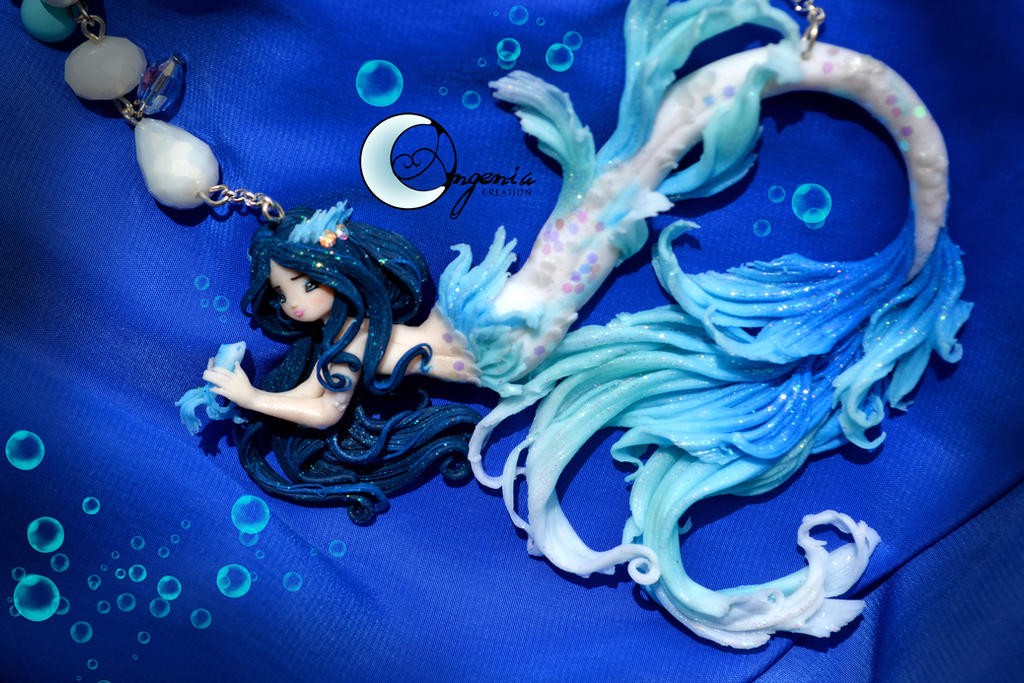 Watch
auction here : www.ebay.it/itm/Sirena-Marina-…
Short necklace mounted with acrylic beads and rhinestones.
Handmade necklace, made ​​entirely by hand with polymer clay (material not indestructible, non-precious and to be treated with care), unique and not reproducible.
The pendant depicts the mermaid Marina, a character of my own invention, while swimming in the crystal clear waters observing other marine creatures.
The series in total, including the pendant is 27 cm
In length the mermaid is 10 cm
auction here : www.ebay.it/itm/Sirena-Marina-…