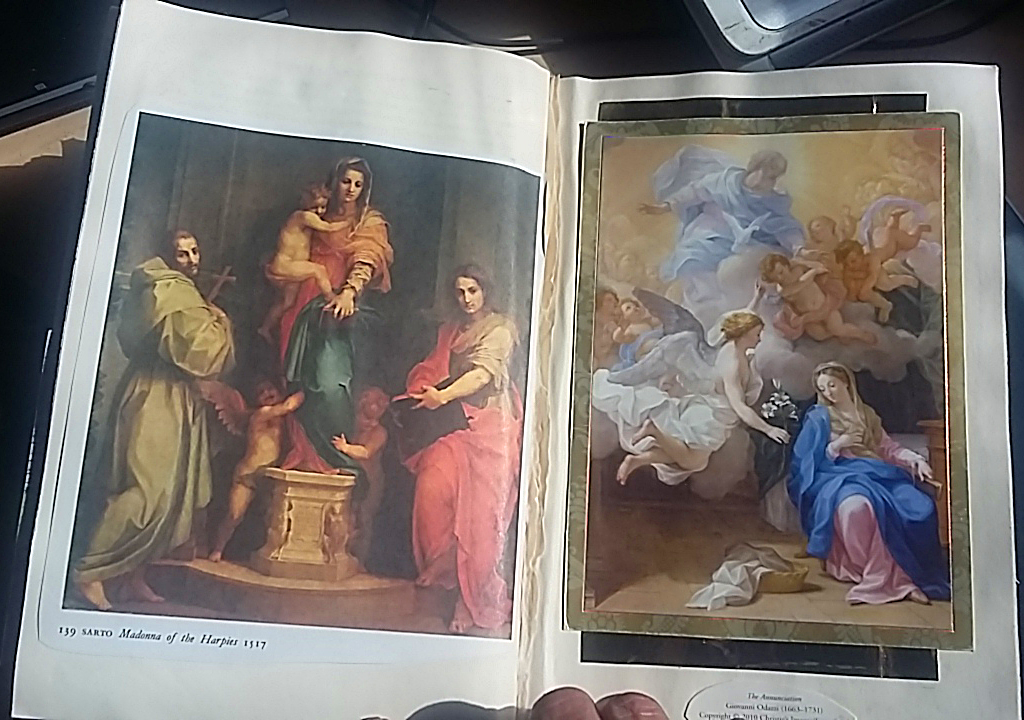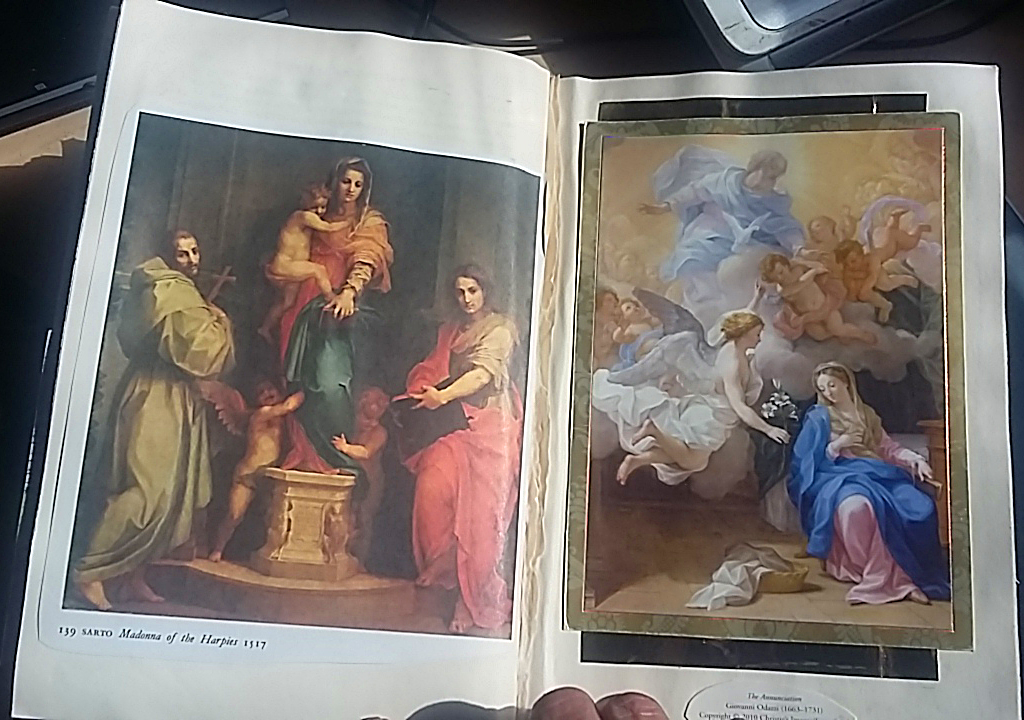 Watch
I do this basically for myself. Just thought I'd share the pages here - My Favorite Things - Two Page Spread
I got these items from a magazine or book and stuck them into my altered book.
I'm not generally into religious stuff but I thought these were cool. Any kind of art is cool.