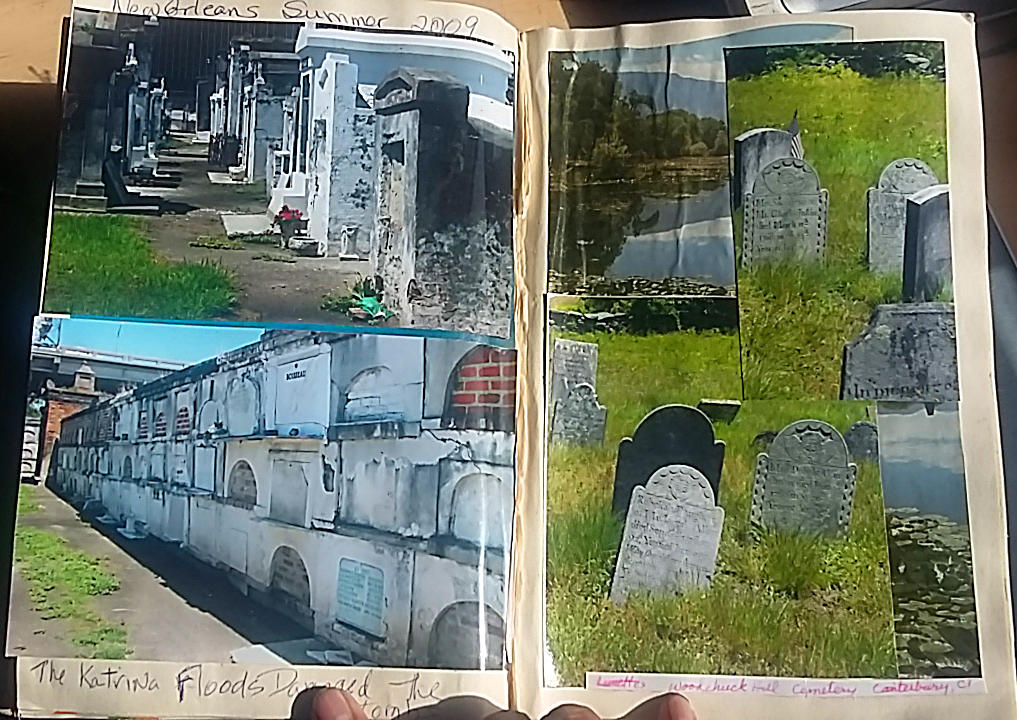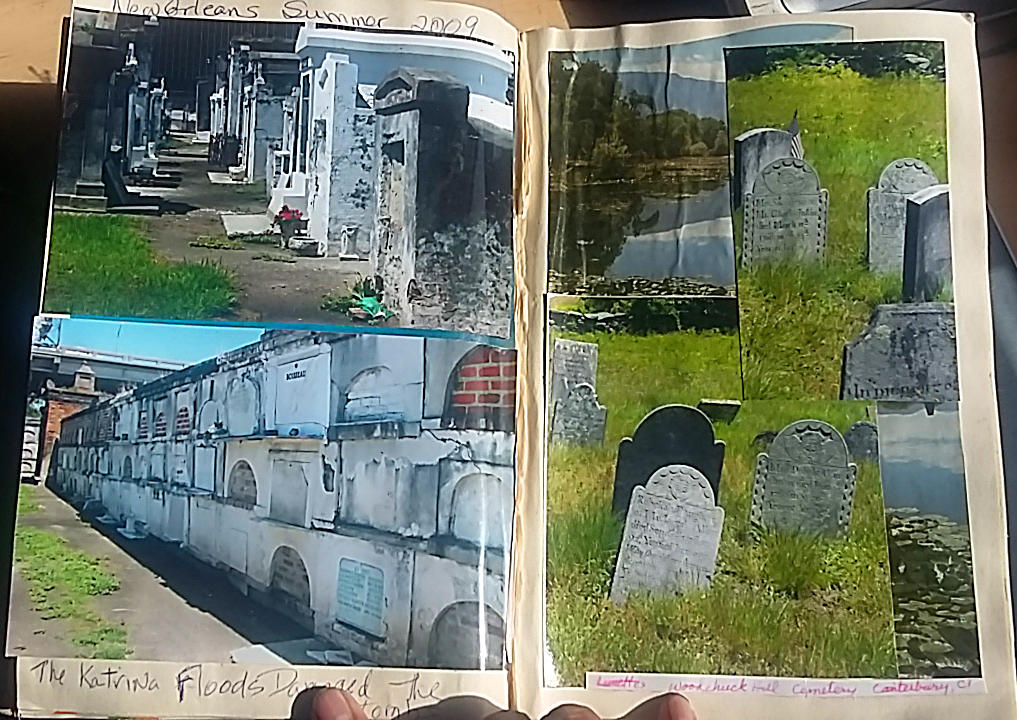 Watch
I do this basically for myself. Just thought I'd share the pages here - My Favorite Things - Two Page Spread
These are postcards and/or photos of various cemeteries that I stuck into my altered book.
The ones on the left are from New Orleans after the Katrina floods. The ones on the right are from Connecticut.