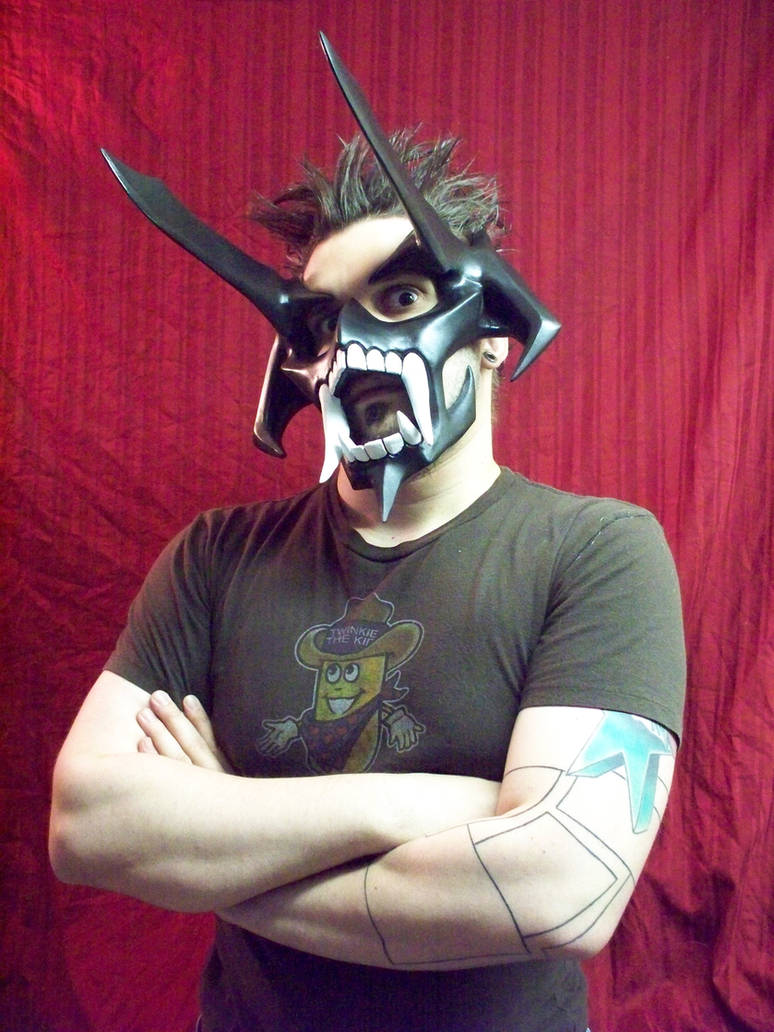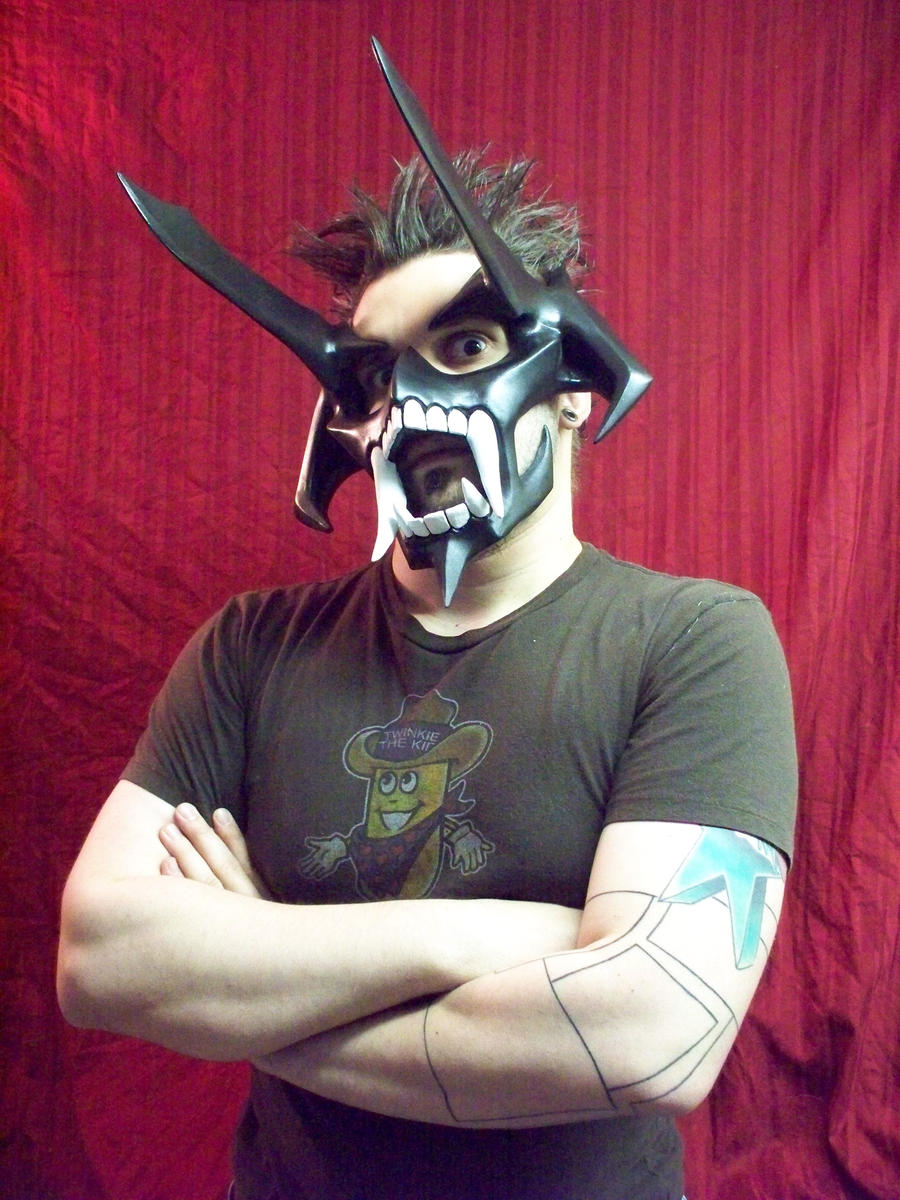 Watch
So this is me in my Akumetsu mask that I made.

I will be taking some day light shots of it tomorrow (my indoor lighting sucks for photos and my camera is poop for not overcompensating dim light)

I do plan to sell several (15 max, 5 min) copies of this mask.

The mask will cost you $130. (+ shipping)

It will be a mixture of fiberglass and 2 part smoothcast. It will come with an adjustable strap to hold it onto your head and a nosepad to keep it from bothering you while you wear it.

If you wish to purchase a copy of this mask (i can paint it any single color you want, gloss or flat) please leave a comment on any picture of the final version (black ones)

Once I get 5 people who want to purchase a mask I will ask for half the money up front (to purchase molding supplies and secure your copy) The second half of the money wont be due until your copy is produced. (you put down $65 via paypal to secure one of the 15 copies I plan to make, I make the copies and once you are notified that yours is ready you just deposit the 2nd half + shipping and its shipped that week.)



That might seem a little strange, but molding this mask is going to take me alot of hours and money so I have to garuntee i wont lose money before I go ahead and mold it.

So step on up, Akumetsu is waiting.