Hi! This is the first time I make commissions so here we go!
Prices:

$8 chibi

$12 couples: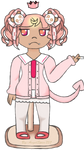 $12 regular

$16 couples:

$6 headshots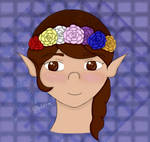 +$10 with background

+$5 to $10 with animation

+$4 per extra characters
I won't do:

Gore

Furries/anthros

Nudity

Commission Terms:

Prices are in USD and payment via Paypal only.

They are online commissions, so no prints.

Pay half, I'll send the WIP, pay the other half, I'll send the full version.

I do not negotiate prices.

Prices are subject to change.
Order Process:

You can message me via notes, comments or
instagram
and have a small talk if you'd like.

OR you can fill this form:
Style:
Character:
Pose:
Background (if any):
Animation (if any):

Pay the first half.

I'll send WIPs for feedback and corrections.

Pay the second half.

I'll send the full version.

Refunds will be possible if no work is completed. No refunds will be given once it is completed.