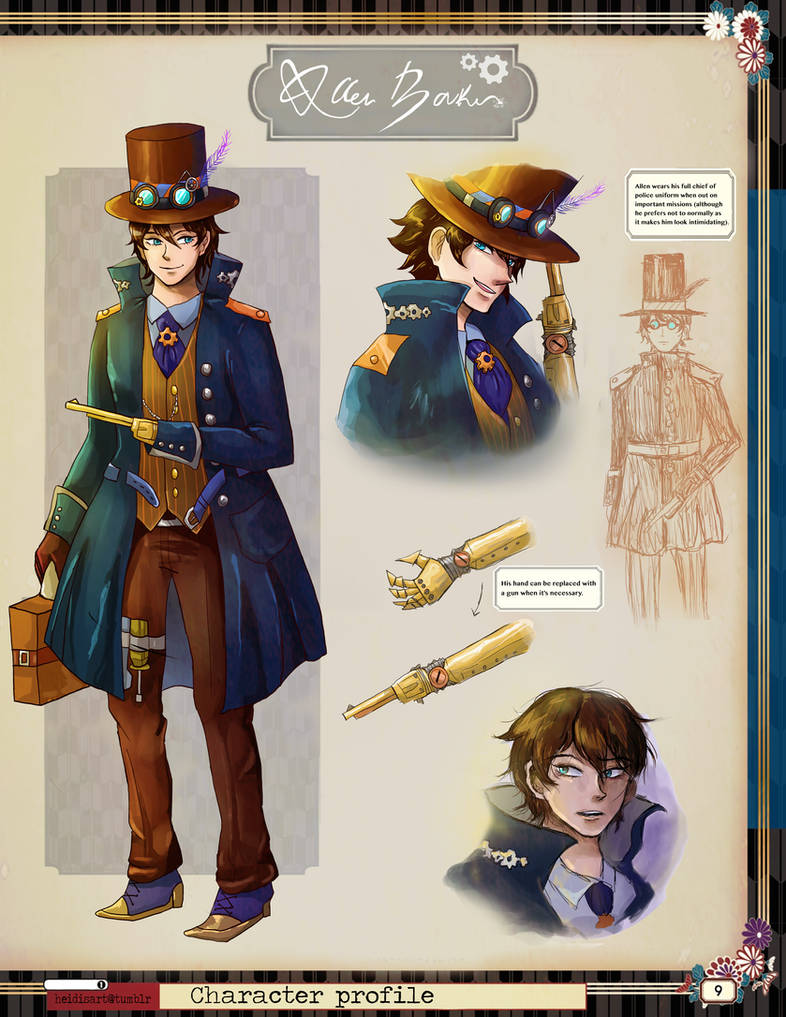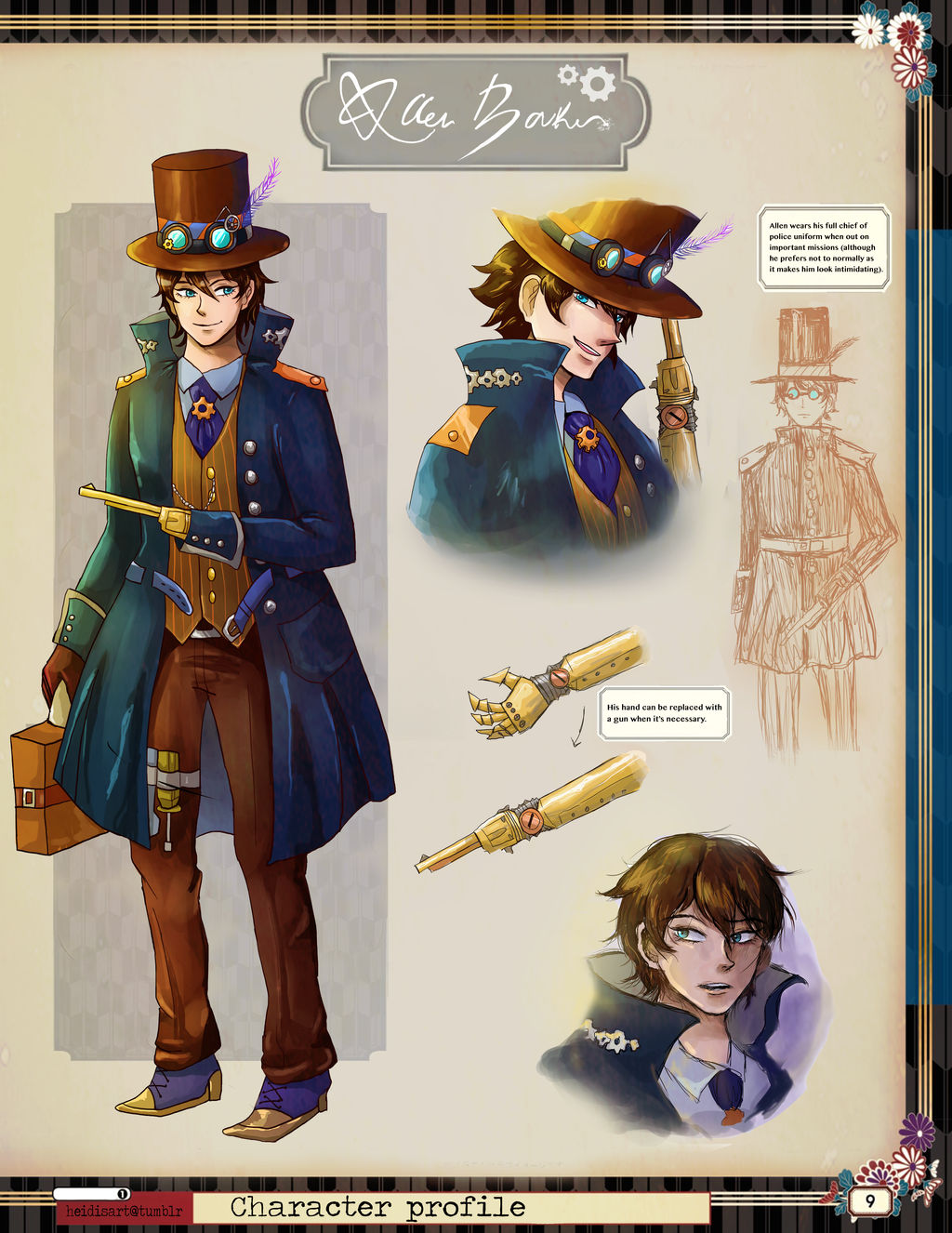 I made a character sheet for the OC that I designed for the Ace Attorney OC contest on court-records.
Some artistic choices I made (artist's statement?): I wanted to make his design a bit less crazy compared to the typical Ace Attorney characters as the game that I'm basing this on (so Dai Gyakuten Saiban) is a bit more dimmed down in terms of the character designs; I was researching the cast from the game and they looked like they could be real (realistic hair and eye colours) with a few exceptions (so Iris Watson, for instance). However, something I noticed throughout the Ace Attorney characters was that almost every character had elaborate and not plain designs. And I noticed this especially in DGS like with Sherlock or Iris. I decided to add lots of accessories/gadgets relating to my character to create the steampunk look as well as embodying Victorian London (a time of great innovation) and the game, Dai Gyakuten Saiban.
The background is from the magazine scans of the character profiles from DGS.
You can read more about my entry and Allen here:
forums.court-records.net/viewt…

Reply

Good lucj in the contest he looks really cool!
Reply

Good luck to you too! Your character looks so cool......EVERYBODY can relate to the weeb. The weebiness is NEEDED.
Reply

HOLY.......My god your entry is beautiful. Oh god. I'm the person who drew Seizan btw. Good luck on the contest

Reply

HHHHHHh-
t-thank you so much
for taking the time to write such a sweet message! Seizan seems like a really cool guy, I can totally relate to him because I'm also a weeb ahahah, good luck to you too! ^^
Reply