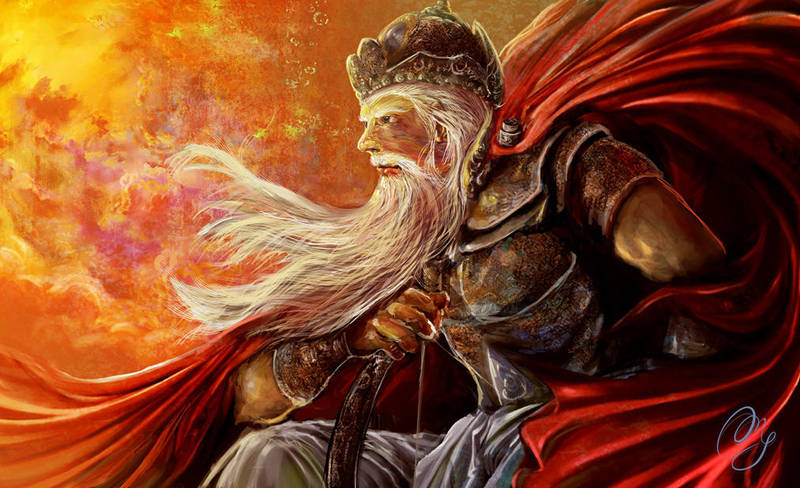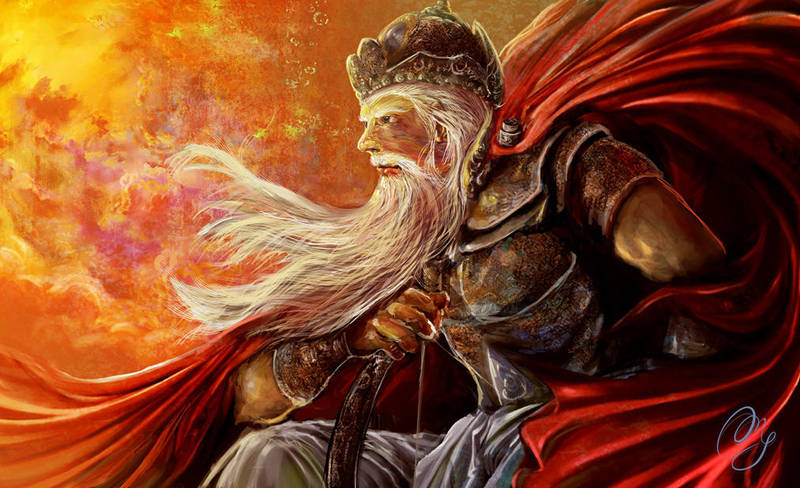 Watch
Rsi Bhisma, who is the elder of two side that begun the Bhatara Yudha's war of Bharata's clan, Pandava and Kaurava, seat in calm. He gazed at the Kurusetra and rethink of how could be the war of Mahabharata is on. This is really a precious and momentousness moment. All of his family battling to each other in the name of Dharma. Actually, he confused. He battle with himself about to serve his country or to protect his family. It is a kind of dilemma. But, his choice and commitment to serve the motherland was the great and hard decision ever for sure.

I think Rsi Bhisma is one of the most important character / figure after Sri Krishna at the Bharata Yudha's. He is my favourite patriot and warrior.
Bhisma, the King of Kings, the Prince that vowed to a life of celibacy to serve every king of of his beloved Kingdom. He lived right through the whole Mahabharatha, from start to end, through the span of fine generations, rumoured to be at least more than 200 years old.
The painting has captured his essence very well, Strong, Masculine, Royal, Knightly, Courageous, Wise and Kind.
His expression speaks a lot of his dilemma of the war, to serve his current King or to sacrifice for his grandchildren the Pandavas, it's all in the eyes and it's captured well here.
The texture is intricate, although my only issue is with the red cape. I would have loved the cape to be more like the left side which looks more like fabric than the right side which looks more like plastic.
The colour scheme reminds me of his power, or some may call it his "curse", the will to choose his own time of death. He suffered with this boon, yet he used it well, he allowed himself to be shot with arrows in the war by his own grandson Arjuna of the Pandavas, but he lay there with those arrows piercing his body for days and only chose to die when the war finally ended with the Pandavas winning it. Fire, Blood, War, the colour palette is truly superb.
The Artist thought this was FAIR
14 out of 15 deviants thought this was fair.