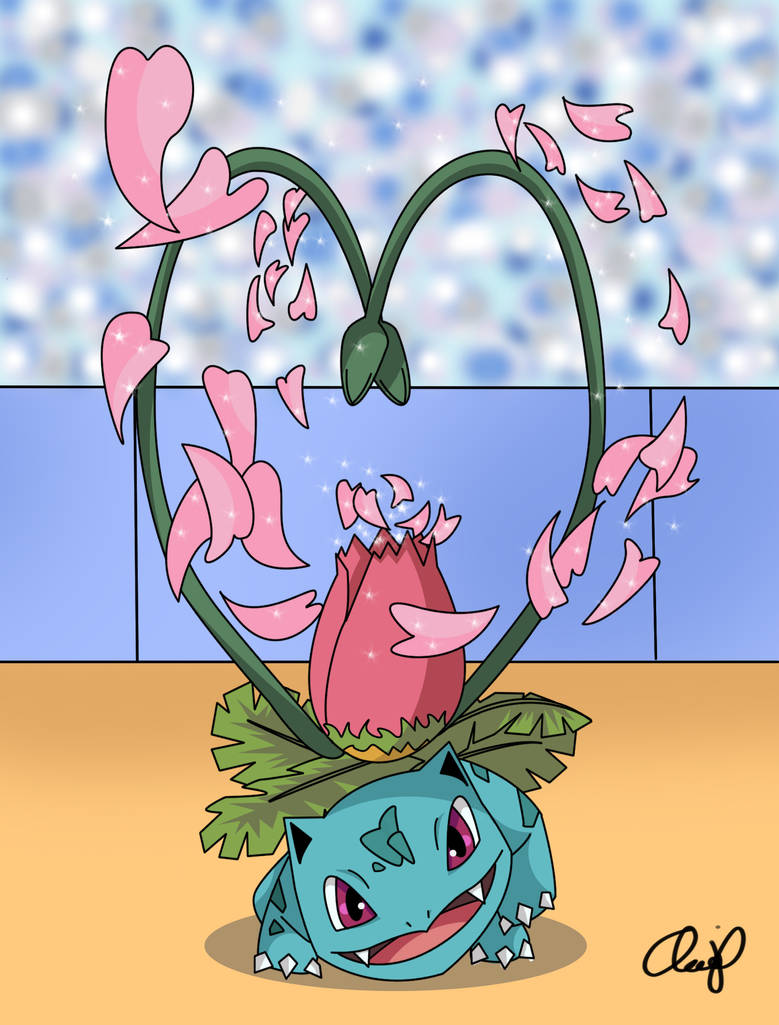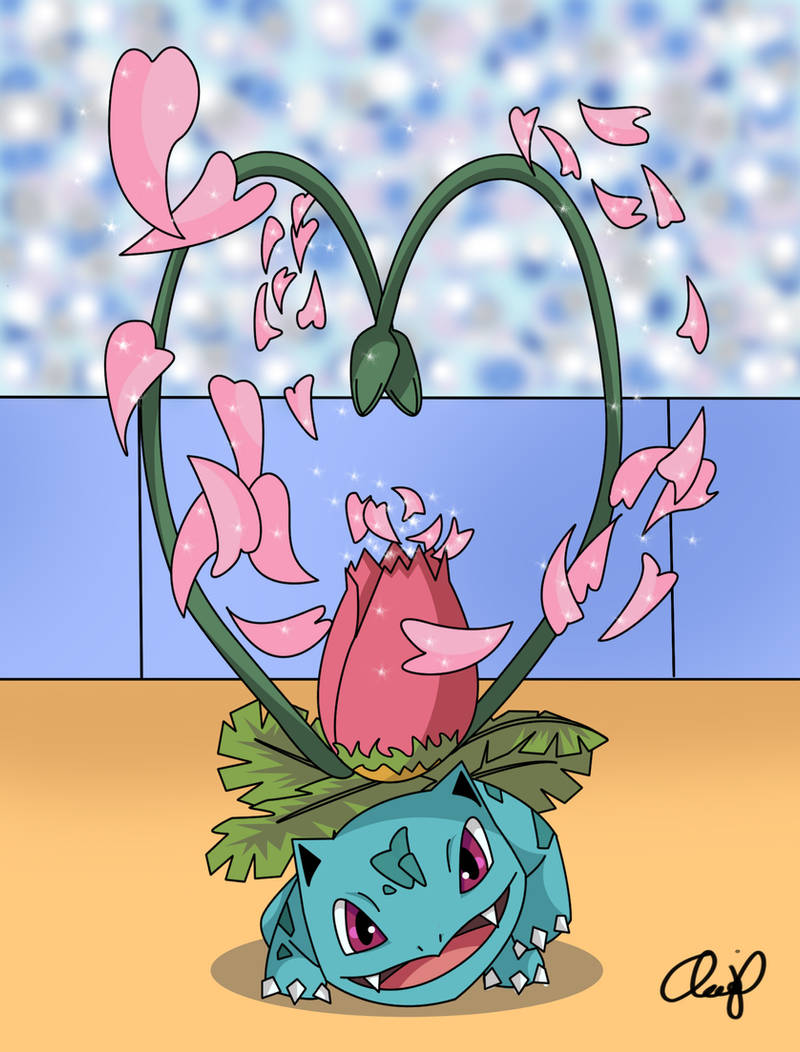 Ok i decided to do mays ivysaur ,since i love ivysaur and grass pokemon in general ,for the pokedex project of
so this is mays ivysaur using petal dance and vine whip on a pokemon contest .

Ivysaur pokedex #002
Evolves from bulbasaur
Evolves into venusaur
Type: grass?poison
Ability: overgrow
Specie: seed pokemon
Height: 3'03"
weight: 28.7 lbs
Ivysaur, like its pre-evolved form Bulbasaur, resembles a toad or a dinosaur, though the patches in its skin cause it to more closely resemble a dinosaur. After evolving from Bulbasaur, Ivysaur grows small fangs. Ivysaur's skin is also a little bit more blue than Bulbasaur's. When its plant is ready to bloom, it gives off a distinct aroma and starts swelling. Ivysaur will also start spending more time in sunlight in preparation for its upcoming evolution. Its plant is also an indicator of its overall health as when it grows, Ivysaur absorbs more nutrients.
Unlike its previous form, Bulbasaur, Ivysaur can no longer stand on its hind legs due to the bulb getting larger and heavier and its legs have grown thicker and stronger.
i hope eveyone make lots of comments!!!!