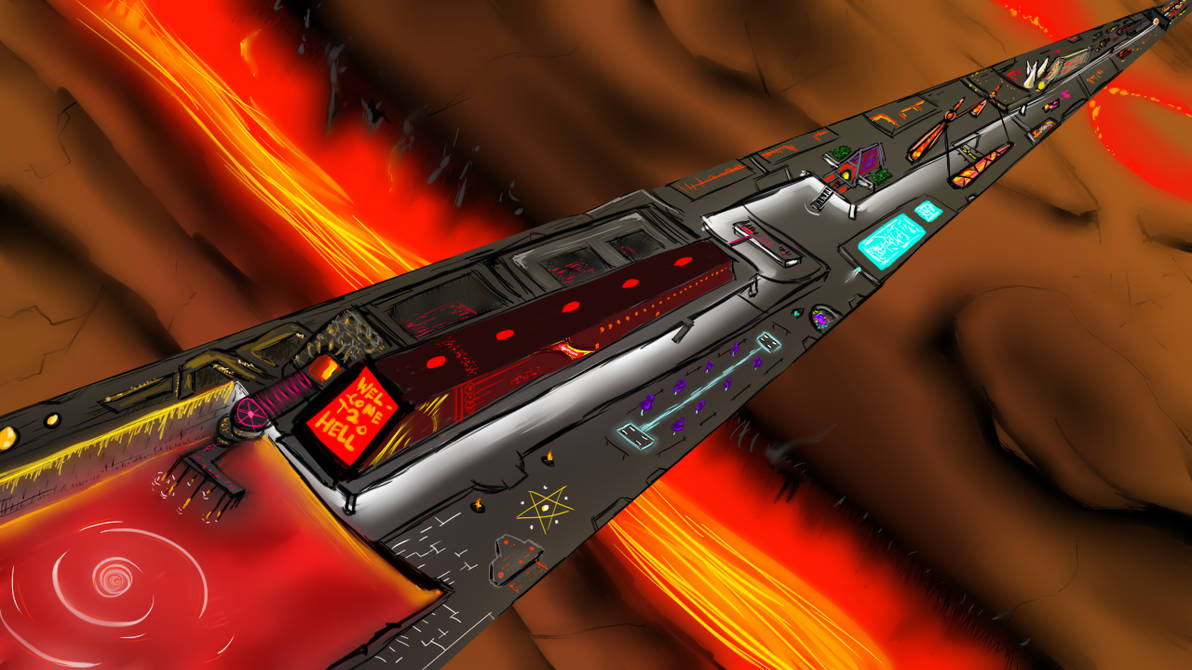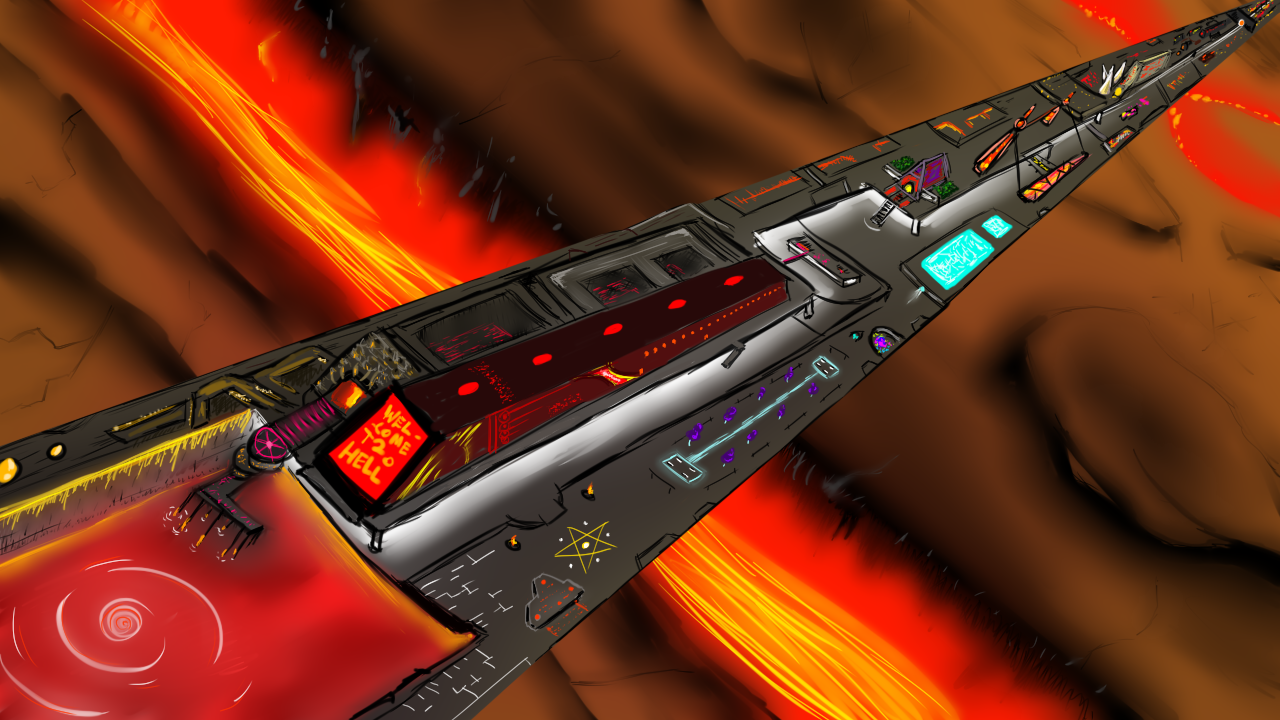 Welcome to hell... valley, known for the maso massage center and gift shop.
For me, one of the main things missing in this piece is texture. Like the rock below the shopping center, it uses the same brush as the shopping center, and so there's no way to determine that the area below is rock and the shopping center is metal, since both have exactly the same textural qualities. In general, I'd avoid using soft brushes like you used for this piece, instead I'd go for either textured brushes, or just a plane hard edged brush that you adjust the flow and opacity to so you can build up areas. If you don't want to use textured brushes, you can also use textures on new layers in photoshop overlaying your paint, but personally I prefer the textured brush approach.

I'd also work on connecting the shopping center to the ground more, either with a shadow, or at least the shopping center should get redder near the lava flow, and less red near the brown rocks.

Another tip is pick your 5 favorite artists, and dissect their paintings, figure out what techniques they use that you like, and work on emulating those techniques. Obviously you don't want to copy, but starting from this point will give you new ideas on how to approach painting, and it will mean your painting practice will emulate some of the things you love seeing in paintings. Eventually, with enough practice, your own style may emerge. As an example, when I started digital painting, I found that many of my favorite speed painting artists made DVDs for gnomon workshop, so I bought those and watched their techniques, and use some of those techniques to this day.

Good luck!
The Artist thought this was FAIR
8 out of 8 deviants thought this was fair.

Lol very different than how I imagined hell to be for my old story.

I kinda like it though... <3
Reply
More importantly what don't you like about it xD !!?

Reply

Hmm... The fact that I can't see any demons ;u;

Or maybe... Argh I don't know what I don't like!!!
Reply
damn it, i knew i forgot something =_ =
Reply