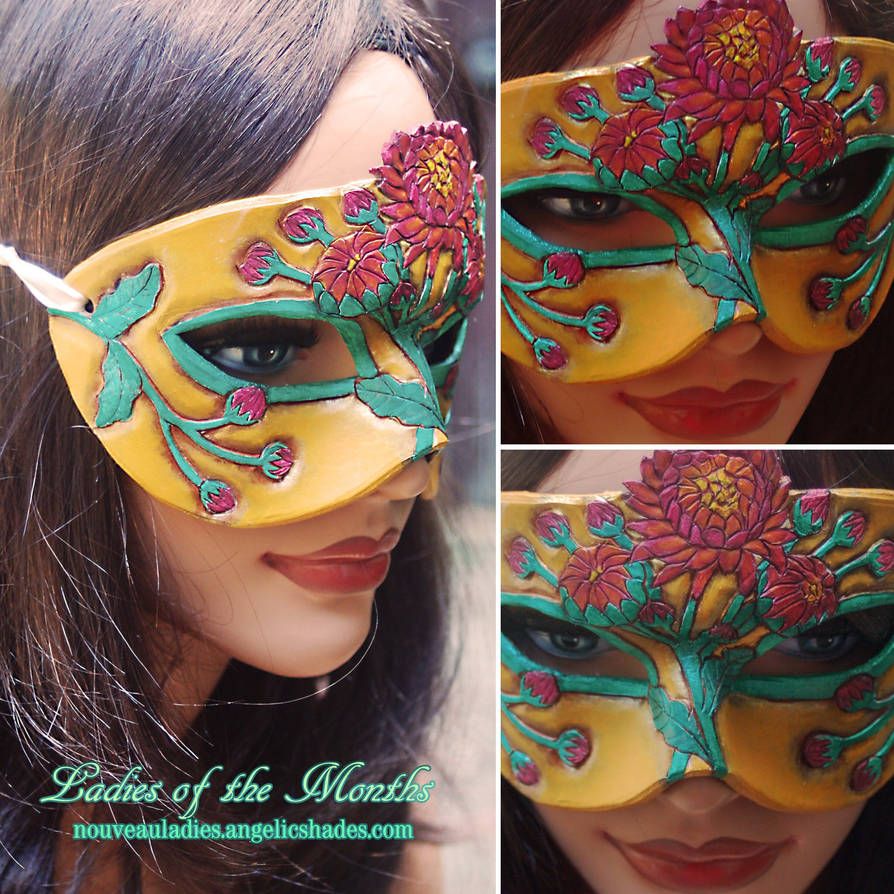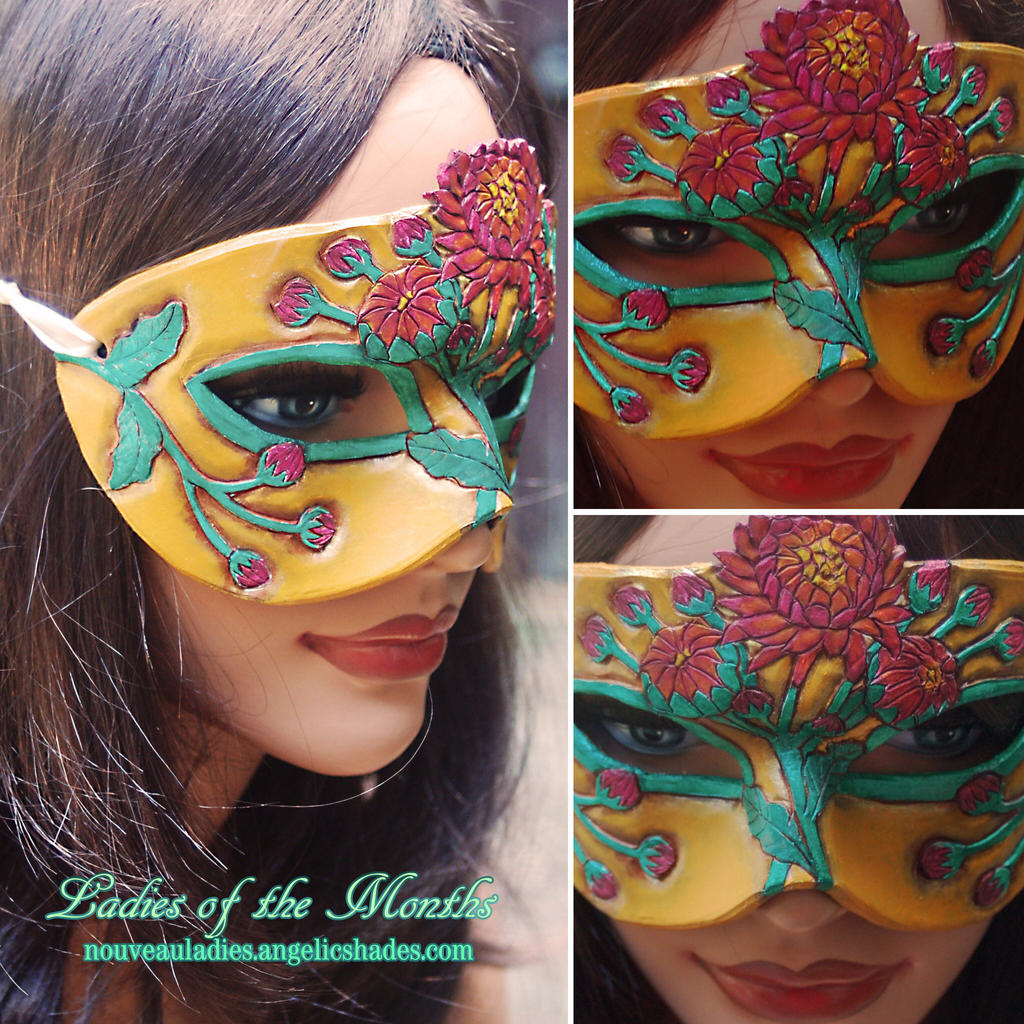 Watch
Follow the Birth Flower Mask series online at:
PATREON
|
Facebook
|
Twitter
|
Tumblr
|
Instagram
|
Website
I finally finished November's mask with its Chrysanthemum and Topaz themes! No, you're not going crazy and haven't missed June through November. I merely decided that I would like to skip ahead in this series to November so that people wanting to gift November themed things might still have a chance to do so without having to wait a whole other year.

I tried a new technique mixing in interference acrylics with my paints to create a lovely shimmer in the 'Topaz'. Video of this mask will be up on
my YouTube channel
shortly, since it's so hard to convey the shimmer in a still photograph! I've also been having fun testing out color schemes I rarely use. It's always a pleasant surprise when things work out and you discover a new palette that works.
Also available at
my Etsy shop
.
This is a limited edition item and only 10 will ever be made!
See the matching Birthstone paintings that go with these masks
here
!