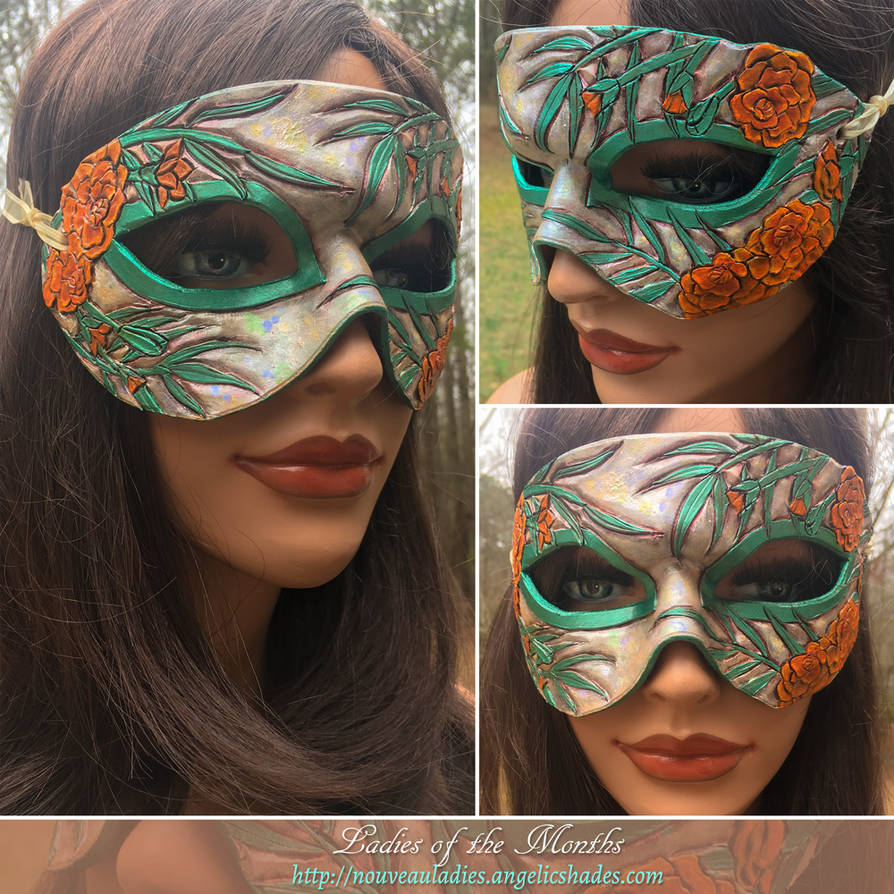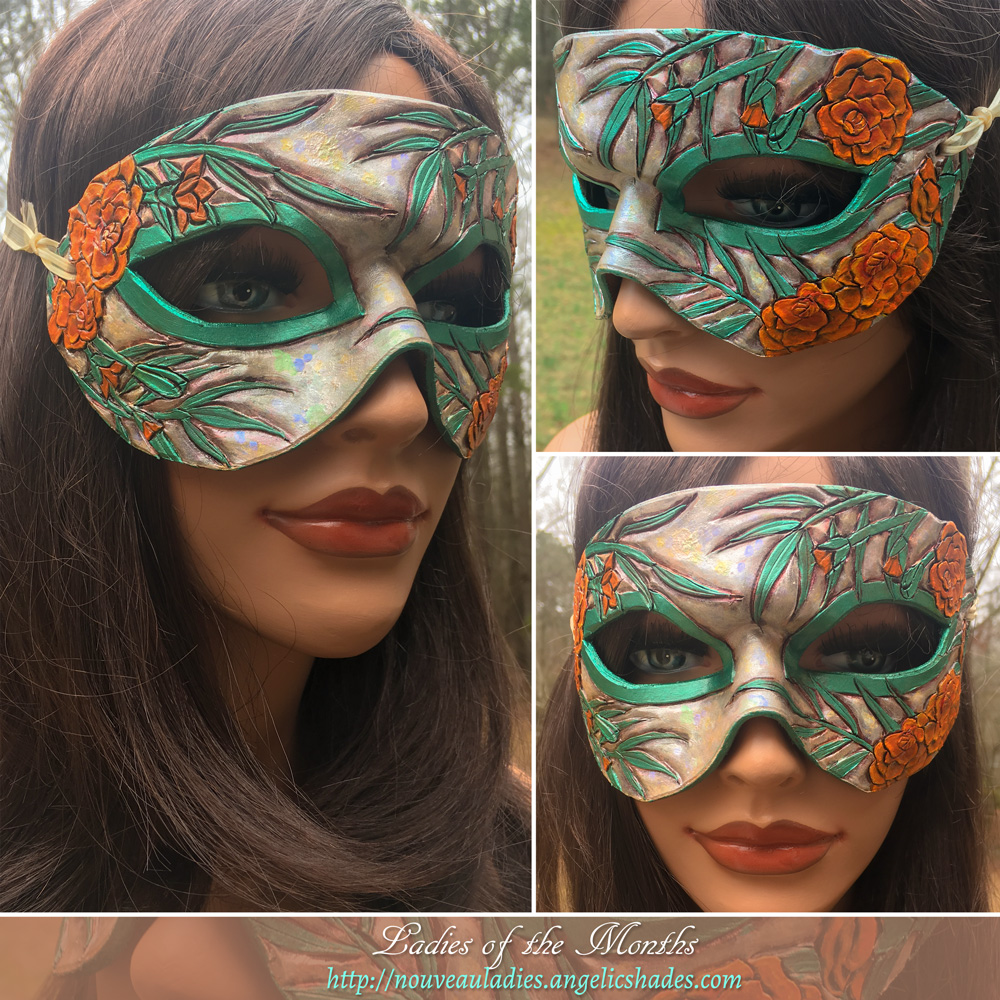 Watch
Follow the
Ladies of the Months
series online at:
PATREON
|
Facebook
|
Twitter
|
Tumblr
|
Instagram
|
Website
I was finally able to get decent enough lighting to take some photos of October's mask!
I had so much fun playing with nearly every interference paint in my collection for this one! I really wish the cameras could capture all that shimmer. With this mask, my birthstone set is COMPLETE! Can you guys believe it??? I'm currently working with girltripped to photograph the entire series for an upcoming Art Book that will also involve the paintings I've been doing for this theme. I have so many cool plans on the horizon!

Because this design is so intricate, only 10 of these masks will ever be made! You can procure one of these limited edition masks here.

Made from vegetable-tanned leather, painted with acrylics and interference acrylics, and finished with Satin varnish. The mask is affixed to the face with organza ribbons.

---
See the rest of this series here -
fav.me/d97huix