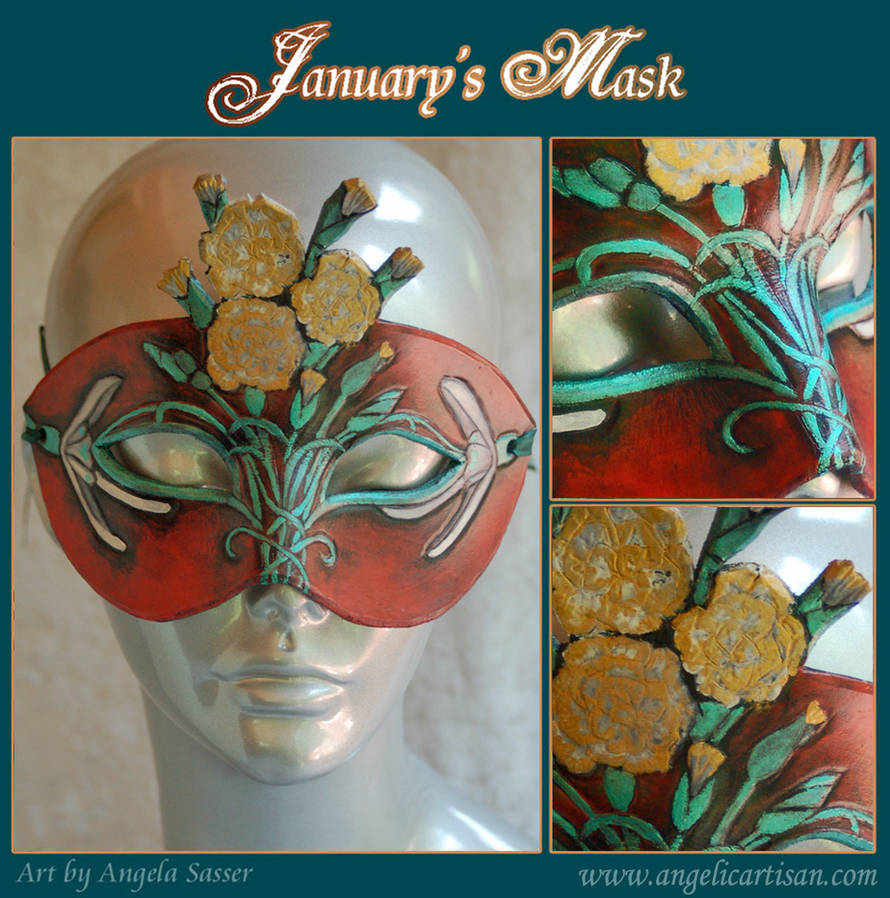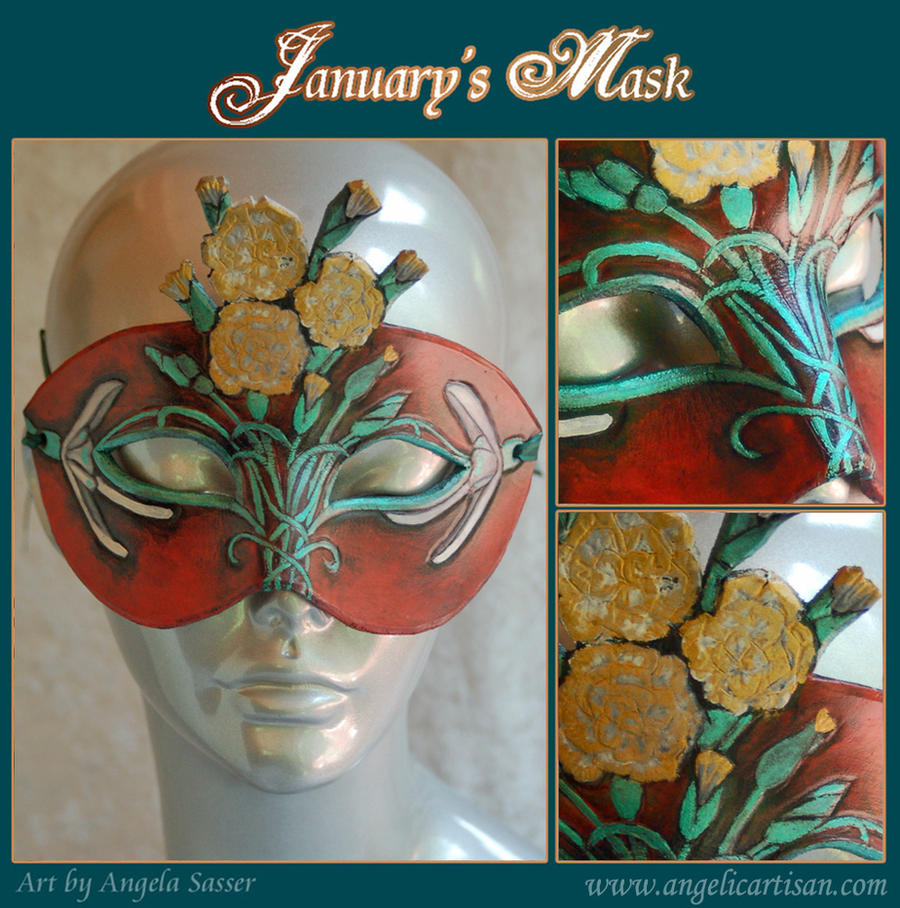 Watch
EDIT:
Help support this series of masks (and paintings) which is now on Patreon!


For Sale
@ Etsy

www.etsy.com/listing/48669097/…
A redo of this older mask with a more traditional Venetian shape:
Design Process

angelicshades.blogspot.com/201…
---
You are looking at a unique limited edition mask that has been carved by hand from leather. This mask draws upon the themes of January with its Garnet birthstone and celebrated flowers, the Carnation and the Snowdrop. Because it is so intricate, I will only be making a limited number of this particular design!
The green accents in this mask are metallic and shimmer in the light. It is held to the face by organza ribbon tied behind the head. It is signed by the artist and numbered on the back of the mask.
This mask has been dyed with leather dye and hand painted with acrylic paints. It is finished with varnish and should withstand longterm wear. Though water-resistant, you should not dunk it in water.