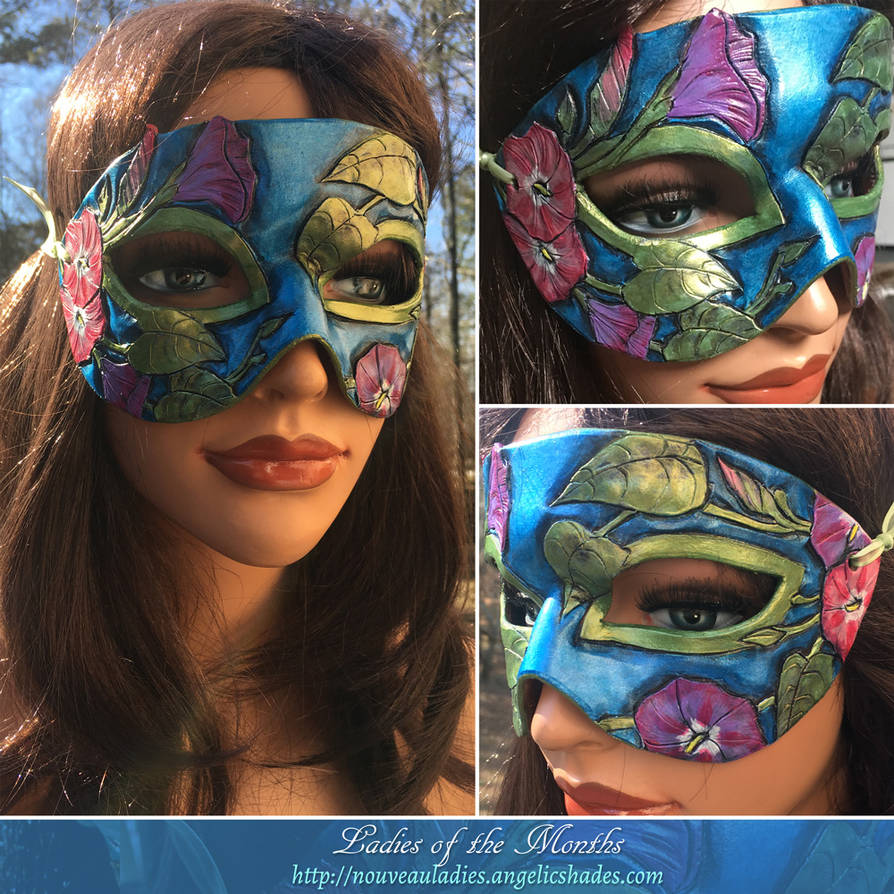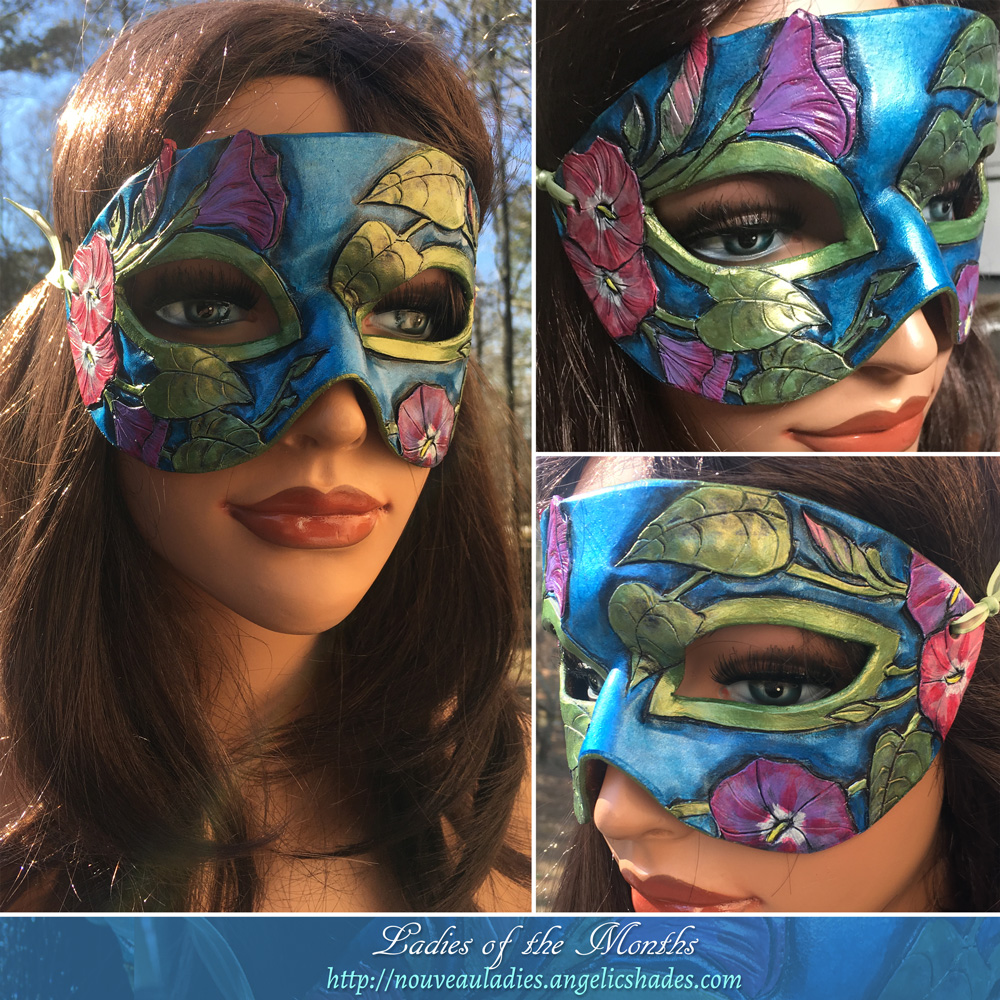 Watch
Follow the Ladies of the Months series online at:
PATREON | Facebook | Twitter | Tumblr | Instagram | Website
For September's Mask, I used a very unorthodox color palette that was a bit intimidating!
The blue of the mask symbolizes the September birthstone of the Sapphire, while the flowing floral lines represent the Morning Glory birth flower.
Carved from vegetable-tanned leather and painted with acrylics.
Now available in my shop as a limited edition design. Only 10 of these masks will ever be made!