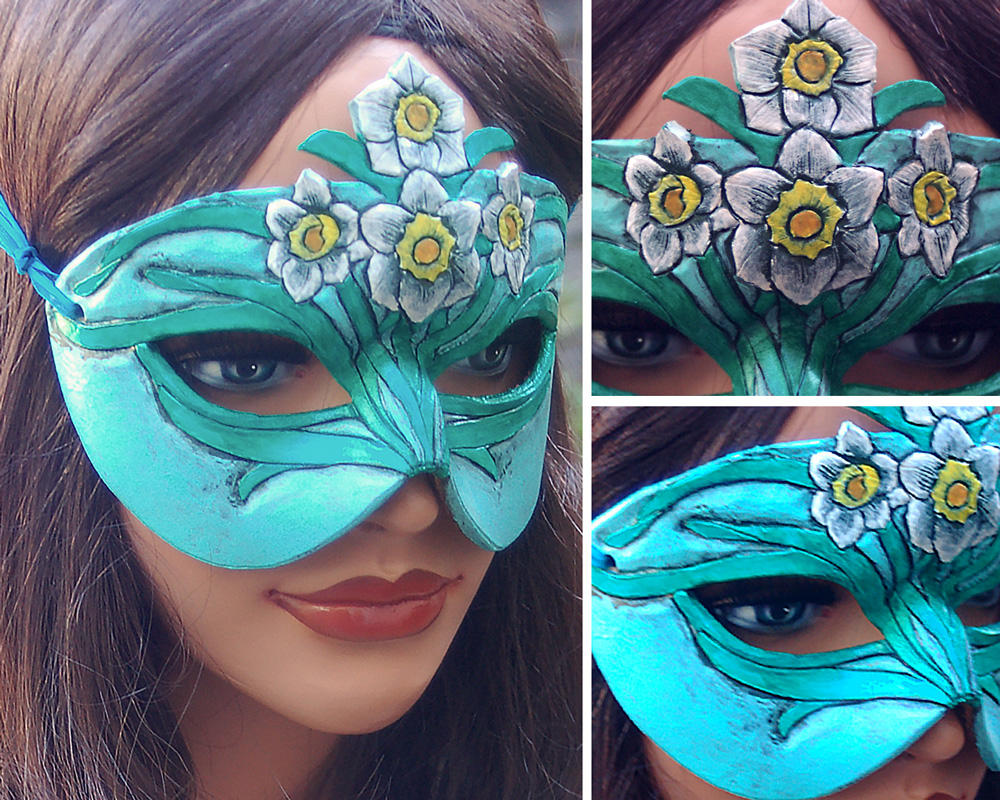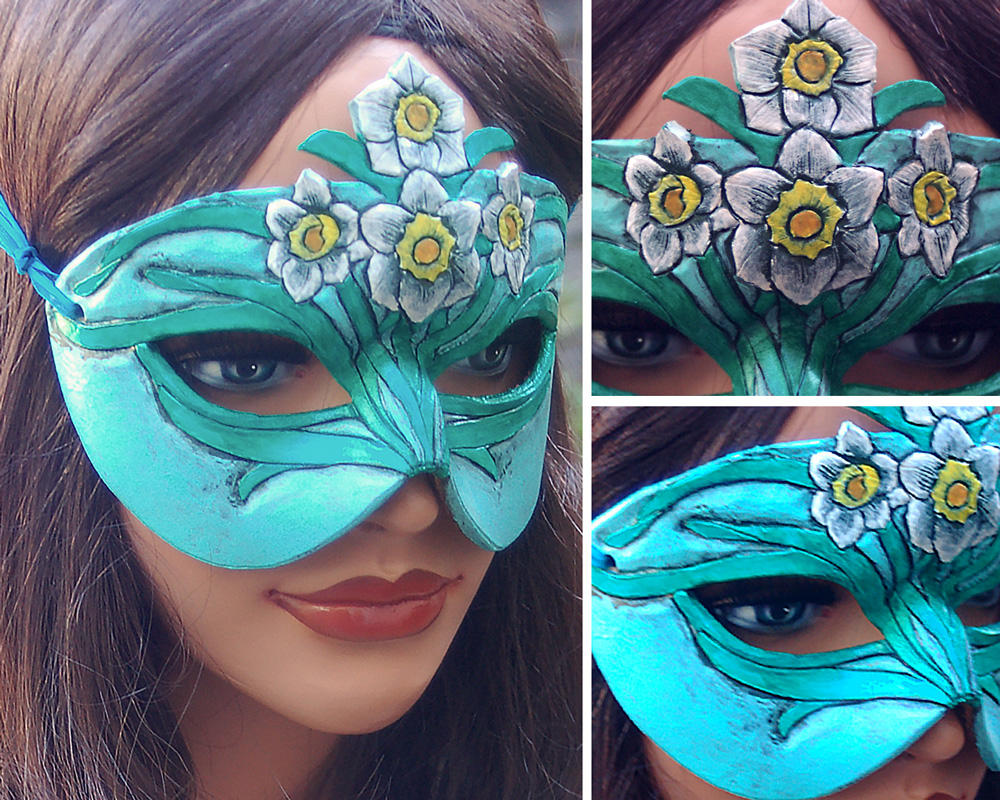 Watch
Follow the Ladies of the Months series online at:
PATREON
|
Facebook
|
Twitter
|
Tumblr
|
Instagram
|
Website
December's Mask in my Ladies of the Months series has arrived! The turquoise of the base represents the birthstone of Turquoise while the flowers feature the celebrated birth flower of December, the White Narcissus. This mask was created from vegetable tanned leather and painted with acrylics, then sealed with satin varnish.
This mask was quite the challenge! I ended up having to make it over from scratch due to some failed experiments. You can read about those challenges over at the mask's
Design Diary
.
It is a limited edition mask of which only 10 will ever be made! Find it in
my Etsy shop
.