Commissions opening this week!
Update: just a quick update, I know this is very late now. But letting you know, I still plan on doing this. I'm just stuck on my commission sheet. Still trying to figure out the right prices etc. All I ask, is to wait.

Hey guys, last time I mention that I was going to open my commissions soon, but didn't do that since my stuff was in my way. ( Still is. ) Unfortunately, it had come to that day, that I actually need the money. ( Unlike last time, it can't wait. ) So I am opening my commission today. I will post a commission sheet soon! ( Which is what I been seeing other artist been doing. )
My price will change when I improve more, but right now its going to be what it is. I will not lower my price than it is. Anyway that is all.
P.s I still have adoptable's that haven't been bought yet, they are really cheap.
Please at least check them out, and share them to you're friends, they might want to buy one.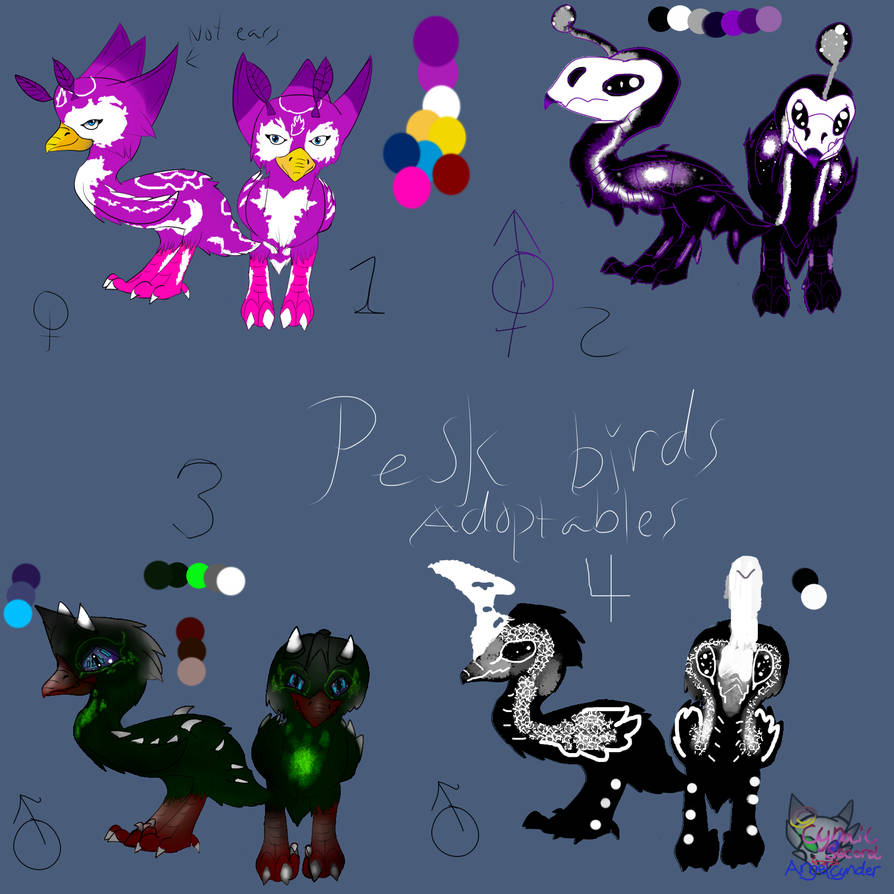 I forgot to add this.......