Description
Original Painting:
8x10 inches, watercolor & ink on board.

This original is currently up for auction on Facebook!


In the dark of winter, we offer our humble light and find hope in the evergreen holly and pine. Spring awaits, but for now, we are blessed by stars and their promise of hope and guidance.
For all of my friends, family, and fans, thanks for being there for me this year! It's been an especially rough year for me and my significant other and this card almost didn't happen. I really wanted to get it done, though, so I pushed through some of my own blocks and challenges. I'm glad I did! I hope you all enjoy it.
I've also recorded video of this painting as it was painted, which will be up
on Patreon
(and released later for sale with a free short version for the public) once I have time to process all the footage!
Download a coloring sheet of the line art (my yearly gift!) here: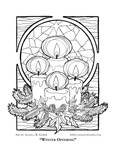 More of the
Spirits of Winter Series
: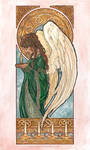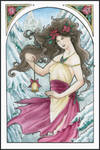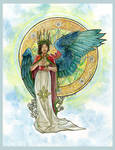 (and more)
Image details
Image size
653x800px 329.8 KB