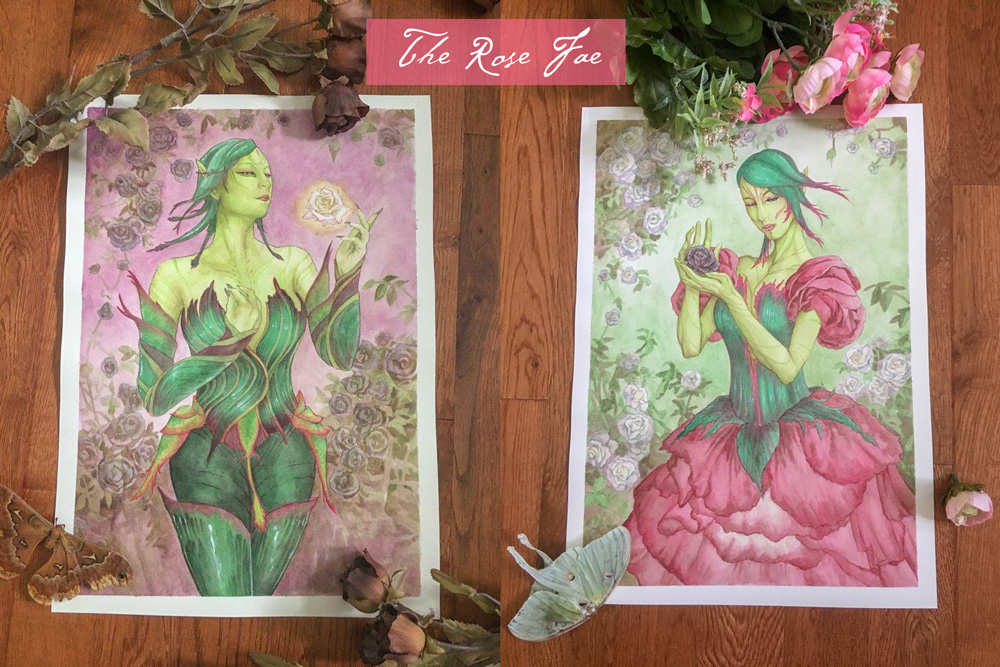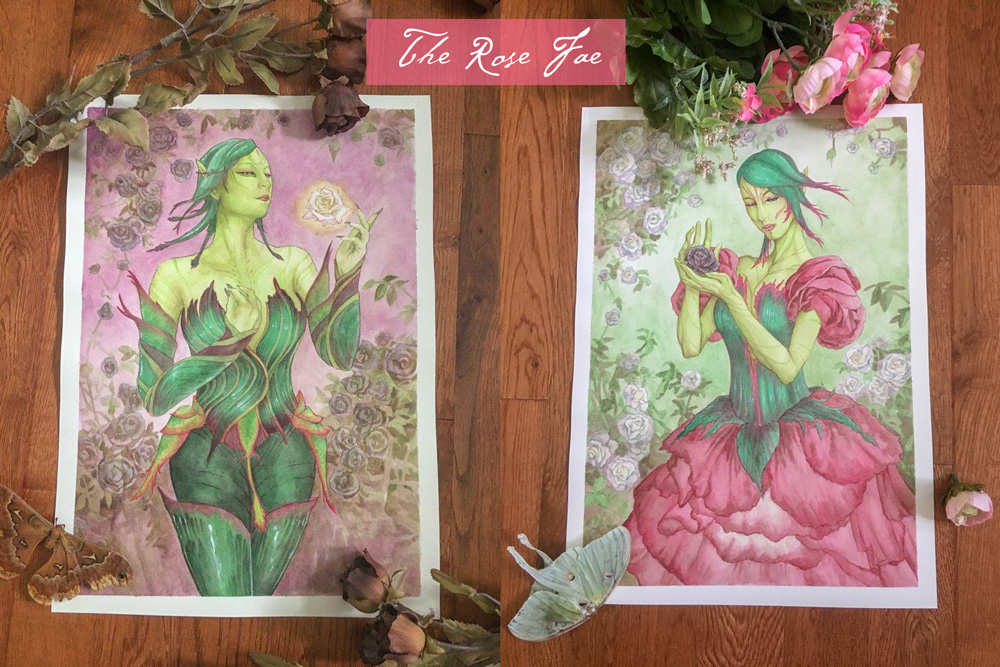 Watch
|
Website
|
Tumblr
|
Facebook
|
Instagram
|
Twitter
These original paintings are currently available in my shop.
The Rose Fae have arrived! These mysterious faeries represent the aspects of the Rose among the Odd Fae. The Unseelie loves all that withers, while the Seelie loves all that blooms. Together, they maintain the balance of death and growth of all roses.
These images were created for the
Olde Fae card game
, a game inspired by Old Maid, but with a faerie twist!
The Rose Fae: