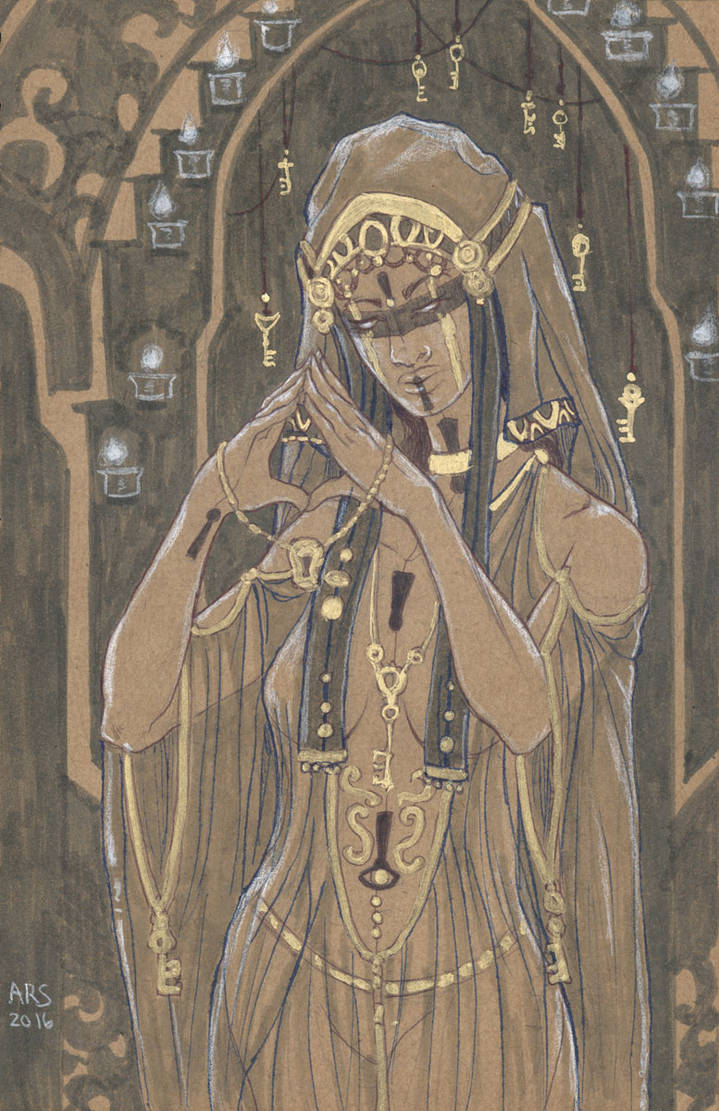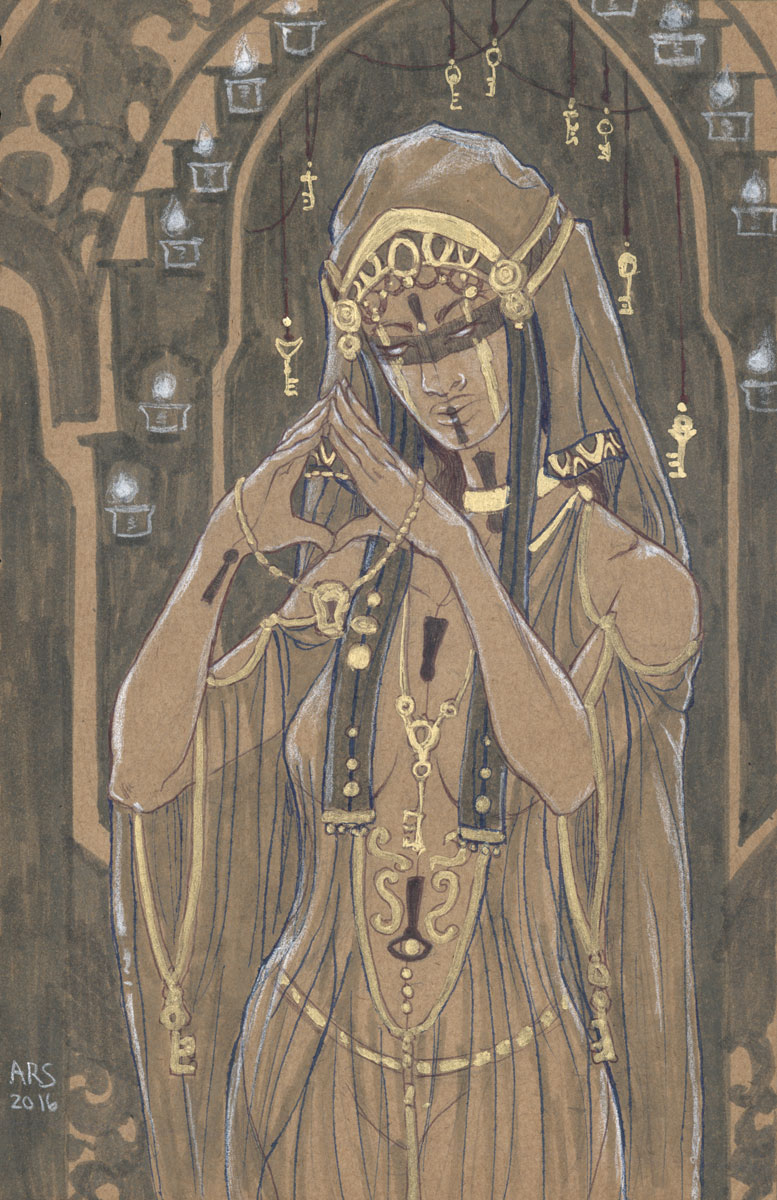 Watch
EDIT: Bidding is open on this original! Bid here. Auction ends OCT 14th.

They say you can tell any secret to the priestesses of the Keeper and be relieved of the burden of that secret. They do not speak, and yet their cold eyes seem to know all when they look at you.
Some say that they have taken a vow of silence, while others whisper their tongues have been completely removed upon initiation. No one knows, as this is yet another secret the Keepers keep.
---
Copic marker, dip pen, ballpoint pen, white color pencil, and metallic ink on toned paper.

My entry for Month of Fear's 'Secrets' challenge. The original will also be available at auction over at the Changeling Artist Collective this month!

Inspired by my other piece, The Keeper of Secrets: