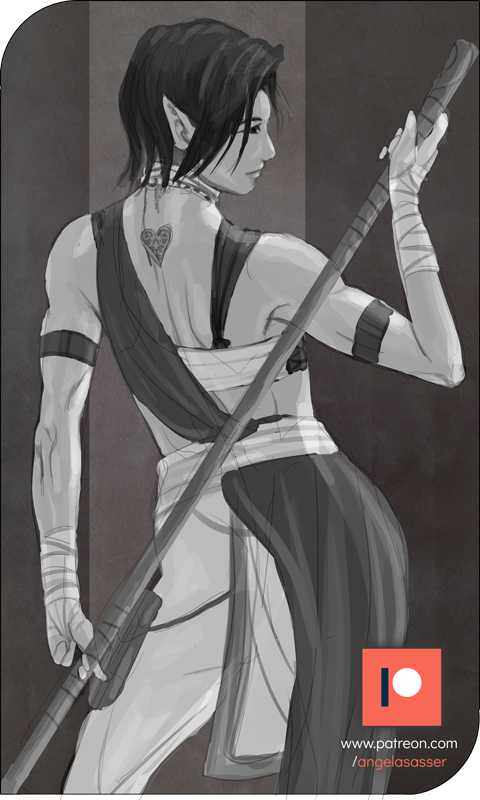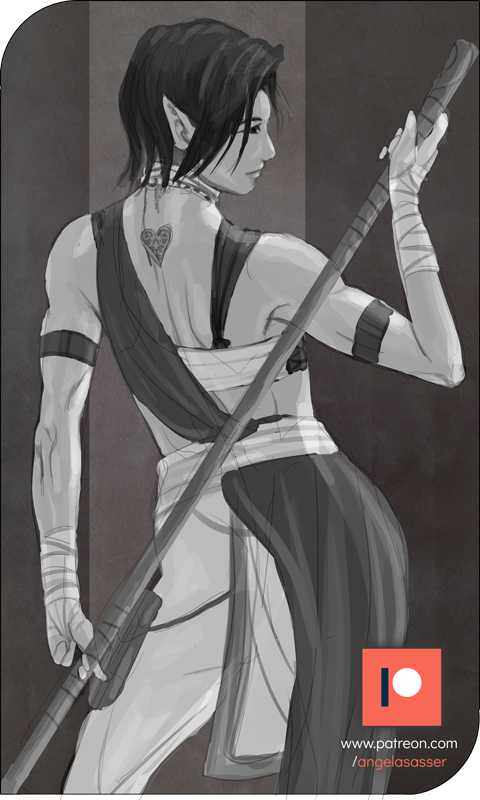 Watch
Another sketch for a Patreon Patron of their Dungeons & Dragons Elf Monk! I have some really fun topics to paint this month that I'm excited to share.
I also streamed the making of this one on Twitch, which you can watch
here
! I challenged myself to stay within my hour limit, while sharing Photoshop tips along the way. I had a little pose help from TJStock.
If you'd like to task my muse with a topic, keep an eye on my Sketch Collector tier
on Patreon
where you can snag a sketch of your own!

Reference used: