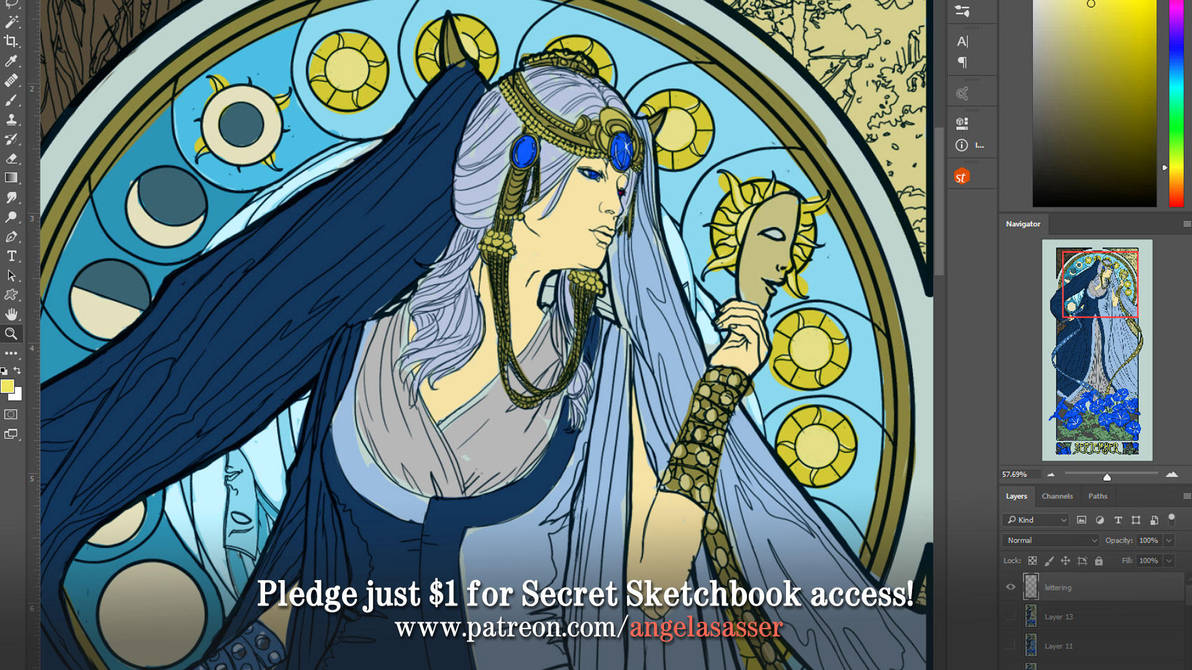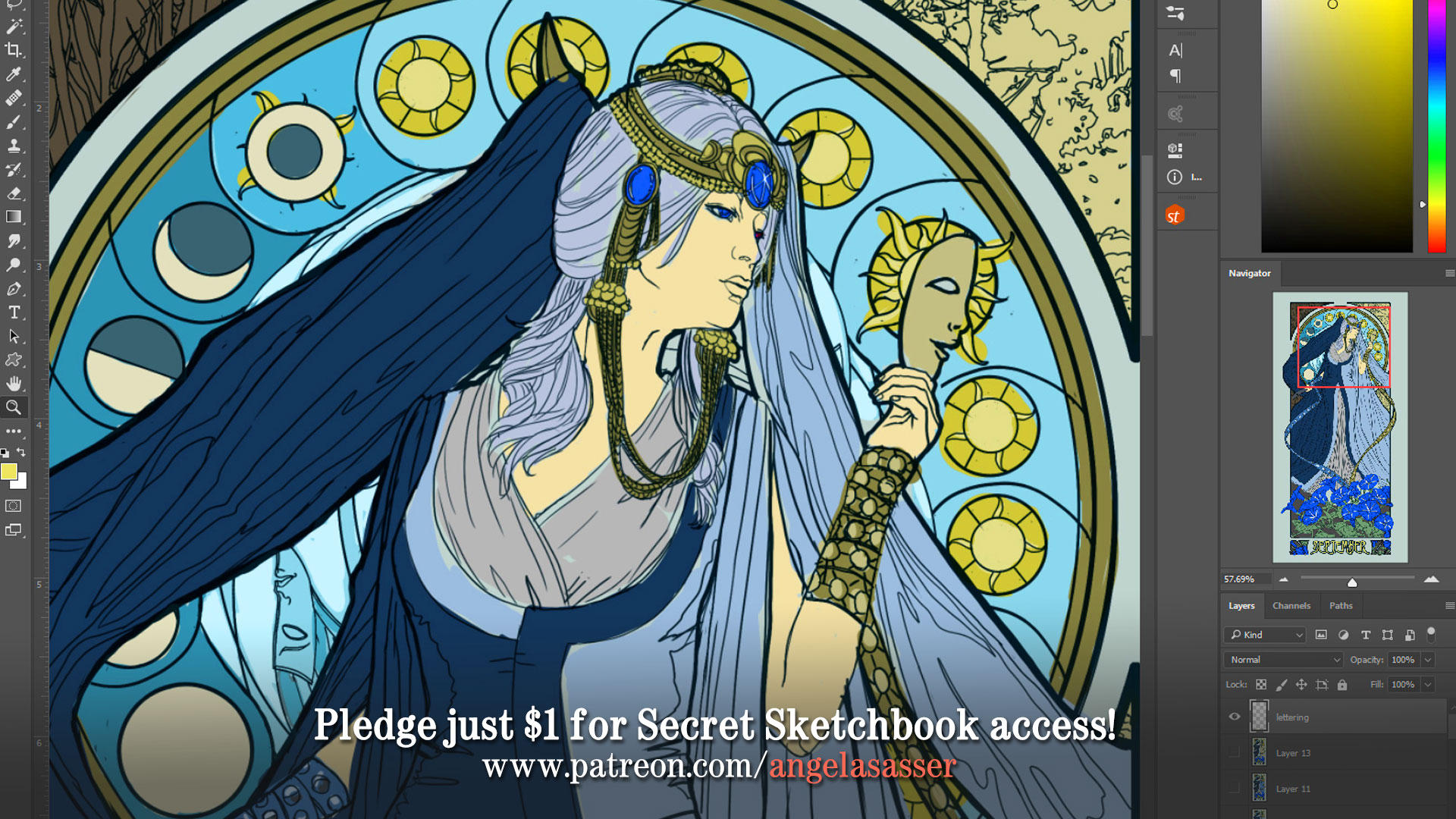 The final Secret Sketchbook entry for Lady of September is up on Patreon for Patrons-only! Learn about how I chose the colors for this Lady, techniques for image transferral, materials lists, and more.
Pledging as little as $1 to my Patreon grants you access! Not sure what Patreon is? It's a place where you can pledge to an artist to help them keep doing what they love in return for special perks.
More soon! I cannot WAIT to see this Lady done. She may be my favorite design yet, even over my other favorite, Lady of November. What do you guys think thus far? Who is your fave Lady or has September de-throned your favorite too?