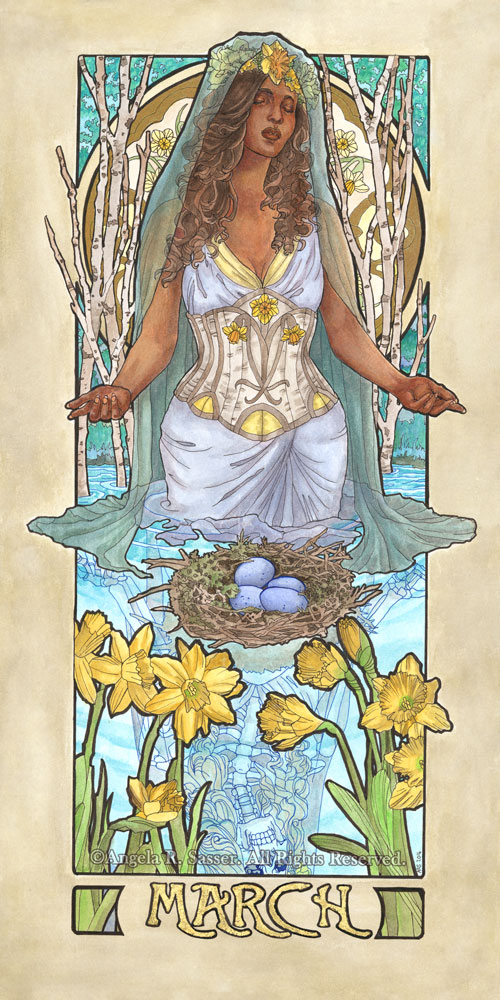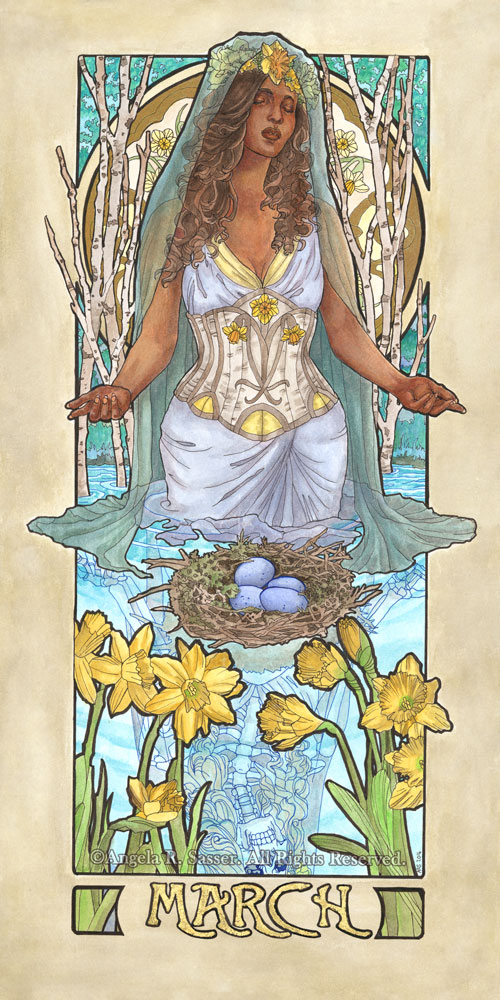 Watch
The Lady of March bears Daffodils and dons the stone of Aquamarine. The Daffodils represent chivalry and unrequited love. The Aquamarine will bring her foresight, courage, and happiness. She ushers in a time of resurrection, renewal, and the bursting forth of new life.
"Lady of March", 10x20 inches, watercolors and ink on illustration board with gold liquid leaf accents.
Time Lapse Video:
This particular Lady was the most challenging one so far in the series! Her concept was pretty clear right from the beginning. I broke a few of the pre-defined guidelines I had established for the Ladies in regards to format, so she ended up more on the surreal end. However, hopefully you all enjoy the strangeness as much as I do!
ORIGINAL PAINTING:
Etsy
LIMITED EDITION Prints:
Ladies' Patreon
OPEN EDITION Prints:
Etsy
COLORING PAGES:
Etsy
and
Gumroad
WALLPAPER KIT:
Etsy
,
Gumroad
, and
DeviantART
SKETCH DIARY:
My Art Blog
More of this series:
Like this series and want to help me make it the best it can be?
Pledge on Patreon
for wallpapers, process videos, & more!