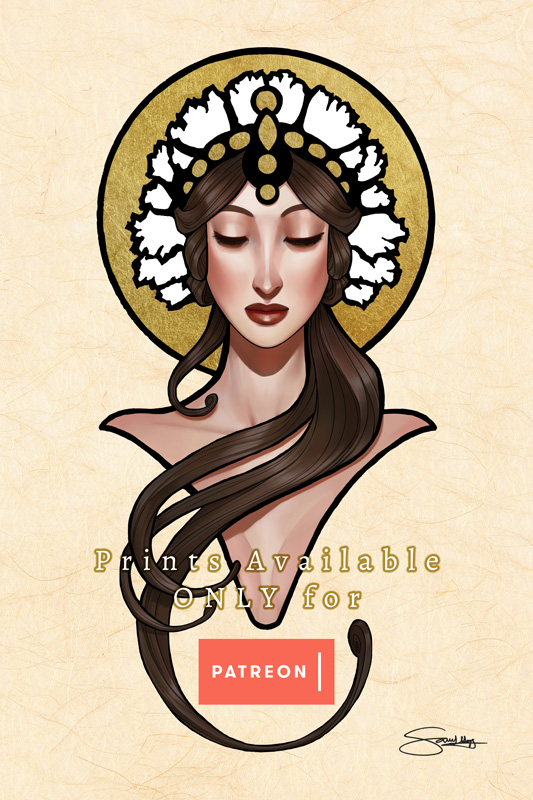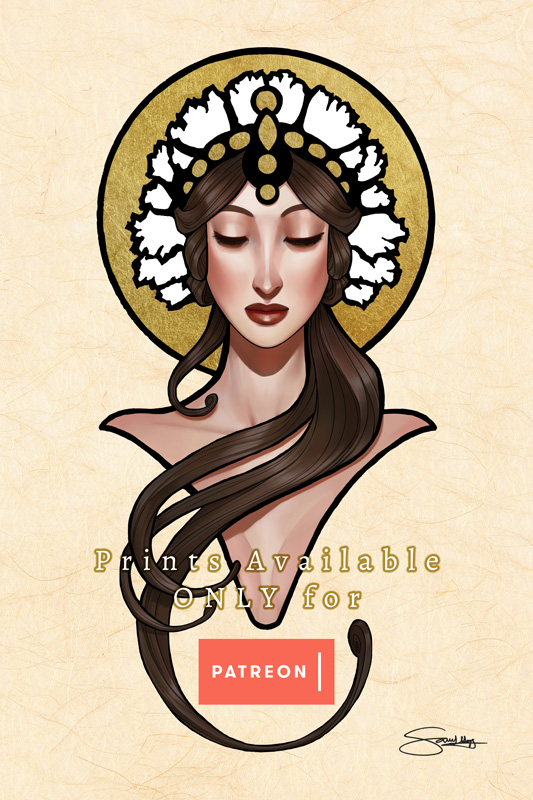 Watch
Follow the Ladies of the Months series online at:
PATREON
|
Facebook
|
Twitter
|
Tumblr
|
Instagram
|
Website
Created with my logo design and the painterly touch of my good friend and artist,
Zephyri
. The Lady of Eternity represents a culmination of the themes of my Art Nouveau birthstone series, the
Ladies of the Months
. You can watch more about the creative process behind this piece and learn about her journey to her final form
on YouTube
or here on DA:
I'll be giving away free Thank You gifts featuring the Lady of Eternity to
my Patreon Patrons
until Ladies of the Months series ends in December! The foil accented Limited Edition prints of this piece are available only to my Patreon Patrons, as well! Check out
this post on Patreon
for more details.
She's been quite the journey! I feel I've evolved as much with this series as this logo did over the course of time.