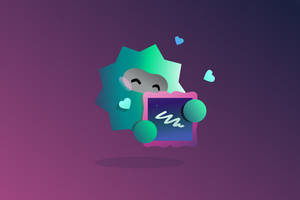 Tip Jar
Support my work by contributing to my tip jar. This tier won't include any specific perks (yet), but you will receive my gratitude. Wallpapers for your desktop and phone coming soon as a perk on this tier!
---

Description
|
Signed Prints
|
Kushiel Art Blog
|
Kushiel Tumblr
|
Step-by-Step With Notes
|
---
Time Lapse Video & Marque Design:
---
EDIT:
I've re-uploaded this painting with a few changes suggested by the amazing folks at IlluXCon. You can still see the old version here.
In an ancient land founded by angels, a young woman discovers her destiny as one touched by the Angel of Punishment, himself. This is the tale told in
Kushiel's Dart
, one of my favorite mature fantasy novels and an endless source of inspiration for me. I decided to test myself by designing a wraparound cover for this book as an exercise in my artistic and book illustration skills. Check out the
original cover
by John Jude Palencar to see what the original cover looked like.
What I Learned:
- Keep it simple! If I were to start over, I would make this even more simple, since I got very carried away by all the details. Clear figures and composition with a hint of narrative to tease the mystery are better than jam packed images that tell you everything.
-
Master copies
are the best medicine if you're ever stuck on a piece!
- Don't be afraid to 'murder your darlings'. I changed this image SO many times by the end that I pretty much destroyed it - ALL in service of making a more successful piece.
---
I'm keeping a journal, of sorts, of my Kushiel related art over at
Kushiel Concepts
and
its tumblr mirror
, for anyone wanting to see more. The stuff that's too racy to be in this account's gallery will most likely end up there and over at
angelicremains
.

You can also find more Kushiel's Legacy inspired work over at
Nights-Doorstep
:

PS.
Thanks to
Zephyri
and the Oatley Academy for all the great feedback! I never would have pushed myself so hard without your knowledgeable guidance and ceaseless encouragement not to settle for less.
Image size
1200x837px 64.93 KB

Mighty Kushiel
Of Rod and Weal
Late of the Brazen Portals
With blood tipped dart a wound unhealed
Pricks the eye of chosen mortals