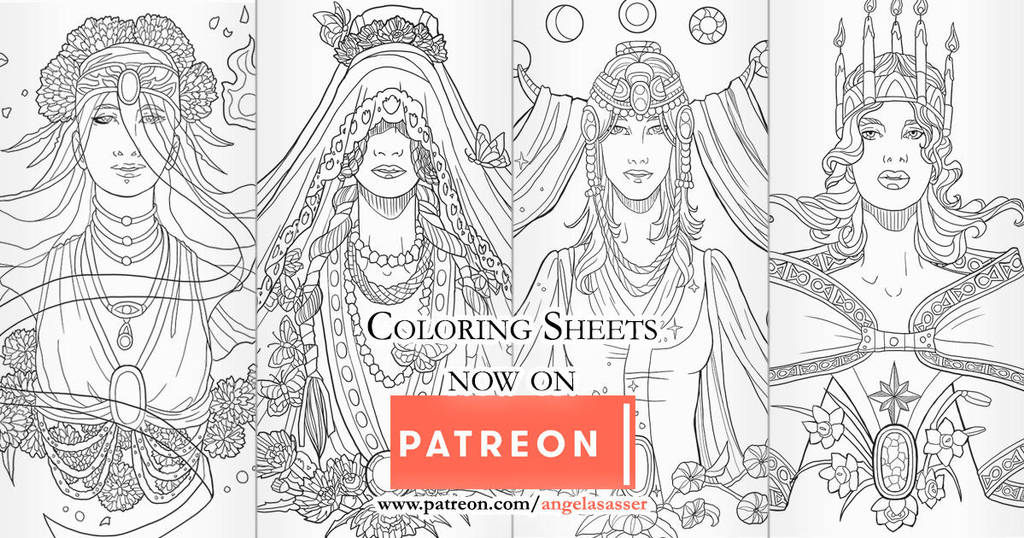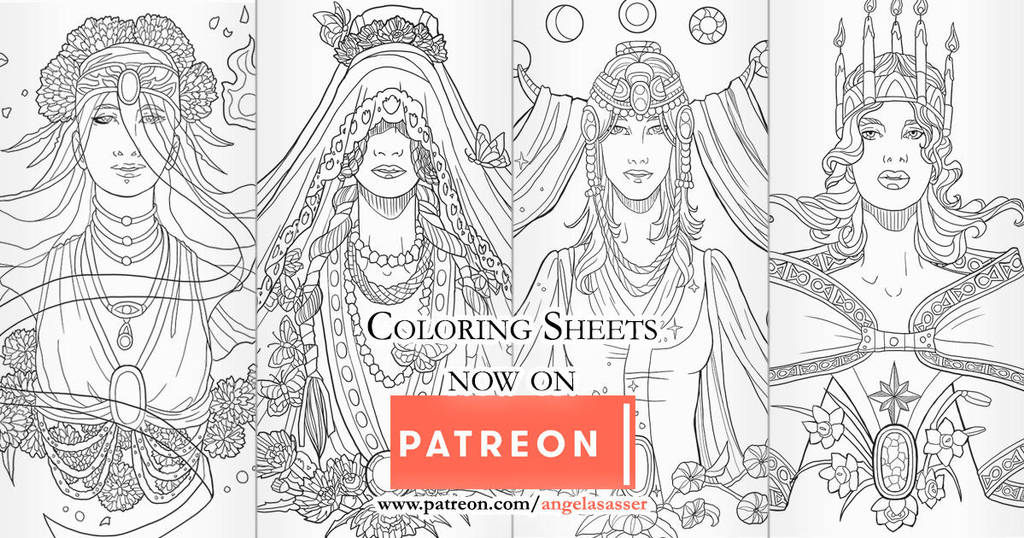 Follow this project online at:
PATREON
|
Facebook
|
Twitter
|
Tumblr
|
Instagram
|
Website
If you enjoyed the banner images I created for my Ladies over the past few months, the coloring pages of these drawings are now available in my coloring library for my $5+
Patreon Patrons
! Get these coloring pages, plus other perks like Behind the Scenes peeks, early access, tutorials, and more when you pledge to my Patreon as well!
More of the banner images:

Oh wow, these turned out lovely! I've always admired your details in the way you draw flowy hair and flowers!

Reply

Same goes for me admiring your wonderfully detailed work, Adele! I'm glad I can even hold a candle to your detail mastery.

It was really satisfying drawing my Ladies in these self-contained little vignettes!
Reply