Birthstone Banner Coloring Pages on Patreon
Follow this project online at:
PATREON
|
Facebook
|
Twitter
|
Tumblr
|
Instagram
|
Website
If you enjoyed the banner images I created for my Ladies over the past few months, the coloring pages of these drawings are now available in my coloring library for my $5+
Patreon Patrons
! Get these coloring pages, plus other perks like Behind the Scenes peeks, early access, tutorials, and more when you pledge to my Patreon as well!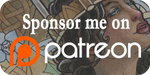 More of the banner images: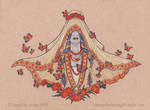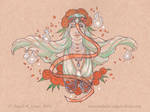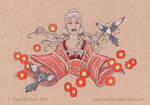 Image size
1200x630px 353.55 KB

Same goes for me admiring your wonderfully detailed work, Adele! I'm glad I can even hold a candle to your detail mastery.

It was really satisfying drawing my Ladies in these self-contained little vignettes!