Contest Affiliations: angel-wolfmaiden.deviantart.com/journal/20615884/
Icon made by
KyT3m
SO after a while i finally made up my mind on the winners! IT was really tough for some spots and with the help of 5 people who are not on DA My mind was made. I can't afford to give everyone a prize(partly because i'm moving), but everyone is getting something out ot it! with out farther ado here are the winners:
IN 11th place:
-

Very sweetly done in a doll like style, Moose portrayed Lupei in a very faddish way. Expression on the face is just beautiful and the simple bright were perfect.
Feature: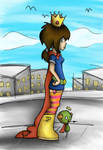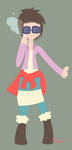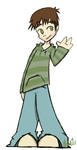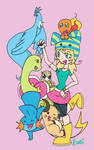 In 10th place: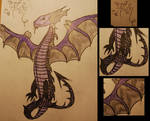 -

A very cute style, and a good expression with a sharpie and pencil crayon. She better kn ow for her vector and photo minips, She takes a crack at something new. Very cartoon and just adorable Queen show a great point, Anyone can do anything if you give it a try!
Feature: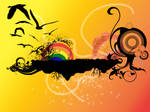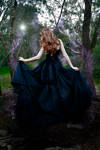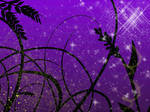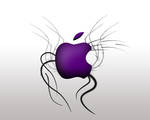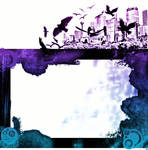 In 9th place: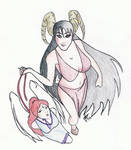 -

WIP:
approachthebottle.deviantart.c…
Doing a great job show Dianna power over Lupei, and a great great on view point. This image was well portrait as in my mind! The simple style with a splash of color only give the idea of what is going on!
Feature:
:thumb104068515: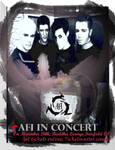 :thumb110667438: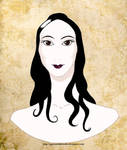 :thumb111724191:
In 8th place:
:thumb109450151: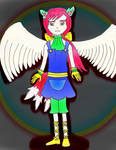 :thumb109451558: -

The simple style of all 3 work kinda remind me of Wind Waker. Lots of detail with simple shapes and bright colors. She did a good job on Making them look like a story. She know more for photographs, but can tell she love to pick up a pencil and draw with her own 2 hands.
Feature:
:thumb111990302: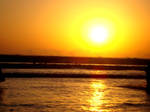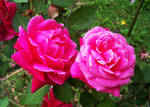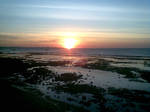 In 7th place: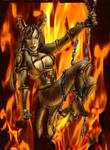 -

This digital traditional mix show a fiery power of Dianna. The effect in the image was really well done and the chain just add the power and grace of the over all.
Feature: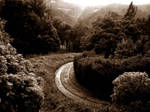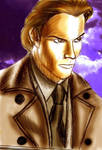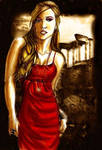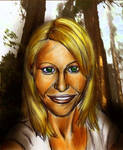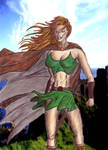 In 6th place: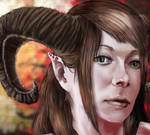 -

The paint job on this is very well done, But i giggle at it a little to. The way she did the face and hair it look more like Dianna's little Sister Moanna. And very well done. I never put a ref of Moanna in my DA gallery and thats what made it funny. The expression is very well done. and i love the effect of the eyes!
Feature: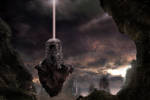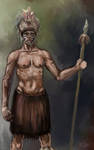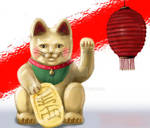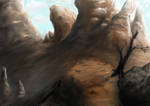 In 5th place: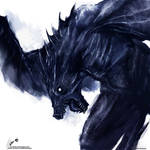 -

This is one of the most intresting depictions i have ever seen of Hibiki. The painting is well done with th shading and highlights. The expression of the face is nice too. It simple and yet lots of movement.
Feature: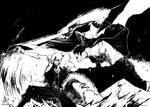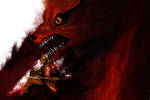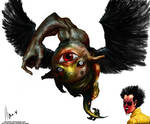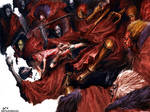 In 4th place:
Its a tie!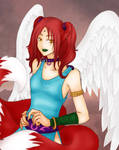 -

A wonderful Portrait of her done up. the life in her eye really bring out the life in this image. Crisp lines and lots of movement in the fingers and soft coloured background make this excellent work!
Feature:
-

An interesting outlook on Lupei. I really taken a likings to the style. the blurred image make me feel like i'm just waking up, and the crisp version just show how much work they have up on the image! The colors are well chosen.
Feature: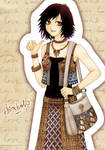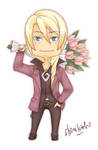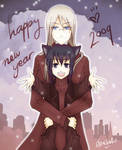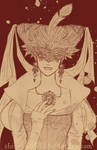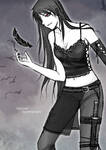 In 3rd place:
A 3 way tie! I just could no make up my mind on which should of been, so i looked at my books and said i will just have to skip on those manga books i wanted intill march!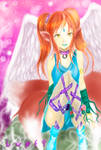 -

Foxy did a super job on the dreamy look of Lupei, and well shown off on how tiny she is, The colors were nicely done and the simple detail brings it to life!
Feature: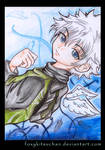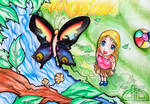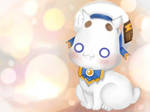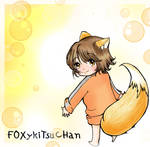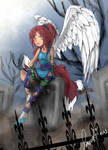 -

Gunyuu Cute image of h er in a grave yard was just perfect. The mist effect makes it kinda eerie but her clam look just show she don't care it you are there.
Feature: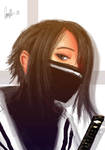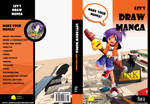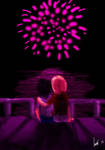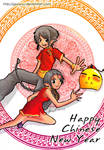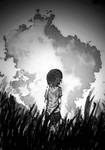 :thumb108332752: -

Valentine image really impress me because it looks like a young Dianna growing up in nothing but death. The water color effect is really well done and skull and spider legs were just plain creepy!
Feature: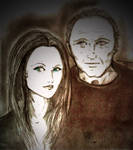 :thumb106351009::thumb107144561::thumb108332752::thumb106453995:
In 2nd place: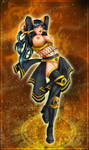 -

I'm not going to lie, this probably one of the best "fan art" (If there another word please tell me) I have ever seen of Dianna. The textures and pose really bring out a lot in the character and the color give it alot of life. Terrible even just use her original outfit which i designed. The shading and highlights is just beautiful.
Feature: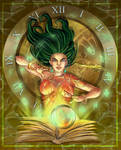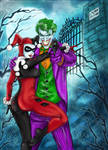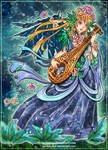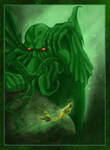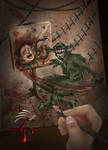 And finally our grand winner:
In first place: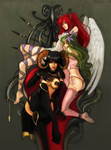 -

Tanko color texture and doing all 3 girls make this my choice of the winner. The pose of Dianna is very sweet and Lupei on top relaxing Was just well done! But adding Kimmy (who i mentioned in Dianna's description) Just blew me right away. Tanko added in there own touch and make this truly a beautiful image.
Feature: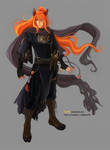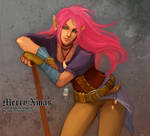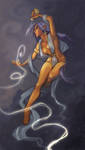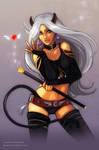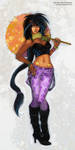 I would like to thank everyone for entering the contest i will contact everyone by note. I say this now, If i disappear for a really long time chances are in going in and out of the hospital. I'm going through some problem and i was told my liver is all inflamed and maybe shutting down, would also explain why i'm always so sick. I'm seeing a lot of doctors right now and is scared out of my wits! I currently do not have an internet connection but i will appear online from my mother house at least once a week. I will make a side journal of my working art list!