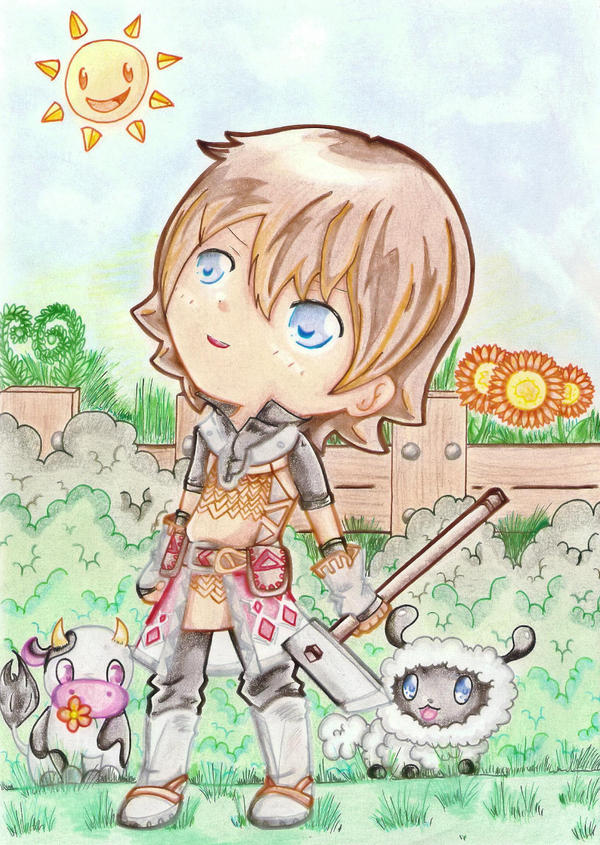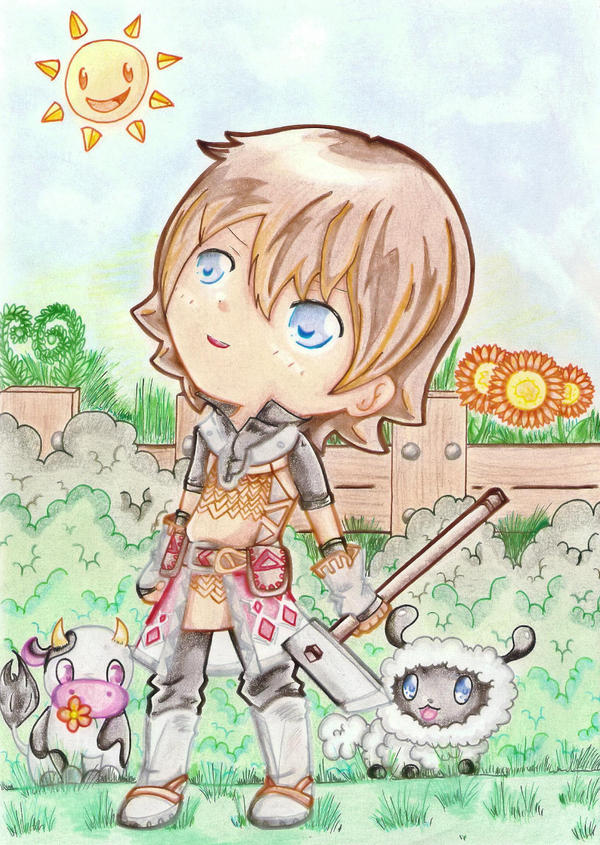 Watch
This is one of the many Contest Prizes I have to do

Marked as
C.P.

It is actually for ~
Mineu18
who wanted me to draw Raguna from Rune Factory.
Now, I have never really played any Harvest Moon games and I couldn't really picture him / her (I didn't know then) at first

But now I do know it is a him

And he has one of the most awesome hair styles I have ever seen. I just like it

I read a little about the story line and found out that he had no memory of his own.
So I pictured him looking up into the sky, in thoughts, wondering about himself.
I tired to draw that, but in the end I wasn't really up to it

Though after drawing him all by himself it took me another 4 days to manage the background...
I had so little time DX
But I managed to finish it today

And darn did it take long

But it was fun.
I hope it looks alright~
I know I am not the best

(C)opyright:
Art - *
angel-of-time
Raguna / Harvest Moon - Yasuhiro Wada