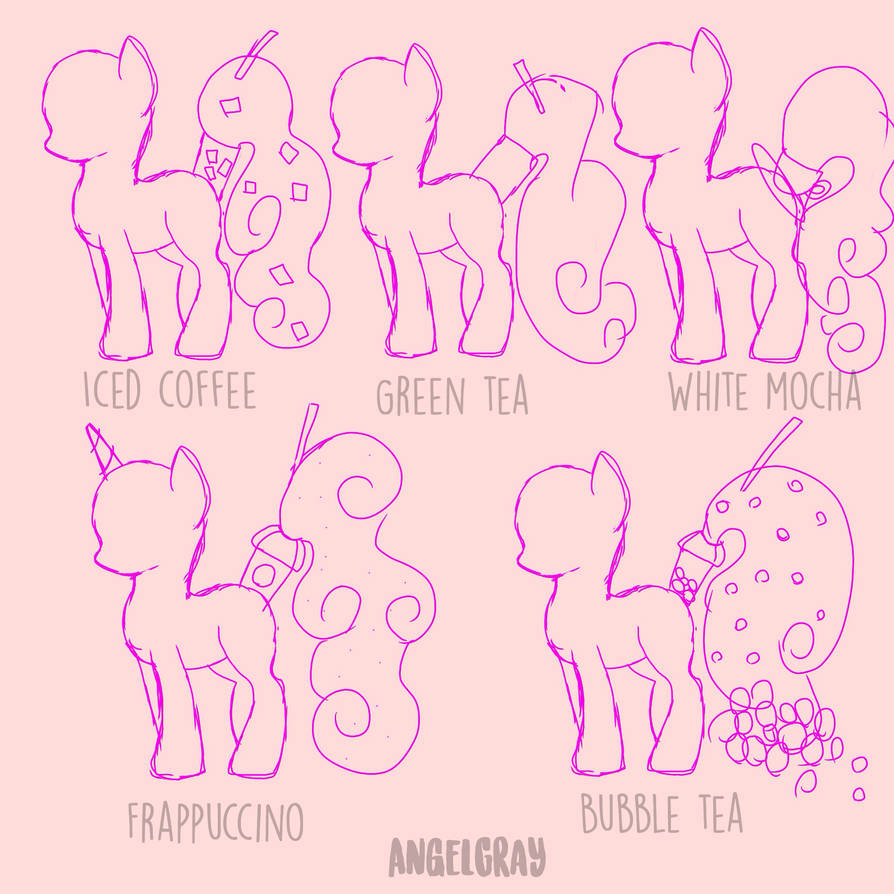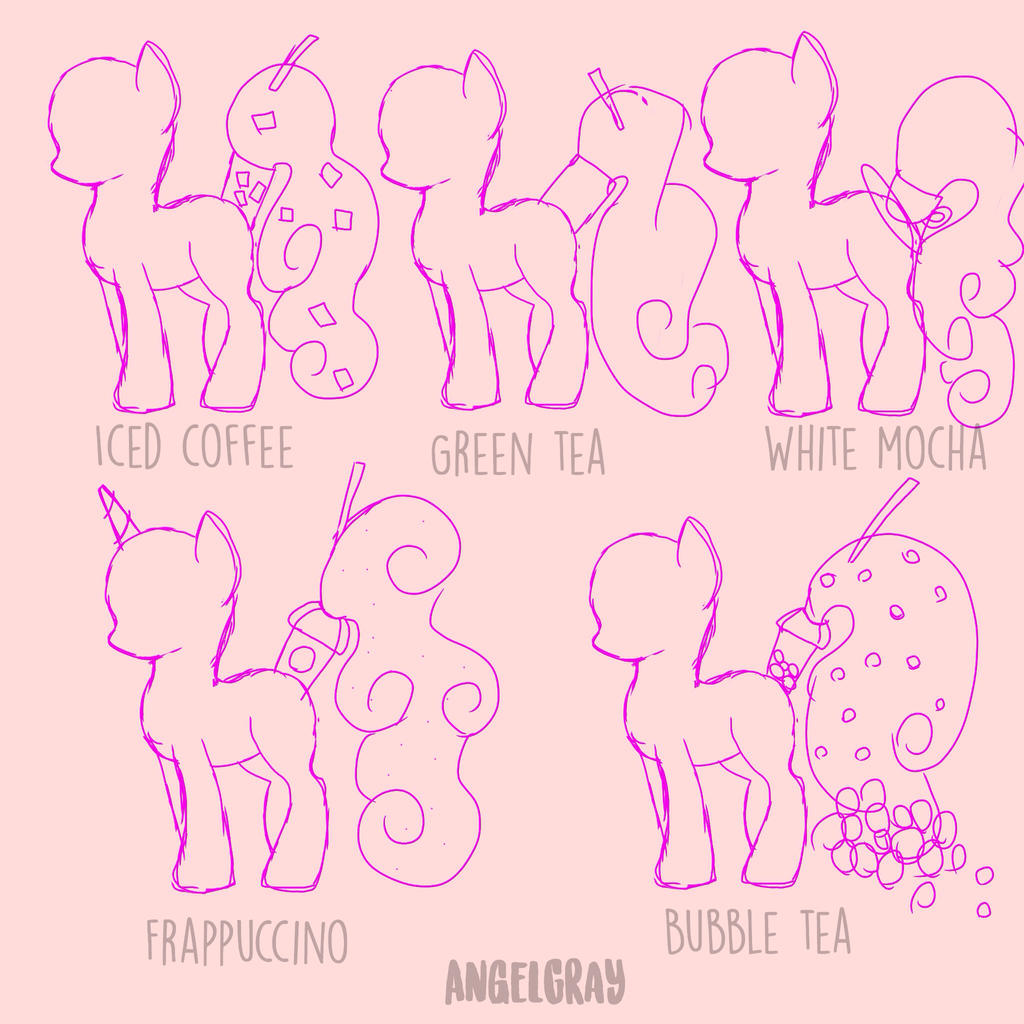 -Color "Chart"


UNCOMMON



Iced Coffee- Any color is available (but Rare), but light brown is common

Green Tea- Green only

White Mocha- White or a very light pink


RARE



Frappuccino- Any color

Bubble tea- Any color, and beads can be any color too, but that's rare so they're usually brown.


Reply

No sorry. These area closed species. But you're welcome to join the group and adopt one!
Reply

Can we also make other drinks? If it's ok...
Reply

Ooh, I love the green tea design!
Reply

OMJ! Bubble Tea <3 Best lol all are still so cute :3 I shall await the update!!
Reply