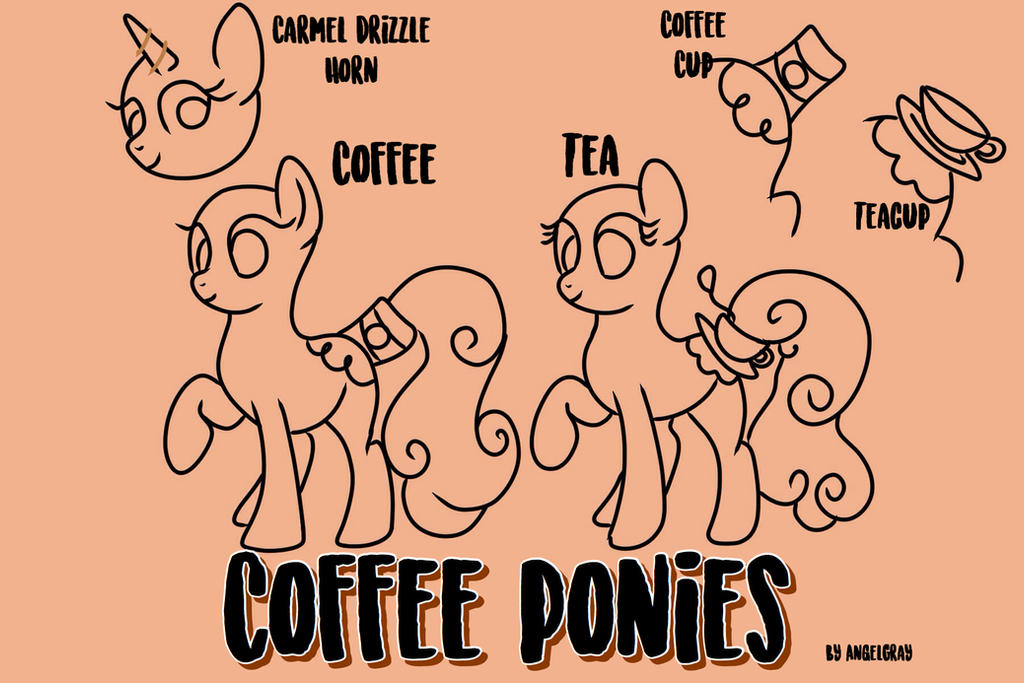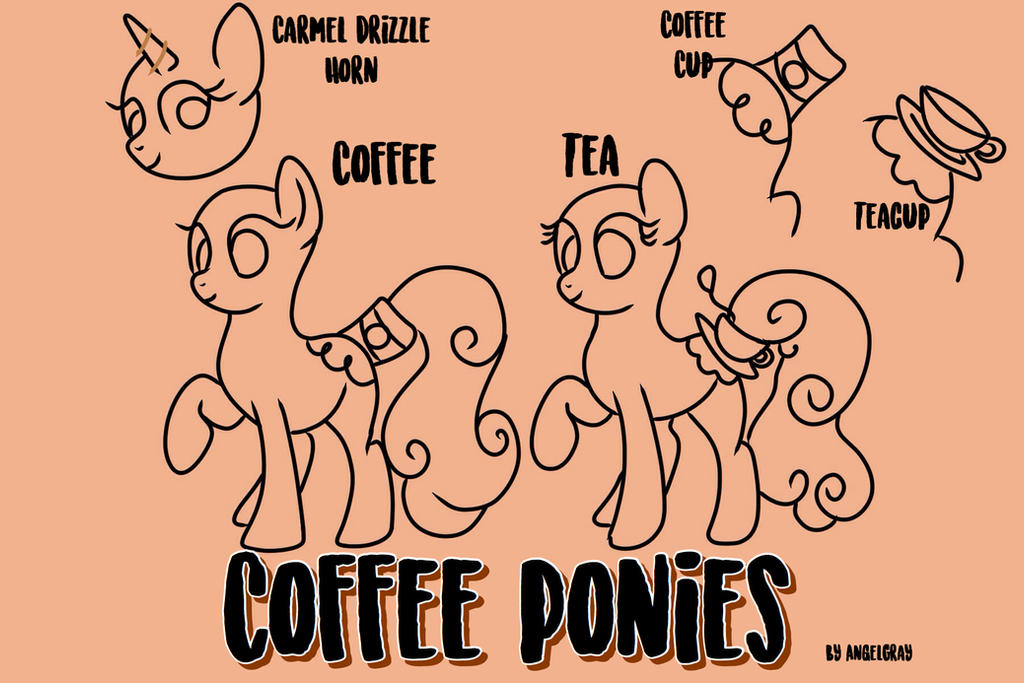 I made a new species! The idea came to mind when i was like half asleep XD

TYPES:
Regular Coffee (Common)
Hot Tea (Common)
Iced Coffee (transparent cup and Ice Cubes in tail) (Uncommon)
Green Tea (Transparent cup) (Uncommon)
White Mocha (Colored White and Normal Coffee Cup) (Uncommon)
Frappuccino (Clear cup with Top) (Rare)
Bubble Tea (Clear cup and the black bead things that are at the bottom [IDK THE NAME SORRY]) (Rare)
Sweet Tea (Clear cup and Ice Cubes) (Rare)


Extra things
-Caramel/ chocolate Horn Drizzle (UNICORN HORN)
-Whipped Cream (Frappuccino)
-I'll think of more later <3

Reply

Hmmm could you send me the link to the person on amino? I'm 99.9% sure it's stolen
Reply

I am pretty sure it was this person:
aminoapps.com/p/s6jagl
. However, when I looked at the toyhou.se info it does indeed say it is a HoloCoffee Pony, which it does include that it is a closed species.
The character belongs to me now because they transferred over on Toyhou.se.
Reply
Reply

How do we join the group and adopt?
Reply

Bubble tea uses boba tapioca pearls <3

Reply

So on the ref journal for traits and such it mentions a
Milkshake type, however I can't find anything else about that anywhere so may I ask what a milkshake types cup would look like?
Reply

Dammit,i'm working on my own Coffee Ponies species ;^; and then i saw this
I'll try to make my species the more original as possible
i told you this because i don't want any problem ^^'
Reply

Well, I hope your species turns out well! Thanks for telling me BTW

Also I wanna see your species when its done!!!!! I love seeing new species! <3
Reply

One of these would be so fun to make lol very interesting species X3
Reply

okay
you got me
I'm interested in this species

help me-
Reply