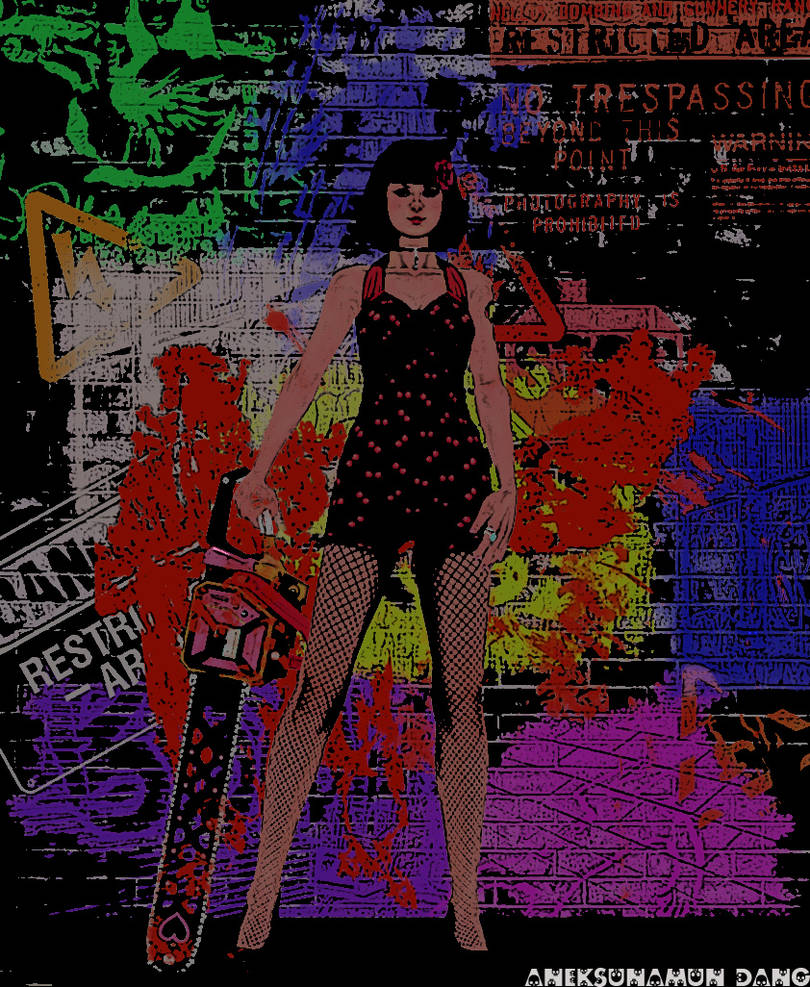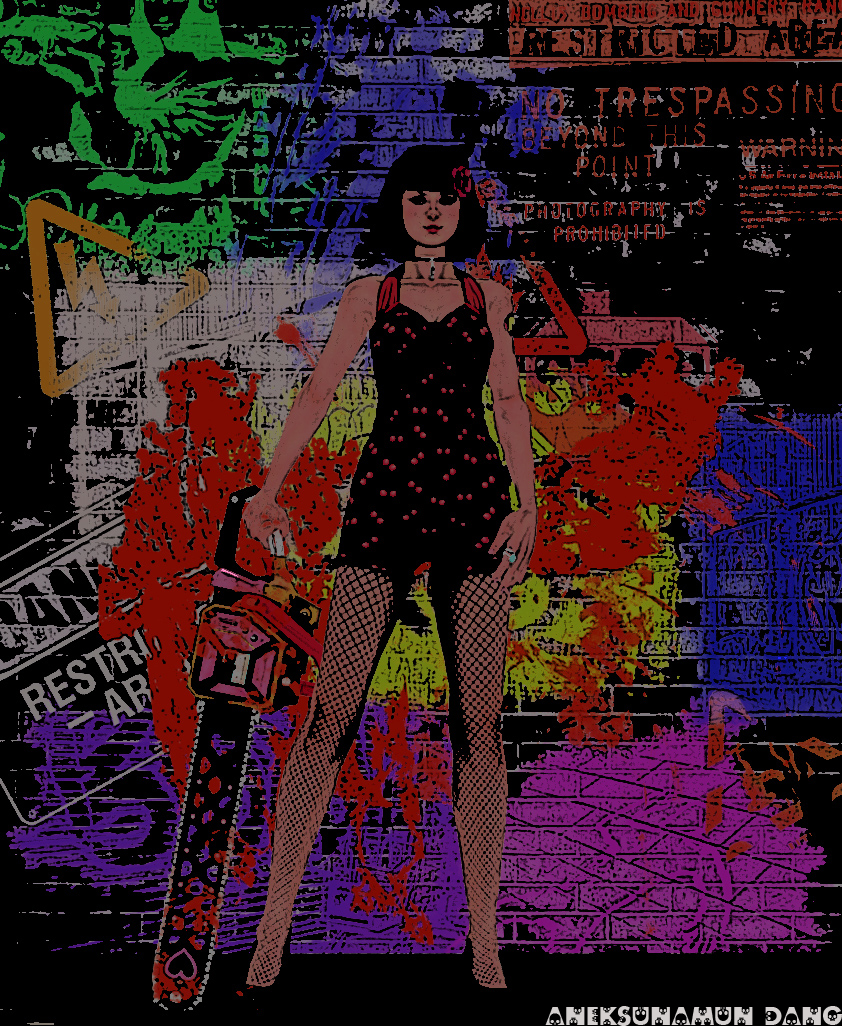 Watch
Created with XNA Posing Studio and Photoshop. Spent all day long making this, lol.

Even dunno if to call this a Lollipop Chainsaw fanart or not. I have no idea who this girl is, just liked the model and decided to choose her for my first time in XNALara. And I also don't know if I should put this under Mature Content filter or not. There's blood present, but with my skill it looks like paint. Maybe someone will give me advice on this issue.
Credit to:
Juliet Rockabilly model (I've changed the length of the hair) and chainsaw model are from
dilong-xnagmod.blogspot.com/20…

i like it, its very creative and outside the box, its very attractive to look at! good job!
Reply

Thank you so much! I'm so glad you like it!

Once you're more or less familiar with the controls of the program, ideas begin knockin' at your door.) Bringing them to reality is still a tricky part though.

Reply