Anchovy Pizza
After doing my morning chores and activities, I treated myself to a Sicilian anchovy pizza at The Kitchen in Old Town Pasadena. This evening, I will have three hours of Salsa dancing. The pizza will help.

I am seriously considering and probably will enroll in Zumba certification sometime after the end of April. Perhaps I can work with seniors and other niche groups, maybe in corporate gyms for employee wellness programs. I suspect the list of opportunities is pretty vast. Useful, positive, advice is welcome.
Barbara makes no pretense at her disgust of this dish. She even tells the cook to not put her pizza in the same oven as mine so the fish smell won't permeate her food.
Leading Aerobics and Zumba Classes
I'll be leading aerobics and possibly Zumba classes beginning this month. It should be fun!
Andy and Julie on Mt. Hollywood
Julie Mallette & Andy Serrano resting on Mt. Hollywood. Starting at 8AM On a Tuesday afternoon, my friend Julie and I climbed Grunt trail to ultra steeo Goat trail, through Dante's garden, up Mt. Hollywood, Up Taco Hill then down steep Cardiac trail in Griffith Park. We've climbed more mountains than we can count. Julie climbed Mt. Kilimanjaro in Kenya, Africa. Julie, Robin and I will be going up 10,000 feet in Yosemite in July for a 4 day backpacking hike.
Dress up 80's Dance
My best friend, Katalina and I went to a dress-up 80's music dance at Boardner's in Hollywood on Monday night. Blondie, Duran Duran, Billy Idol, Depeche Mode, Simple Minds, and more.
Tea Shelf
It took me several hours to make a staircase shelf for Barbara's teas. I bought a variety of clear plastic containers and labeled the tea content on them. Now each tea can be easily found.
Dutch Iris, Crocus, and Saffodil bulbs
I just planted Dutch Iris, Crocus, and Saffodil bulbs in my backyard. Don't worry. I transplanted the existing Egyptian Papyrus to my front yard and other places that needed them.
My Tropical Fish
I've had this saltwater tank for 20 years. The longest living fish I've had, lasted 15 years. This is my latest group. The big fat one is a puffer. The little orange one is a clown. The clown hoards food in a cove and spends his time protecting his loot. The others try to distract him so they can dive in and take from his stash. I feed them chopped up shrinp and small frozen clams. They know how to beg. When I am preparing their food, they know what I am doing and go into a wild frenzy bashing into the glass while looking at me.
Features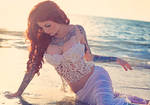 Stranger in the Land by girltripped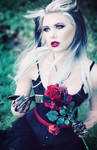 Everything would be nonsense. by girltripped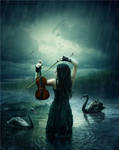 ...Swan Song... by EsotericIllusion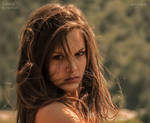 Princess of Shadowland by Val-Mont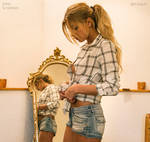 Buttoned or open knotted? by Val-Mont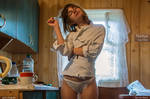 Tea Time by Val-Mont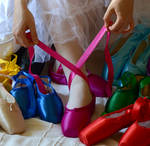 Spoilt For Choice 4 by Forestina-Fotos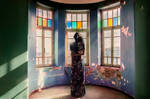 20130114 8747 by metindemiralay
Dragon born . flame. by sakimichan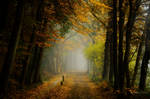 Did You Hear The Rain by Nelleke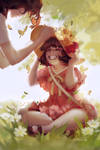 Mother's day - sketch for Patreon by shilin
by shilin