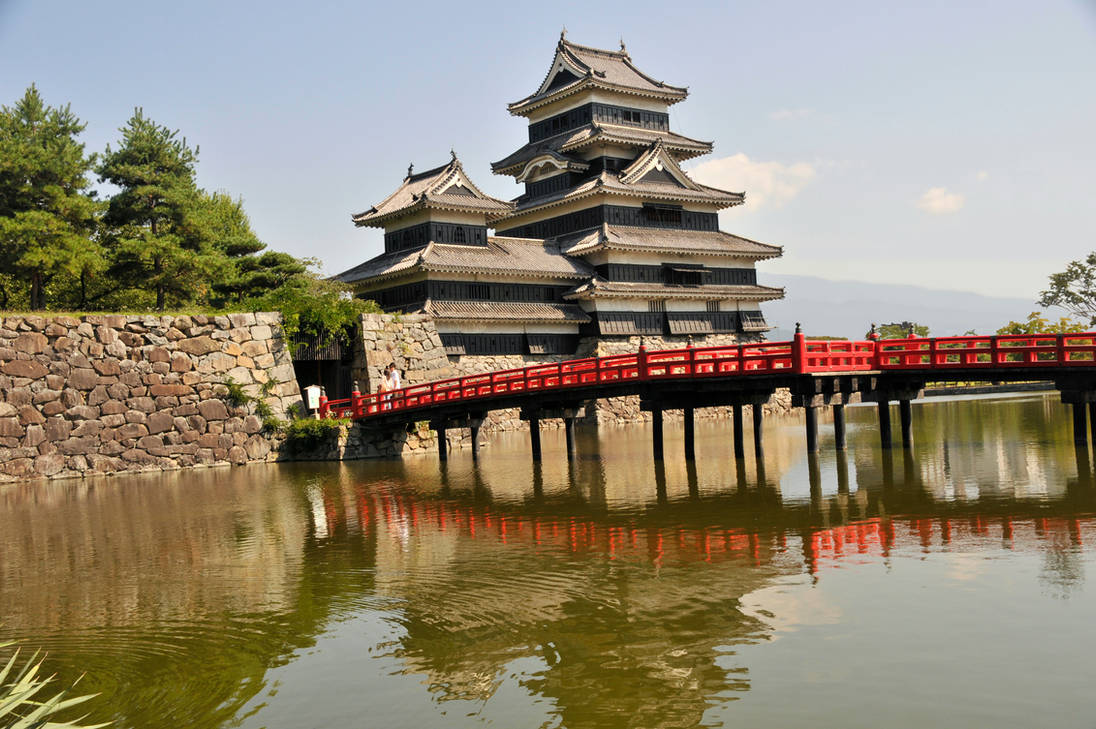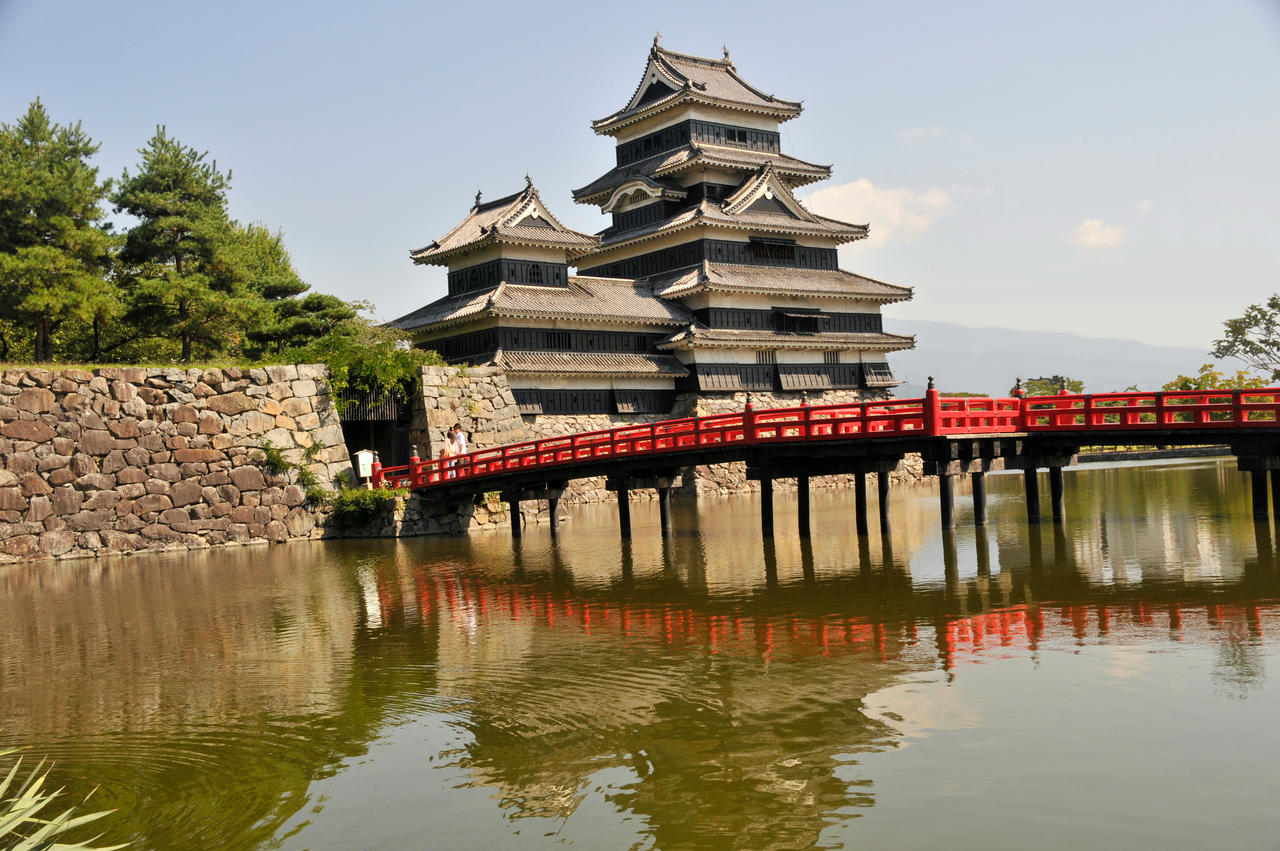 Watch
Matsumoto Castle

TheKarelia used this photo in her
thekarelia.deviantart.com/art/…
drawing, "Matsumoto Samurai."

superalysson used this for "The Last Battle"
EDITED. I received several requests to eliminate the distracting modern buildings on the right over the bridge and eliminated them with Photoshop.
Matsumoto Castle (松本城, Matsumoto-jō?), also known as Fukashi Castle, is a flatland castle and one of Japan's historic castles. Located in the city of Matsumoto. Matsumoto is a small and very tranquil city. In contrast, Tokyo is a caldron of busy busy. When I walked around the castle, a volunteer approached me and invited me to allow him to give me a tour of the inside of the castle. I had heard there were such guides, but did not expect one to approach me. I accepted his offer and he spent an hour and a half showing me the castle and telling me its history.
The castle's origins go back to the Sengoku period. At that time, Shimadachi Sadanaga of the Ogasawara clan built a fort on this site in 1504, which was originally called Fukashi Castle. In 1550, it came under the rule of the Takeda clan and then Tokugawa Ieyasu.
When Toyotomi Hideyoshi transferred Ieyasu to the Kantō region, he placed Ishikawa Norimasa in charge of Matsumoto. Norimasa and his son Yasunaga built the tower and other parts of the castle, including the three towers: the keep and the small tower in the northwest, both begun in 1590, and the Watari Tower; the residence; the drum gate; the black gate, the Tsukimi Yagura, the moat, the innermost bailey, the second bailey, the third bailey, and the sub-floors in the castle, much as they are today. They were also instrumental in laying out the castle town and its infrastructure. It is believed much of the castle was completed in 1593-4.
andyserrano.deviantart.com/art…
View of the Bridge by itself
andyserrano.deviantart.com/art…
Front View of Matsumoto's Castle
andyserrano.deviantart.com/gal…
More Japanese Photos
More Photos from Matsumoto
Matsumoto's Bridge
Matsumoto House Interior
Geisha and Matsumoto Shrine
:thumb138226138: Matsumoto Park Crane