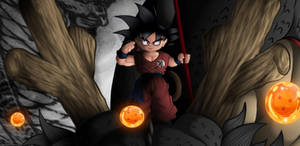 Basic
Basic access for everyone. To support me 😉 Promotion on commissions.
---

Description
I had a few more of these Marvel portraits kicking about on my computer which I started ages ago but never got around to finishing. so I decided to finish them off. I will most likely arrange them into an ensemble piece when I have finished the last couple in the next few days or so.

Painted with PS CS2
Wacom I3

Thanks for looking

Thor is copyright (c) Marvel Characters inc.
Image size
1000x1000px 1.08 MB
I love all your supergero profile pics but this is my favourite, i really like the detail in the hair and the feathers here