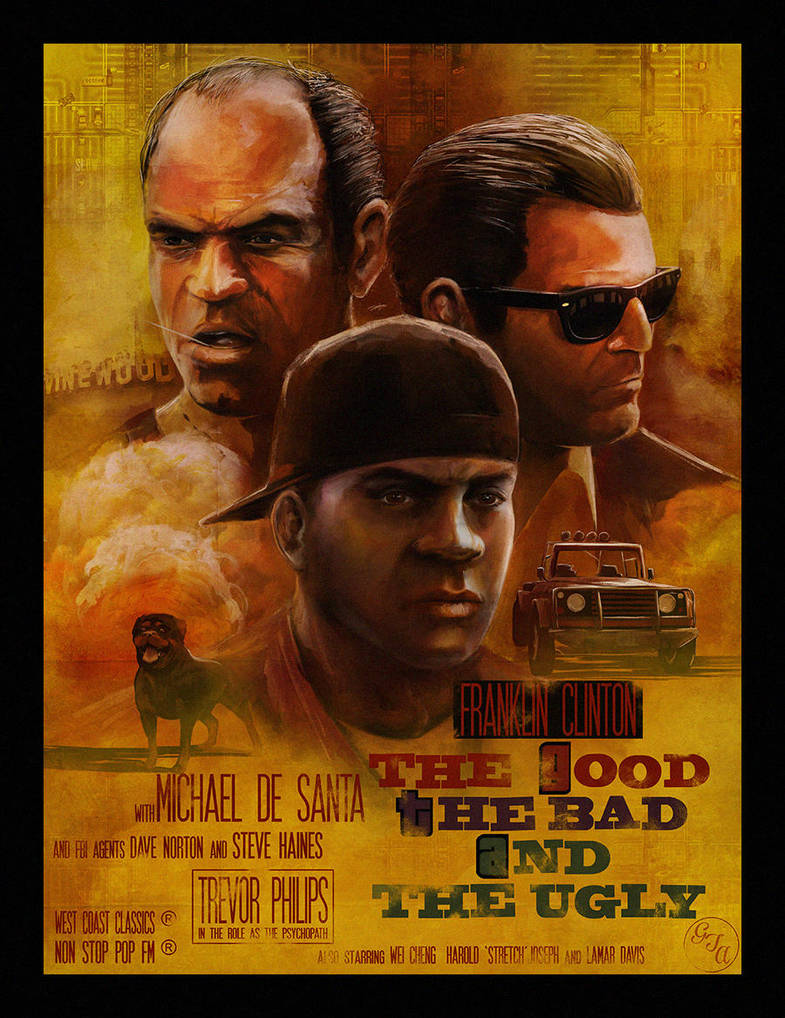 Watch
The Good. The Bad. And The Ugly.
Done for Bottleneck Gallery's 8 Bit & Beyond 2 show. Numbered edition of 50.
Prints can be bought here -
www.bottleneckgallery.com/coll…

coooooooooooooooooooooooooooooooooooooooooooooooolllllllllllllllllllllllllllllllllllllllllllllllllllllllllllll
Reply

MAAAAN, That is really freaking cool!
Reply

Reply

Not the spaghetti western of fond memory! Nice parody.
Reply

Reply

Haha genius. The two fit so well together, I never really thought about it till now.
Reply

Very interesting.

"The Good, the Bad, and the Ugly" is one of my favorite westerns. Is this a modern take on the classic? I like how the colors and textures you chose suggest dryness and heat.

Reply

It was a parody of the poster from The Good The Bad And The Ugly. I tried to get the same colours and textures as that poster
Reply

Well done.

It makes me think of the classic's poster.

But heck, I can't help but think what a modern remake of the classic would look like. A modern day bounty hunter (the Good), a corrupt federal agent (the Bad), and a cunning crook (the Ugly) seeking out a drug cartel leader's lost hoard of gold.

Reply