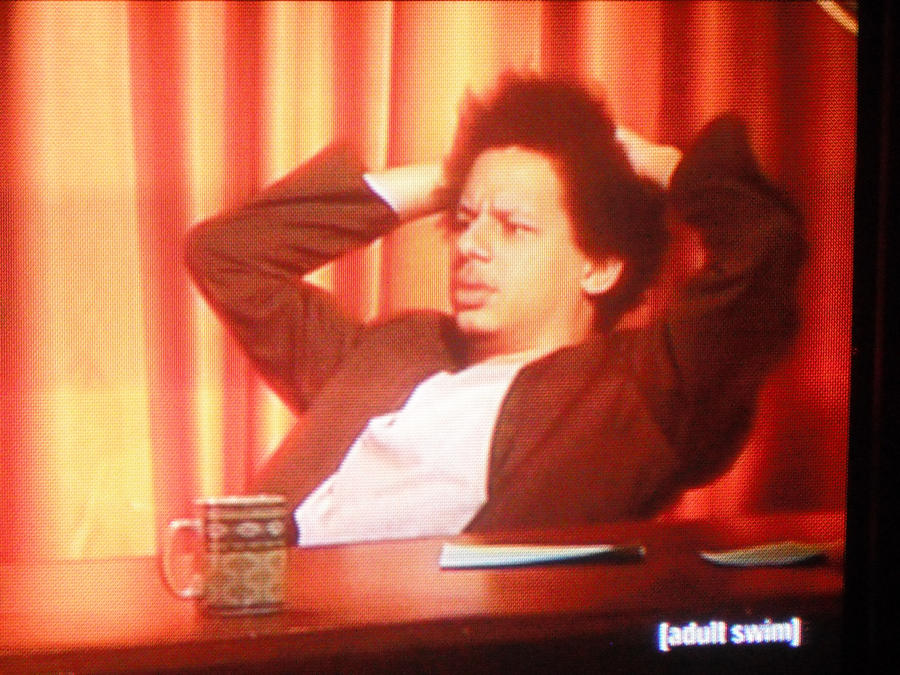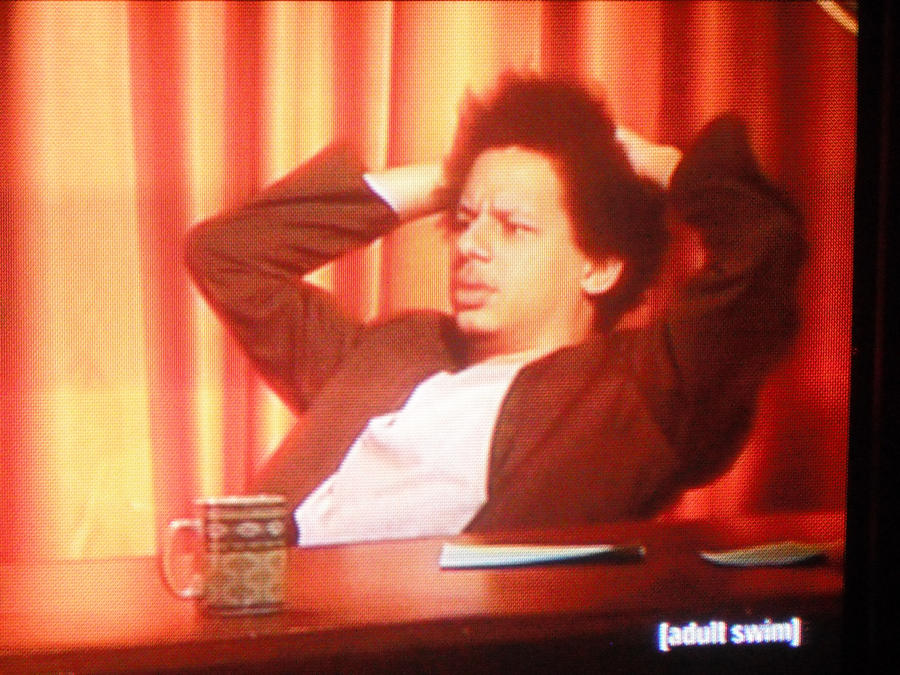 Watch

the ERIC ANDRE SHOW FUCKIN ROCKS.

It's the only thing i look forward to watchin on tv now a days.
I hate that my girlfriend and my best friend don't find it at all funny.

I'm the only one laughing my fuckin ass off.
Reply

Some people hate it. A lot. On facebook one girl was ranting about it not being "funny". Its an aquired type of humor, someone could do a bloody psychological analysis of the show about how its so insane and sick, it makes u almost uncomfortable, like Tim and Eric coincidentally..who produce the damn thing. I think Eric's cute, yet completely out of his mind...which makes for a crazy show--some of us get it, some of us dont. I happen to love crazy shows..his fave show is Ren and Stimpy..can u see aspects of that in there?? That show's another one that most people were a bit turned off from, but it still made its mark.
Reply

Oh geez, I LOVE that show XD
Reply

finally! an eric andre friend! What is it with people on here, with other shows' debutes the fanart pours in...i guess ill just hv to giv it time...there'll be a group. It's awsum, i wish it were a half hr.
Reply

Sorry for my late reply XD I've been lazy. Man, I'd make an Eric group, it deserves it. But I barely have time to get on

I DEMAND SOMEONE MAKE ONE.
Reply