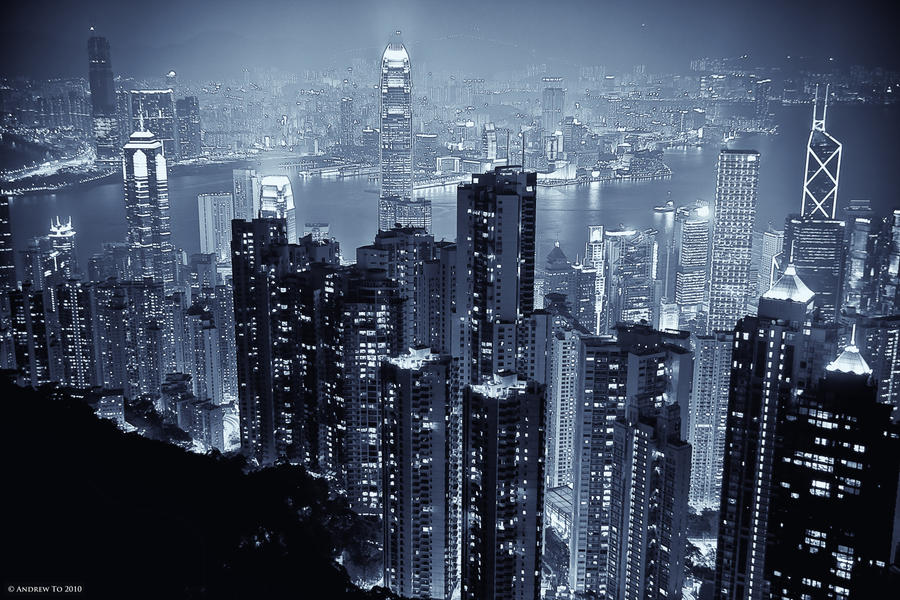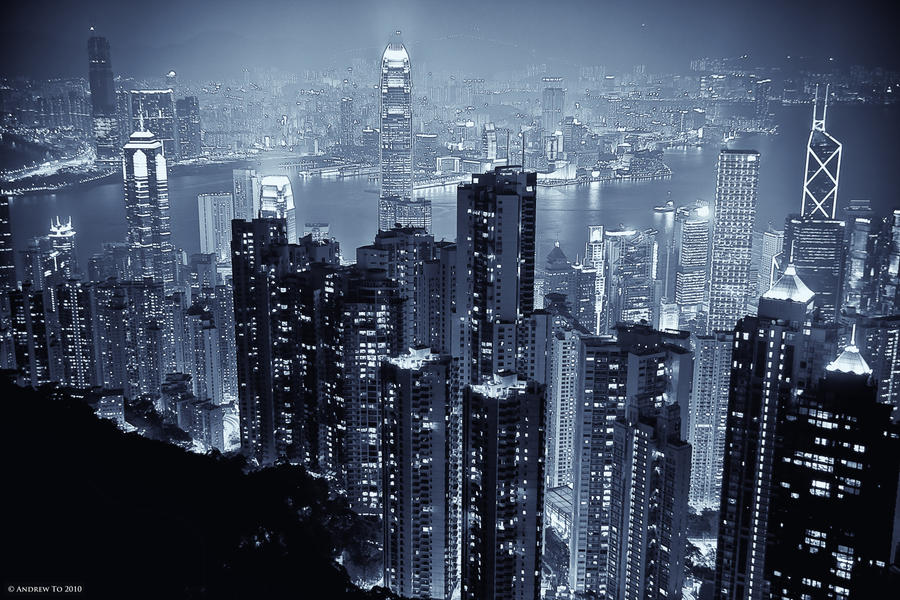 Watch
My favourite vantage point.
Victoria Peak, Hong Kong Island
A more neutral monochrome version is here
[link]
A mammoth THANK YOU to all those that have

it...





© Andrew To. All rights reserved. You may not use my work without my written permission.
Thank you for looking. Any feedback is much appreciated.

If you do

then I

to you now as it's really difficult to thank everyone individually, though I do try

Daily Deviation
Given 2008-11-17
Energize
by ~
Supergrass1975
will make you dizzy with its perspective. But the soft glow of the city is so magical and enticing that it'll make you just jump off and and spread your wings to fly. Brilliant work. (
Featured by Katerina423
)
Engerized without significant color. I like the idea here, especially while using Hong Kong as the city. This piece definately deserved the Daily Deviation is got.
The technique in the zoom beautifully defines Hong Kong from Victoria Peak, and even gives us a very indepth view of Kowloon. The lack of color makes up for the lack originality, which I'm sad to saw we've seen the base picture of Hong Kong from Victoria Peak quite alot. But, none the less, you did take an exquisite picture.
I also like how, in the top corners, it makes it look like a still from a movie with the fade effect.
Great job overall and keep up the good work, *
Supergrass1975
The Artist thought this was FAIR
16 out of 16 deviants thought this was fair.