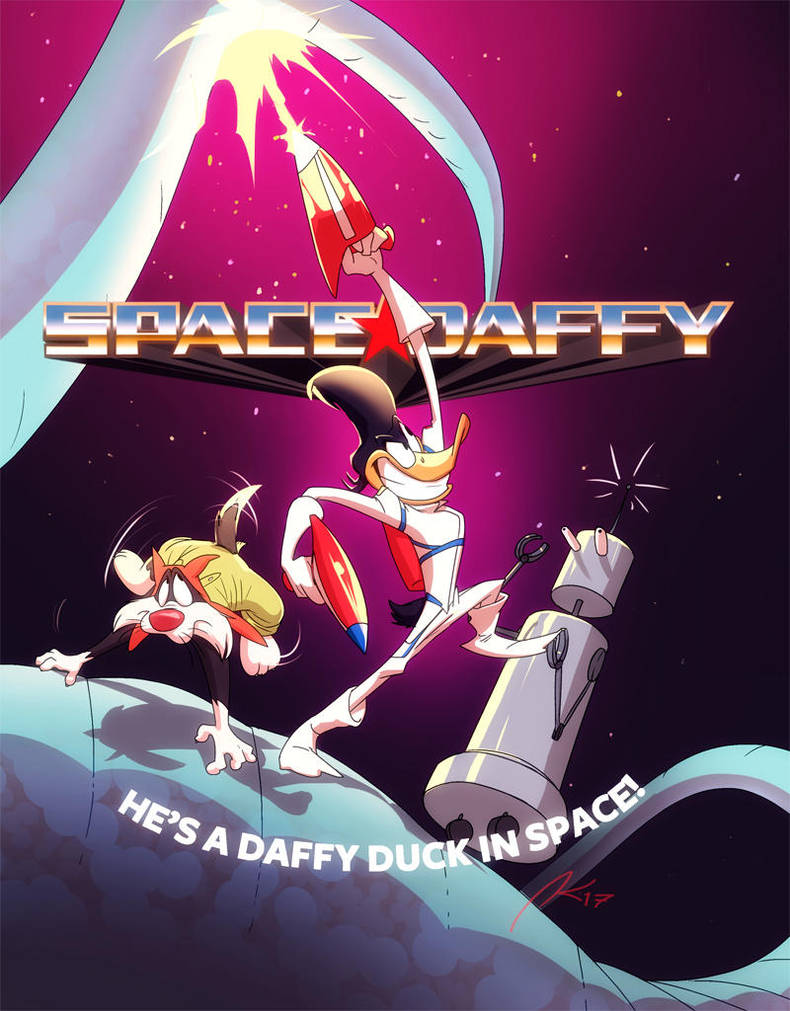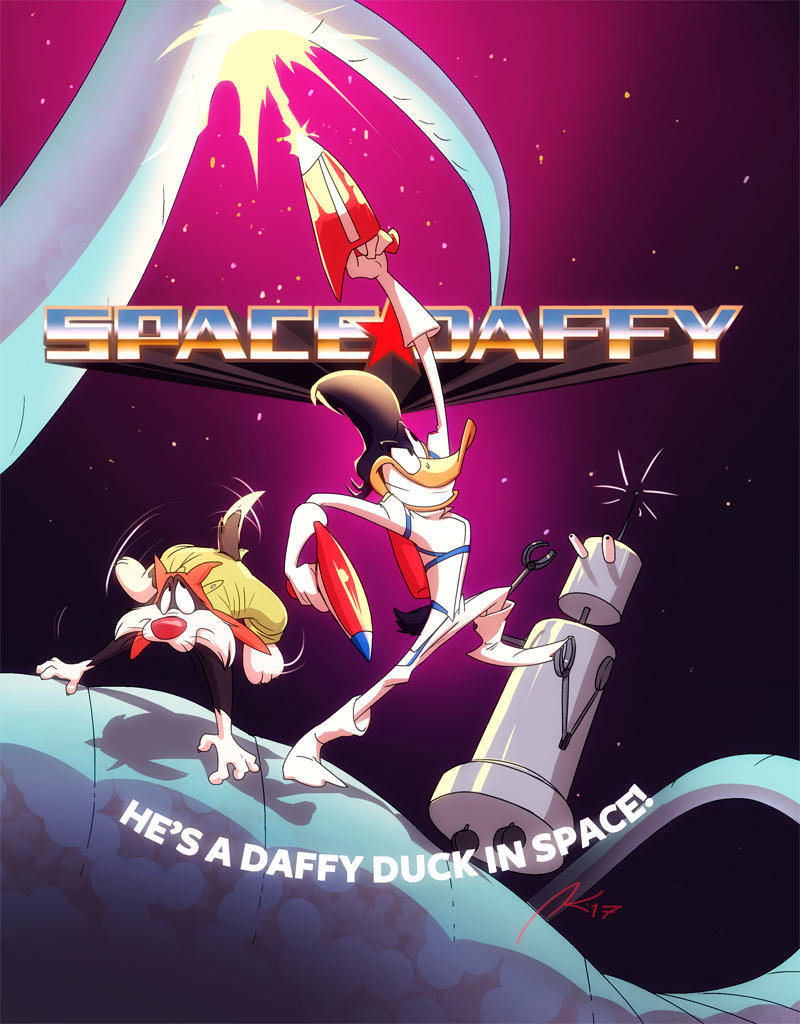 Watch
www.patreon.com/posts/space-da…
And continuing on with my Looney Tunes mash-ups, I thought this was appropriate given Daffy's interest in playing the intrepid adventurer. I went with the obvious choice for Meow. There is no famous robot in the Looney Tunes cast so I went on Google and found this robot who appears in like 2 of the classic shorts, but is barely remembered by anyone! It think they were both directed by Friz Freleng.
These are fun to do but I am contemplating migrating away from these mash-ups, as I would like to bring new things to you all.
Download the full-size poster image on the link above, as an attachment!

Looney Tunes (C) Warner Bros.
Space Dandy (C) BONES, Funimation