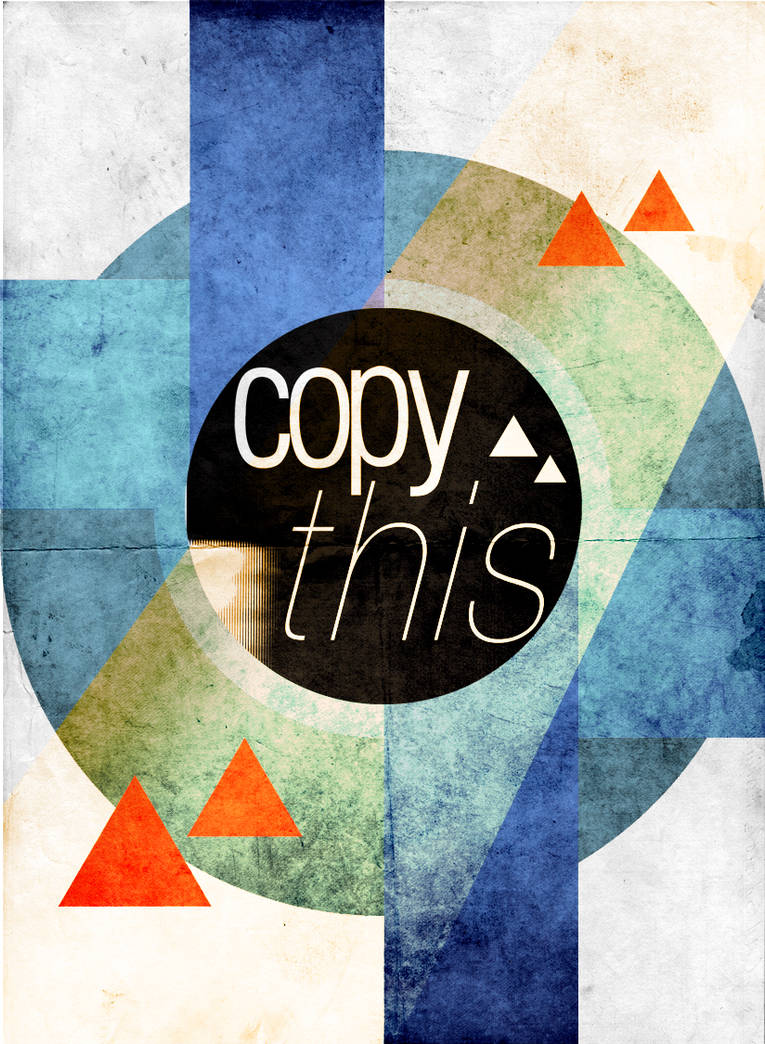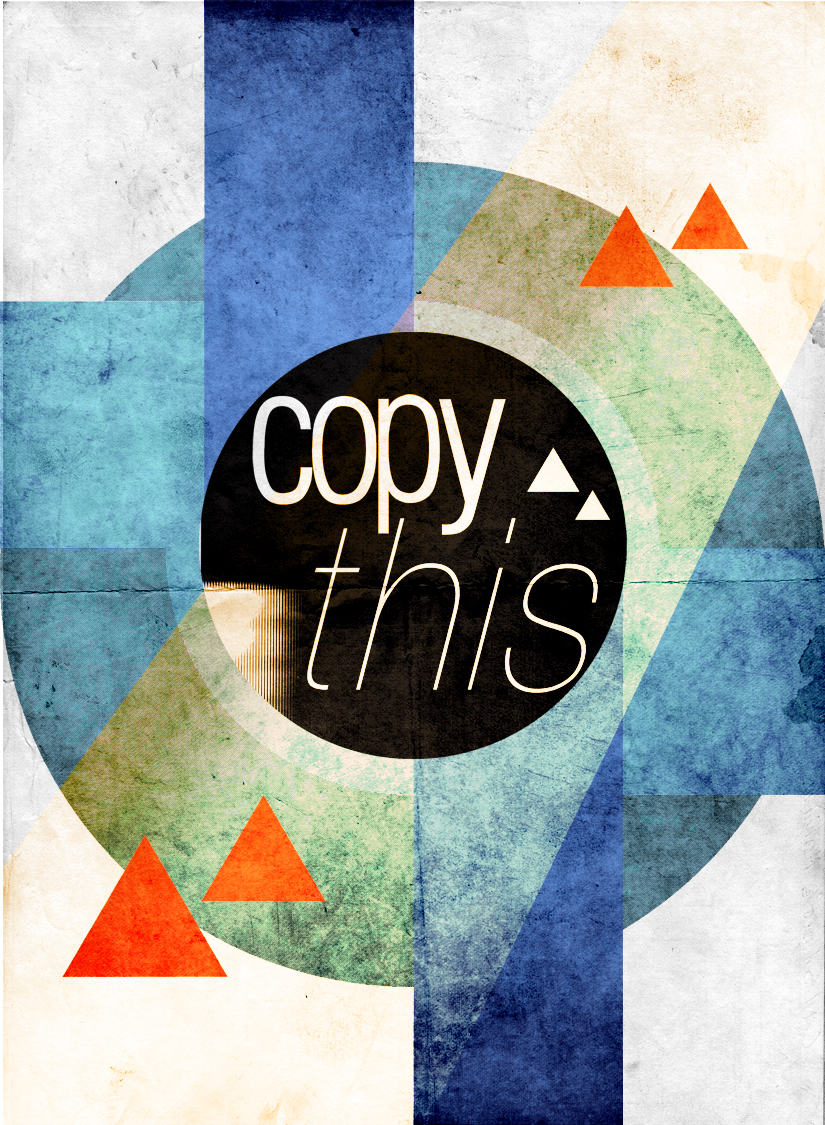 Watch
this is a remix of capm87's "copy this" piece, which you can find here:
[link]
i really liked his piece so i did several versions of it...here's one of them; i did them in december but ijust didn't get the chance to upload them yet...
X

Did you use a paper texture for this piece? If so, who did you get it from or did you make it yourself?
Reply

i think i found it on deviantart, but i'm not 100% sure...

would you like me to send it to you if I come across it on my hard disk?
Reply

Great!
Great!
Great!
Great!
I'm in love with it hahaha
very great work man


Reply