A few of my artworks are available for sale. If some artwork in my gallery catches your eye, you can ask me whether it is available for sale.
Alternatively, I can also create something especially for you. You can contact me at andreasavester@gmail.com. Just send me an e-mail and let me know what it is that you are interested in. In this website you can see examples of what kinds of artworks I can make. If you have an idea for something that differs significantly from what I have drawn before, ask me, and I'll say if it seems doable. I'm always open to trying new things.
I generally try not to queue up works, so most of the time I can start working on a commission immediately after having received payment. Therefore, unless you happen to contact me at a moment when I am busier than usually, I should be able to finish your commission fairly quickly. I'm usually able to finish tattoo/logotype commissions within one week. Other more complex works will take longer than that. When a client hires me to create some artwork, I tell them when it will be finished. Whatever date I tell, I'll stick to it. I never miss my deadlines.
My rate for tribal-style designs is €200. If you wish to own the copyrights of the commissioned image, then that increases the price by another 50%. For other types of artworks you will have to contact me and ask for a quote. How much an artwork will cost is going to depend on how much time it takes me to make it. I charge an hourly rate for my work.
As I'm working on a commissioned image, I always send my clients images of my sketches and work in progress. This way the client has an opportunity to ask for changes or just confirm that they are satisfied with how the artwork looks like.

I accept payment via PayPal, bank transfer or Western Union. Within European Union a bank transfer has the smallest fees. Outside EU PayPal is cheaper. I take payments up front, before I begin. That means I won't start working on your commission before I have received payment.
Examples of my Artworks

Tattoo Design or Logotype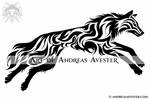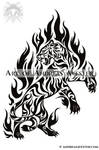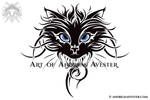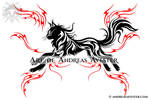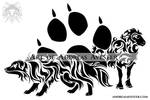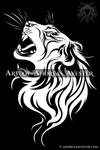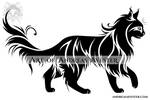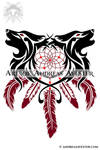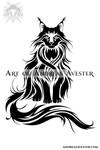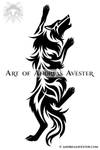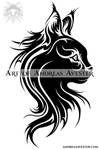 Metalpoint Drawings
Pencil Drawing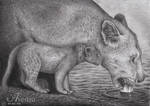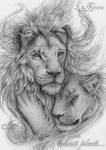 Colored Pencil Drawings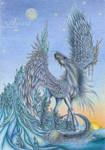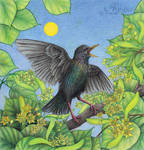 Digital Painting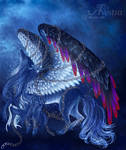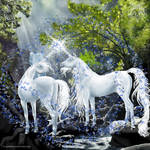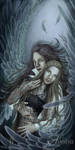 This image ©
kittylandcattery.net/
I would like to have a simmilar logo for cattery: ''Emeraldstar'', where we breed maine-coons and bengals