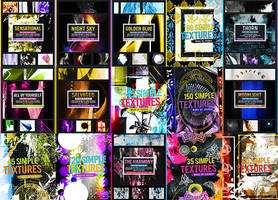 All Premium Content
Buy this to gain an ALL-TIME (not monthly) access to all premium resources packs I create (through Google Drive). As a subscriber you can also suggest what kind of resources you would like me to upload. Once you purchase, DM me for further info. NOTE: Reuploading and sharing premium content with others is strictly prohibited!
---

Origami paper texture pack
Description
A collection of eight origami paper textures, scanned by myself. They are each about 2900x2900 pixels at 500dpi, so the quality is very high. I scanned them at this resolution because I couldn't find origami textures that were large enough for my own needs.