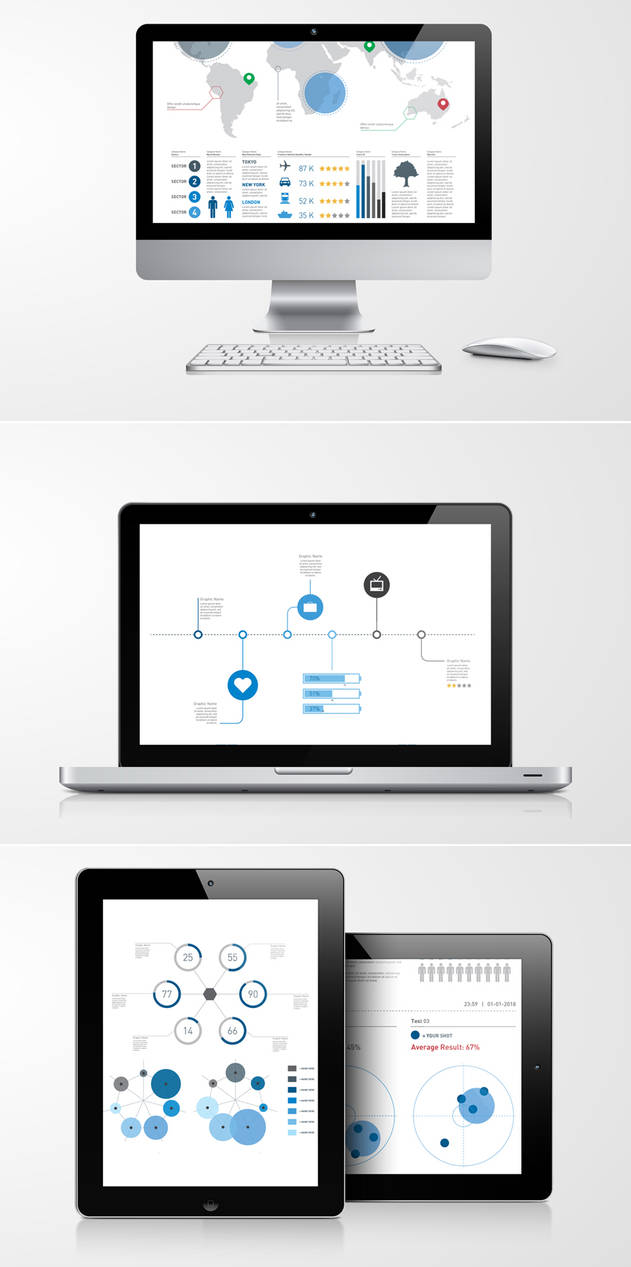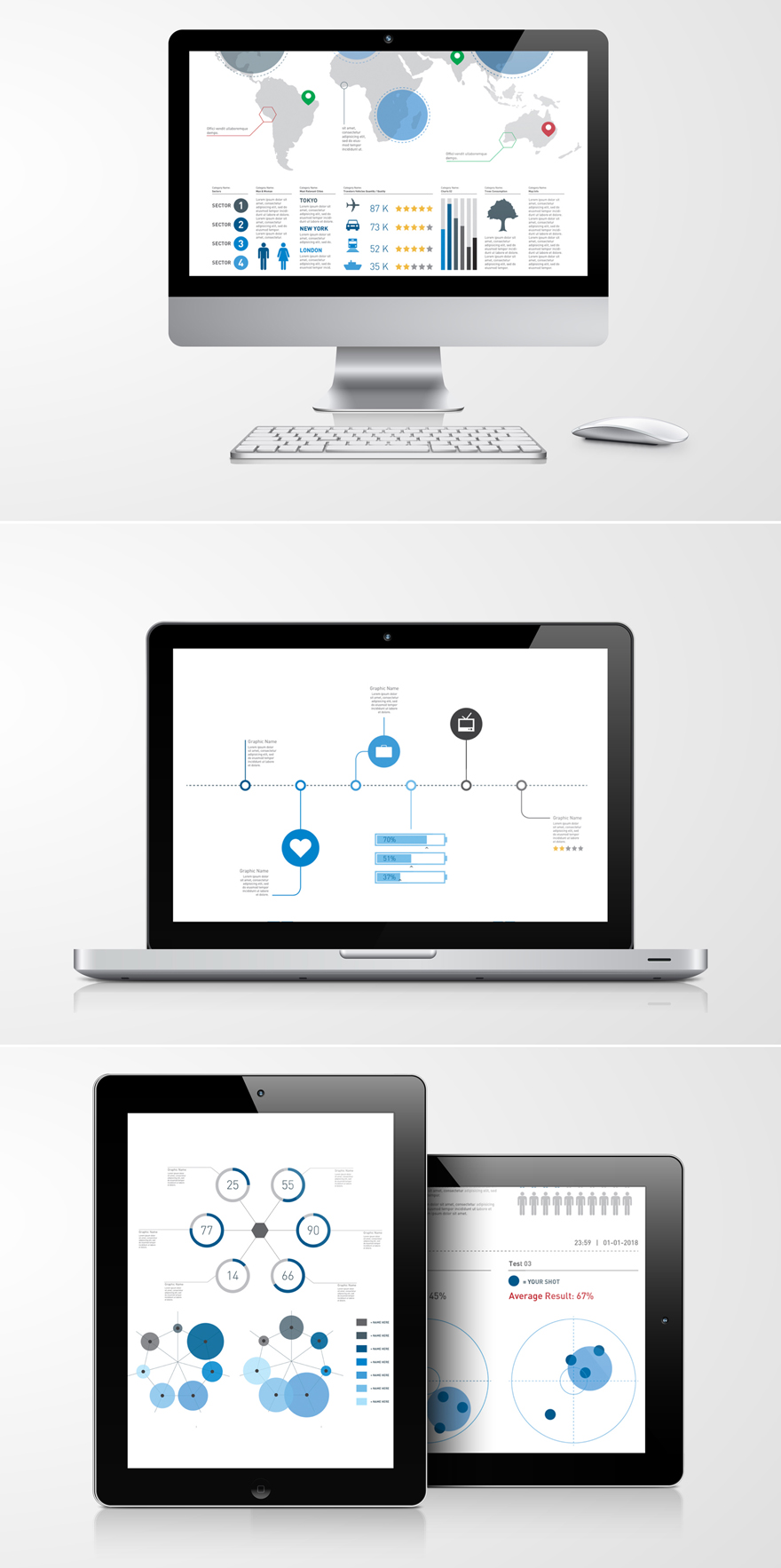 Watch
INFOGRAPHICS TEMPLATE 04
SEE FULL PREVIEW HERE
This is a huge template pack of Infographic Elements: charts, graphics, shapes, icons etc..
Clean, modern and fully customizable, this layout is not limited for a single business or theme but can be used for different contents.
The files are created in order to be used by everyone with just a basic knowledge of Adobe Illustrator.
WHAT'S INCLUDED:
- 2 Illustrator files (1 .Ai, 1 .EPS)
- PDF documentation with FAQ, links to fonts used, advices etc.
OTHER SPECIFICATIONS:
- 100% Vector Shapes
- 100% Editable: colors, texts, shapes, numbers, datas etc.
- All the elements are grouped
WARNING:
Not all the charts are editable by inserting numbers, some of them need to be adjusted manually with the white arrow tool since Illustrator does not work like Microsoft Excel or similar softwares.
The font used for the preview is "DINpro", a commercial font, but can be easily replaced with all the fonts you like. (similar and suggested fonts are in the pdf documentation)
You can also export it as a PDF for email, or as an interactive digital PDF for online publications. Replace the text with your own and change the colours to match your brand.
CHECK MY OTHER TEMPLATES IN MY SHOP:
Catalogues - Brochures - Portfolios
Mockups Templates
Stationery - Identity - Brochures - Flyers
Infographics Templates
An outstanding set, as well as the others, wich is incredibly useful and versatile. A great minimalistic style defines this complete pack of infographics, perfect for many type of situations.

I think the color choosen may have been different, less saturation and a minimal paper texture may have made this graphics even better, all tho is already a must have set, I will use it in a project soon.

The files are very well organized also, in illustrator format. Totally worth the few bucks that they cost. These infographics are great, you should defintely make more! Keep it up buddy
The Artist thought this was FAIR
4 out of 4 deviants thought this was fair.