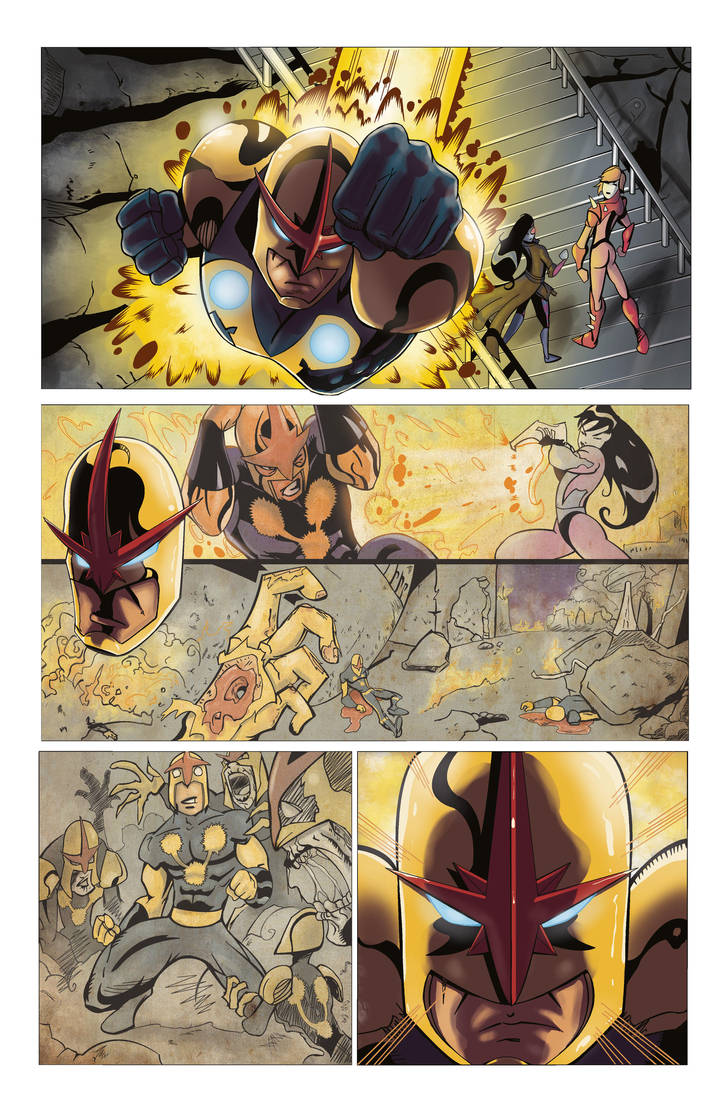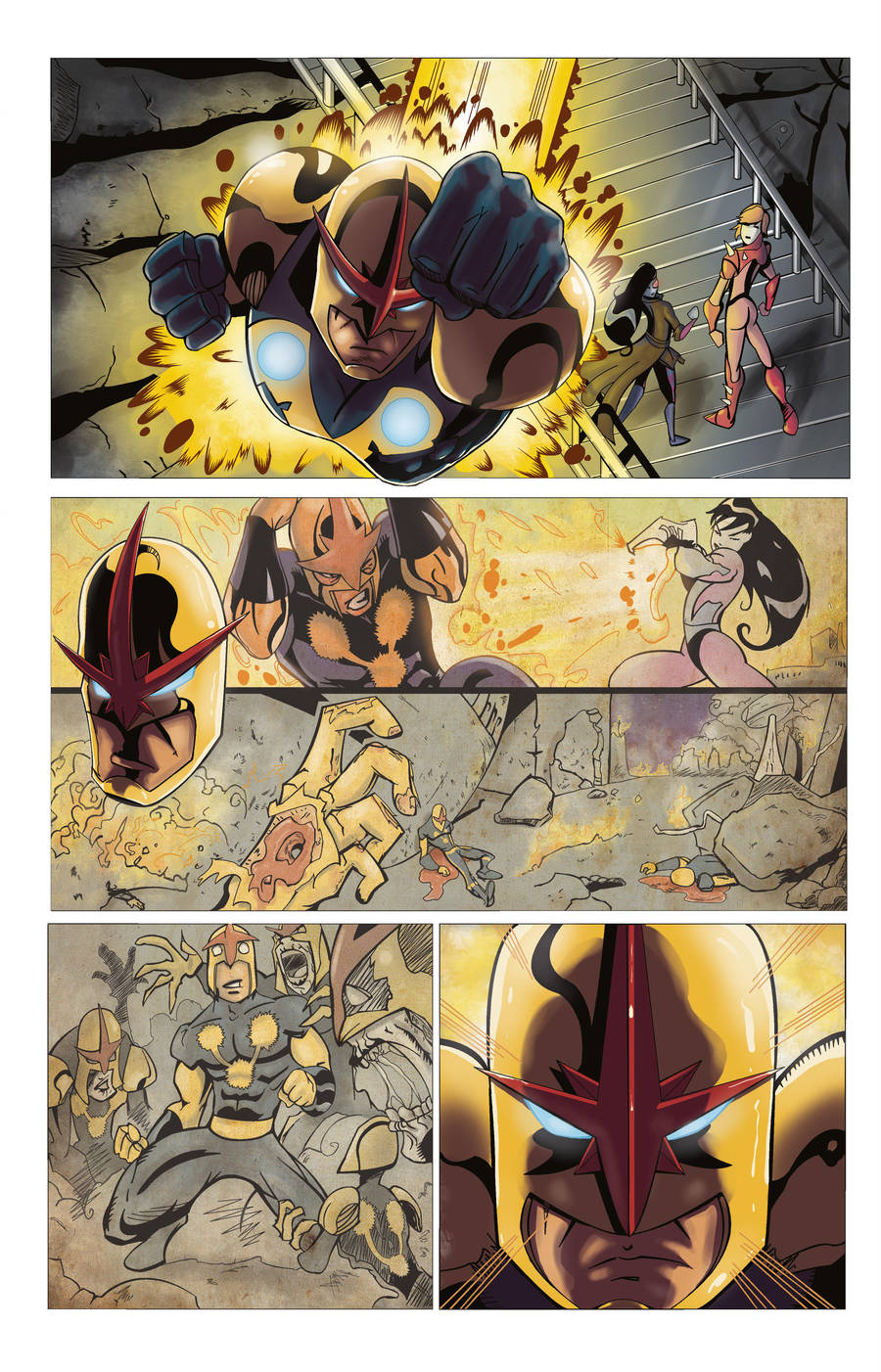 NOVA619 - Fatal attraction Part 1 - p8
Plot by Darren Blackburn

Script by Darren Blackburn and Byron Brewer


Pencils by Josh Strickland

Inks by Juan Stewart

Colors by André Vaz

Page for NOVA619 - FATAL ATTRACTION PART 1

Due online in the Fall/Autumn 2012.
p7
[link]
p9
[link]
p10
[link]
p11
[link]
Nova, Nebula and Stellaris are recognized as characters of Marvel Comics.
tool: Krita 2.4

Sry it took so long to comment. Nice colors. I like the flashback look you gave to the panels. Hope you had some fun coloring my pages

Reply

Reply

Reply

Reply

Merci Deevad !
Venant de toi ça fait plaisir !
Krita est vraiment devenu mon soft de prédilection pour la colo, surtout depuis la 2.4 !
Reply

Reply

Reply

As said earlier in the day - brilliant Nova619 debut! Daz/ Editor Nova619
Reply

Oh Wow! Andre' that is just AWESOME!!!!
Reply